A new version of SteemPeak is now available. Actually this is a recap post with some changes I've done in a few distinct releases over the past week.
---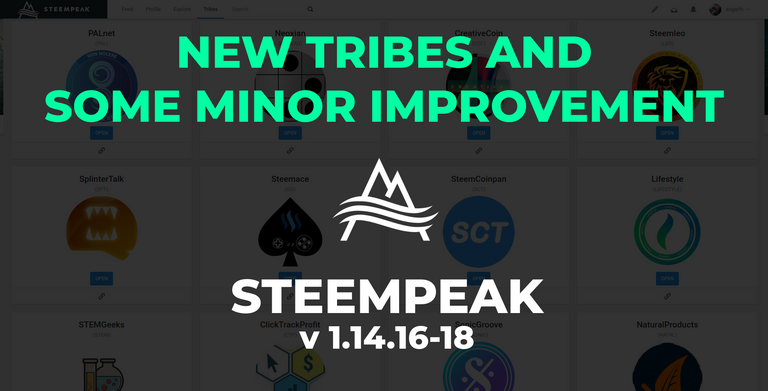 1. New tribes are available
It is quite common to have new tribes with each new release lately. So I'm happy to introduce the following tribes to SteemPeak: Lifestyle, CTP and PhotoStream.
2. Allow RTL formatting
It's now possible to use the text-rtl HTML class when text must be aligned to the right. Thanks to Waleed (sorry, I don't know the Steem username) for reporting this.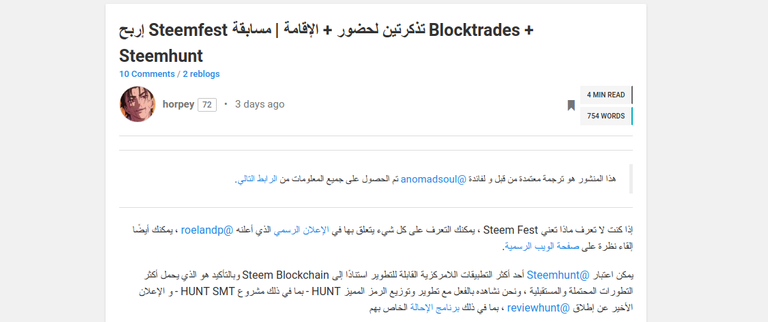 3. Tags/tribes are now included in search results
Tags and tribes are now included in the results when searching text on the top bar or in the Search page. We really hope to re-enable post search soon ;)

4. Show 'stale' witness on the Witnesses page
Stale witnesses (enabled witness that failed to produce blocks in the past 7 days) are now marked in the Witnesses page.

5. Check 'title' length when publishing a new post
Added a new check to avoid publish error when the post title is longer that 256 characters. Thanks to @joseacabrerav for helping me on this one.
WITNESS
Now's probably a nice time to remind you that we run a witness server to help process the blocks for the Steem Blockchain. You can vote for our witness so we are in a position to process more of them.
Vote on out profile page: @steempeak
Vote on the witness page: https://steempeak.com/witnesses


This works for all witnesses BTW
Using Keychain: You just have to click and approve the transaction
Using SteemConnect: You'll need access to copy paste the Active Key at least
---
The SteemPeak Team
About us: https://steempeak.com/about
Join us on Discord: https://discord.gg/6hCAcVp