A new version of SteemPeak is now available. This release is mostly focused on improving support for the Testnet and some new features that will be included in the next HF21. As always some minor improvements and bug fixes are also included ;)
---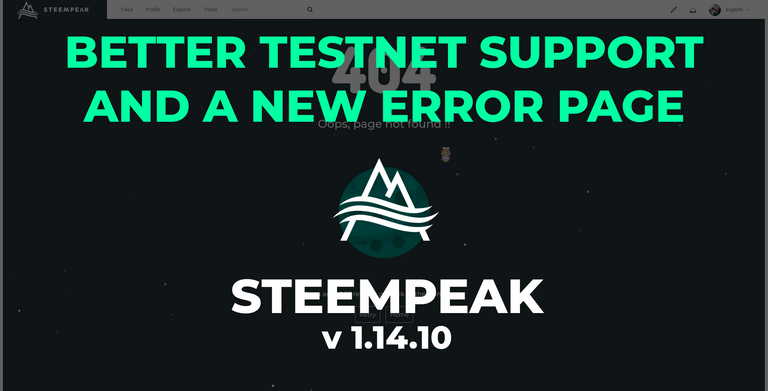 1. Better Testnet support
I have done a bit of work to improve the support for the Testnet now that there are new features to be checked. If you are interested please contact me on Discord and I'll let you know the details.
If you just want a quick preview of one of the new features that will be available this is a screenshot of the new Proposal page, still work in progress: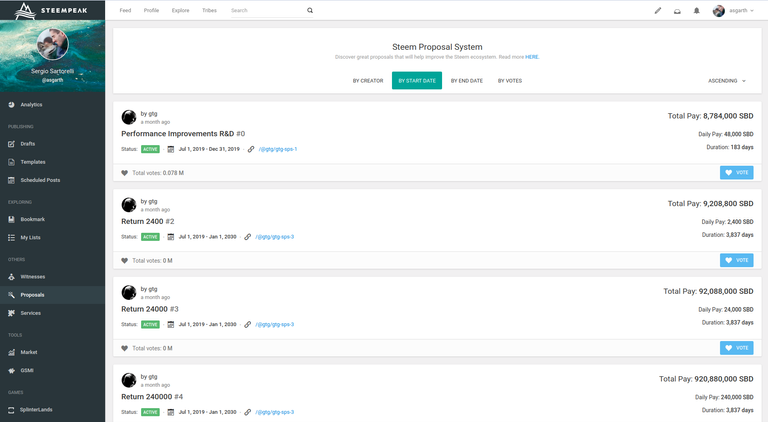 2. A new error page design
I'm not going to write too much here. I've published a post with a lot of details here: https://steempeak.com/dailyadventures/@asgarth/the-daily-adventures-9
If you just want a preview check the following screenshot or go to this link: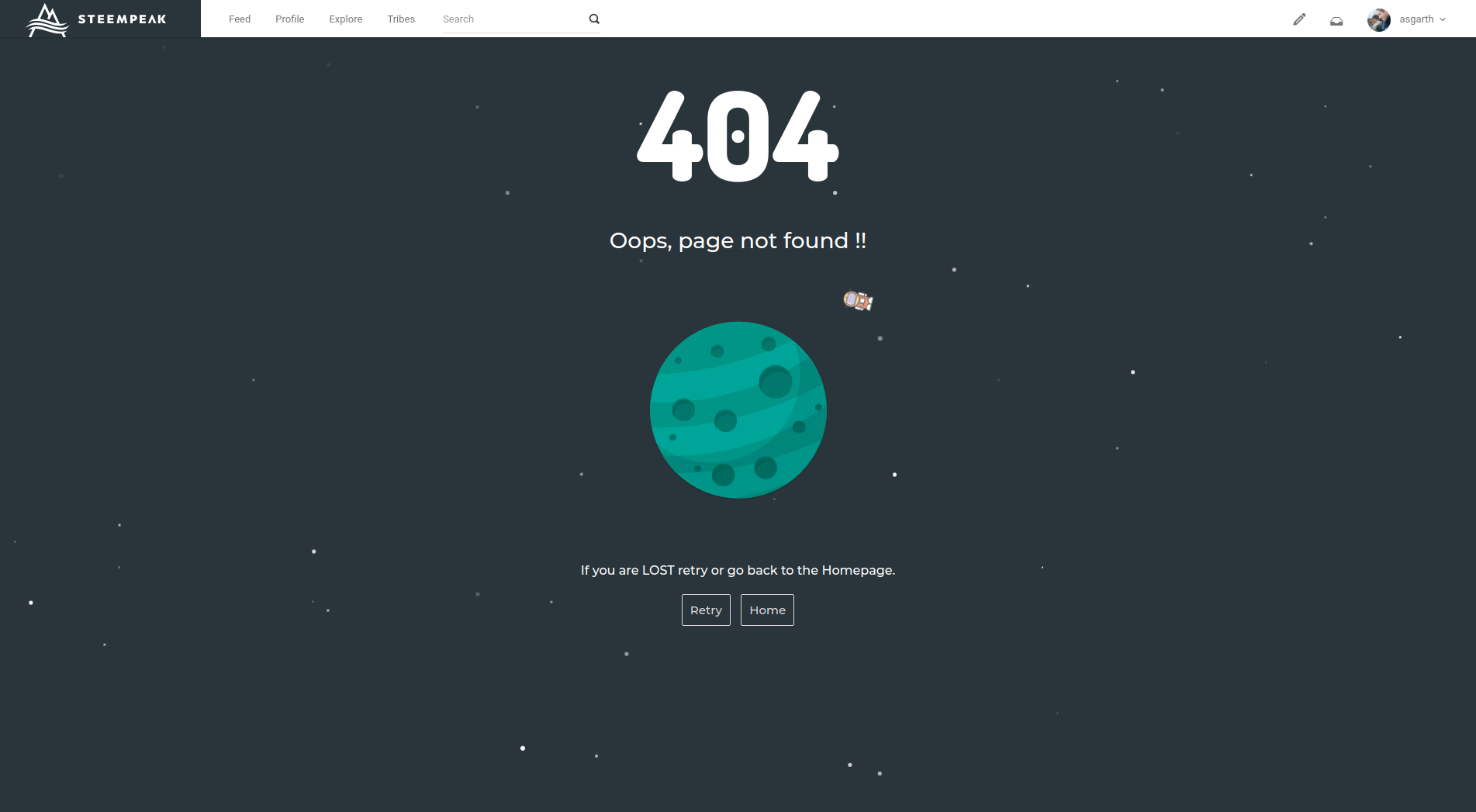 3. Show Scot delay in the Tribes page
Also for this point I have published a detailed post here: https://steempeak.com/dailyadventures/@asgarth/the-daily-adventures-8
The result is a small warning message in the Tribes page if Scotbot is currently behind on blocks:

Full Release Note:
Other than the major changes described above there are other small fixes and improvements. This is the full list:
- Improve Testnet support
- WIP version of the Proposal page
- Redesign error page
- Show Scotbot delay in the Tribes page
- Add curation account for Neoxian tribe
- Change order of published post in the 'Scheduled Posts' page
- Improve Steem Engine operations in the wallet using the 'customJson' method in SC3
- Allow transfer to saving with Keychain (previously only SteemConnect was supported)
- Load Scot rewards on comment when opened with direct link (thanks @revo)
- Fix some page where the post preview panel is not correctly closed
- As always some minor bugfixes and improvements

WITNESS
Now's probably a nice time to remind you that we run a witness server to help process the blocks for the Steem Blockchain. You can vote for our witness so we are in a position to process more of them.
Vote on out profile page: @steempeak
Vote on the witness page: https://steempeak.com/witnesses


This works for all witnesses BTW
Using Keychain: You just have to click and approve the transaction
Using SteemConnect: You'll need access to copy paste the Active Key at least
---
The SteemPeak Team
About us: https://steempeak.com/about
Join us on Discord: https://discord.gg/6hCAcVp