Introduction
The Splinterlands team has started an initiative and its called Show Your Battle Contest. Every week the team picks a theme and asks us Monster Manaics to showcase some battles that are in line with that theme. This weeks theme is ..... GOBLIN MECH
Last weeks share your battle contest showcased The Fire Splinter. You can view my showcased battle for the Fire Splinter by clicking, Fire Splinter: Share Your Battle Contest. As already noted this weeks theme is GOBLIN MECH, its awesome design and its lore can be seen below.
GOBLIN MECH


This mechanical monstrosity is a recent creation of Gurklies Gobson, the wild and wealthy Goblin scientist. As with everything the Goblins make, it runs on Goblin power, meaning that it's full of Goblins, turning cranks and pulling levers. The Mech is run by seven Goblins in addition to the pilot.**Lore taken from official splinterlands site.
---
The Battle
https://steemmonsters.com?p=battle&id=a0957bf03cd0f52735461ea790381f6c9ca9d956&ref=rentmoney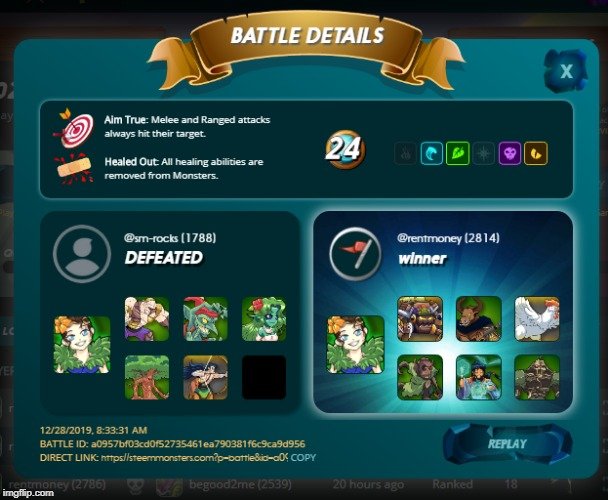 The GOBLIN MECH has high health and lots of armor making it a great tank. This card is a Neutral common and is easily attained because its also apart of the Rewards Edition of monsters. Rewards Edition cards can be attained for free via playing Daily Ranked matches on the official Splinterlands site.
The showcased battle above was played in the Novice league and lucky for the Goblin Mech it had a high MANA cap of 24 as the Goblin Mech takes a great deal of MANA to be summoned (10).
In most cases the Goblem Mech will be used as a tank and that's exactly what I did as I placed it in first position followed in sequence by MINOTAUR WARRIOR (For its reach ability), Furious Chicken (Protected the monsters behind it), BROWNIE (To increase the Speed of all friendly monsters), MAGI OF THE FOREST (For its 2 Hit Magic attack and relatively low MANA cost), SWAMP THING (For its ability to take away one life from all enemy monsters).
The Battle itself was a clean sweep with my team only losing one friendly monster which was the Furious Chicken that cost 0 Mana to play. The Furious Chicken losing its life while all other monsters survived meant it acted as protection just as its intended purpose was for in this battle. The Goblin Mech and fellow team mates later shed a tear and raised a glass in a well thought out toast to their fallen comrade as they celebrated their victory.
---
Splinterlands (also known as Steemmonsters) is a digital card game created by @aggroed and @yabapmatt. Early game release has launched and prizes are already up for grabs. You can start playing or investing in Splinterlands today by clicking here.
---
Shared On Reddit:
---
GOBLIN MECH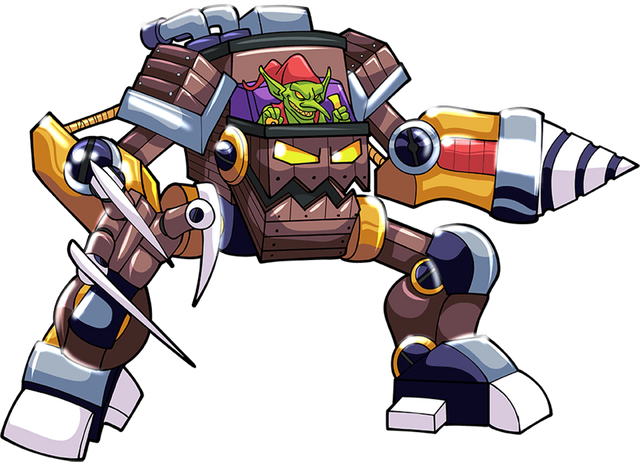 ---
Splinterlands Total Market Cap Report:
$4,581,915
Today (12/28/2019) we see Splinterlands total market cap at about 4.6 Million. I had my hopes that we see that graph showing a 5 million market cap before 2020 but that's looking like a pipe dream at the moment. We do have an airdrop coming up that is suppose to take place before the end of the year and that will give a nice little bump to the market cap but very likely not enough to push it to the 5 Million dollar mark. Some other methods of deciding a market cap number can be seen below. One way (listed price of cards) already has the Splinterlands market cap at over 5 Million.
PeakMonsters Market Cap Numbers

---
Posted via Steemleo | A Decentralized Community for Investors