Introduction
The Splinterlands team has started a new initiative and its called Show Your Battle Contest. Every week the team picks a theme and asks us Monster Manaics to showcase some battles that are in line with that theme. This weeks theme is .......
Death Team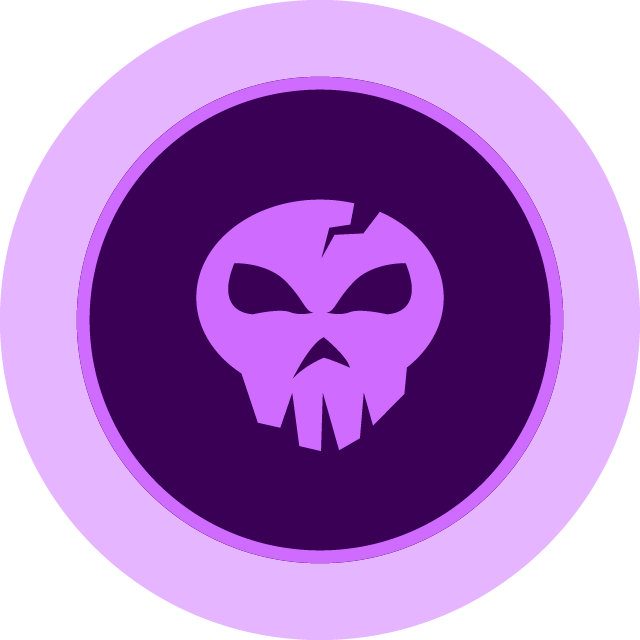 As noted in my Last Share Your Battle Contest, Death team is my favorite Splinter. I liked it so much I even spent some of my hard earned Steem on two LOD Gold Foil Legends. Sadly I don't use them much in battle as I feel they are in need of a buff..... but they do look awesome.
Lord Of Darkness
The Lord of Darkness is the ruler of the Dark Eternals of Mortis. Long ago, when he was named Lagfael, he discovered the truth of darkness from a Dark Tzar who paid him a visit from the dark eternity. Defecting from the living of the Splinterlands, Lagfael wrote the Dark Codex and began recruiting souls for the Dark Eternal collective. The Lord of Darkness loves combat, and his mighty flame whip leads Dark Eternal teams to victory again and again at Mount Mox.
---
The Battle
https://steemmonsters.com?p=battle&id=938b1803fb8e5b3658f900f353b95c6e6e3cf26a&ref=rentmoney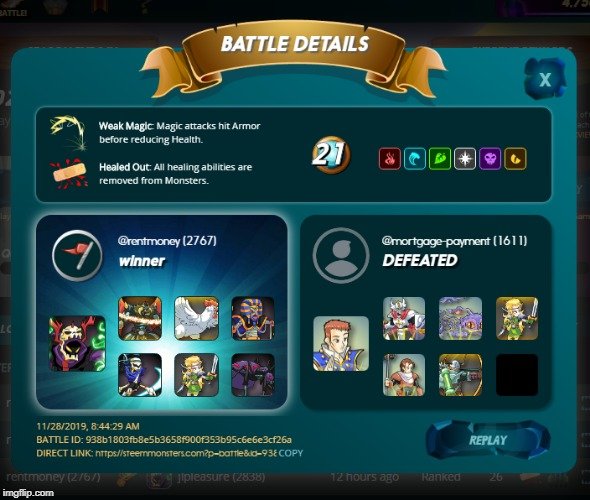 One of the Death Splinter best tank cards is the Haunted Spirit but since the game mode indicated no healing allowed (A key feature for the Haunted Spirit) I decided to use the Legendary Lord Of Darkness for my tank instead and it proved to be a good choice as it was hit early on which invoked his rage.
I used plenty of sneaks and the Haunted Spider in which I always try to include as its poison ability comes in handy with destroying the competition. My team consisted of LOD, Furious Chicken, Undead Priest, Skeleton Assassin, Eleven Cutthroat and as already noted Haunted Spider.
Eleven Cutthroat isn't an official Death card but instead is apart of the Neutral Splinter. Neutral cards can be played within any Splinter. The same goes for the Furious Chicken, which should be played always if you have an extra slot as it cost you 0 Mana to do so and using it could be the difference between a win and a loss.
---
Splinterlands (also known as Steemmonsters) is a digital card game created by @aggroed and @yabapmatt. Early game release has launched and prizes are already up for grabs. You can check out Splinterlands by clicking here.
---
Shared On Reddit: https://www.reddit.com/r/steemit/comments/e2y66s/death_team_share_your_battle/