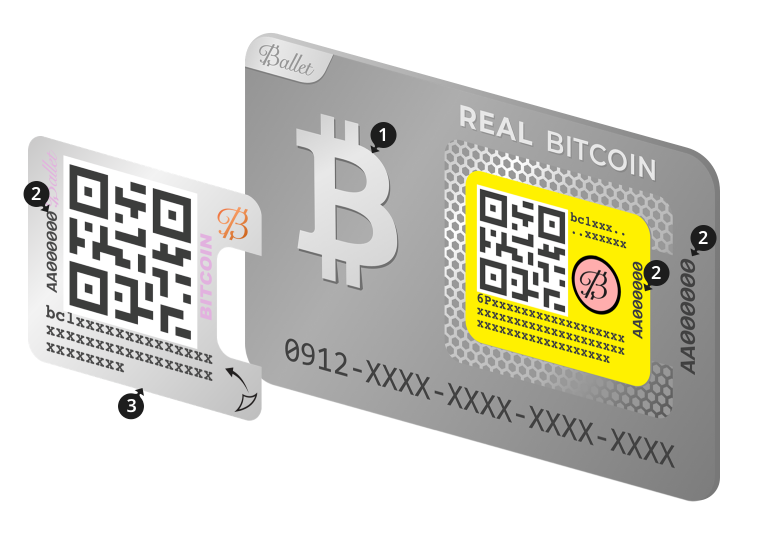 Bobby Lee is a long-time crypto investor and entrepreneur. He is famously known as the co-founder and former CEO of one of the oldest bitcoin exchanges - BTCC. BTCC was sold shortly after the ban on ICOs and fiat-to-crypto transactions in China.
I've been messing around with hardware wallets ever since I first landed in crypto a little over 3 years ago. Hardware wallets have seen many iterations and different companies have jumped in to try and create their "hardware wallet for the masses".
The majority of my experience with hardware wallets has been with the original Trezor and the Ledger Nano S. Since getting into Steem, my perspective and usage of hardware wallets has changed dramatically.
While I like the idea of a hardware wallet -- securing your crypto with a pocket-sized device that is guarded by a passcode and backed up by a secure passphrase -- I still find them troublesome and hard to use.
For the average tech geek, hardware wallets are relatively easy to use. For the masses however, this is a burden that most are unlikely to ever put upon their shoulders.
Enter Ballet.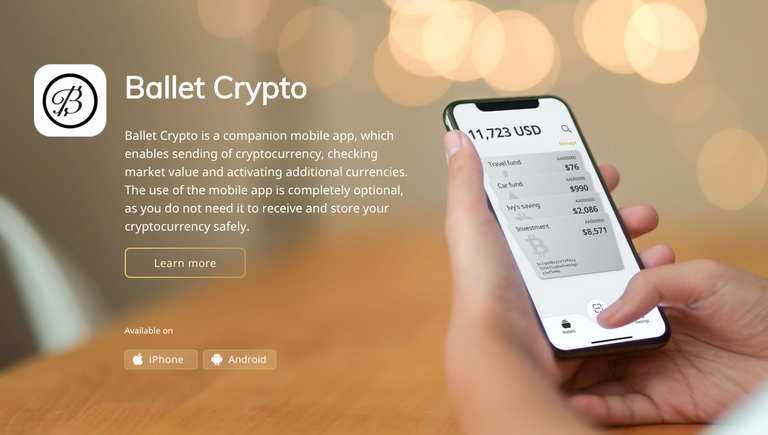 Announced Thursday at CoinDesk's Invest: Asia event in Singapore, Lee's new venture, Ballet, is rolling out a hardware wallet supporting multiple cryptocurrencies.
Ballet is Bobby Lee's latest creation and his idea of what a hardware wallet for the masses would look like.
Starting at just $29, this is one of the cheapest hardware wallets out there. Compare this price to the Trezor ($59 - $159) and the Ledger ($59 - $119).
Ok, so we've got a nice and cheap price. Something that the masses may actually consider for securing their money. Usability of this device is still the core issue:
To differentiate its product and spur adoption outside crypto circles, Ballet will generate public addresses and private keys for users in advance.
There is support for several of the major cryptocurrencies. This is pretty standard as far as hardware wallets are concerned and should cover the vast majority of potential users. Other wallets have the capability to store a wider variety of cryptocurrencies, but remember -- this is supposed to be a hardware wallet for the masses. Simplicity is key.

"We generated the keys for you in two locations thousands of miles apart," he said. "[After that] we manufacture ourselves out of the process." - Bobby Lee
From what I gather, the process looks something like this:
The product is manufactured in one facility
The private keys are generated in another facility
They are linked up to the "master key a.k.a. master passphrase" on the wallet and those 4 keys are subsequently destroyed
The wallet is then shipped to you
The device is metal and the size of a credit card, making it a somewhat familiar look and feel to what the masses are currently used to. It links up to their Android and IOS apps. Using the app in conjunction with the hardware is what actually allows the user to see their private key.
Could This Actually Be the Wallet For the Masses?
I'm not entirely sold that this could be the next big leap for cryptocurrency adoption. Sure, it's got a simple and cool design, its cheap and it seems to have the core features that your average person would need to store and transact their crypto but I still see a lot of room for confusion.
Until I get my hands on this device (yes, I'll be pre-ordering one and will do a hands-on review of it), I still have a lot of questions as far as user experience, educating the masses and security of their facilities in handling the generation (and subsequent destruction) of private keys.
(1) Quotes Source - Coindesk
(2) Images From Ballet's Official Website