Investing In Robotics
The world is progressively moving towards more and more automation. This was the thesis that first got me looking towards public robotics companies.
Yet the more I dug into it, the more I realized how far from practical investing in robotics actually was. The problem is that there are so few avenues of sales for which such robotics currently exist. The reality is that most of the automation is currently being conducted via computers and software.
Of the large robotic companies currently pushing product, most are in the form of large machines that assist large industry service lined like those found at car manufacturers. Companies like FANUC Ltd. (FANUY) and ABB Ltd. (ABB) addressed large markets such as this.
Yet the company that eventually captured my attention focused on a smaller niche, in a subtype known as collaborative robots. These are robots that are intended to aid everyday workers with repetitive tasks while providing a safe environment for their human assistants, a somewhat challenging endeavor for their industry-scale counterparts.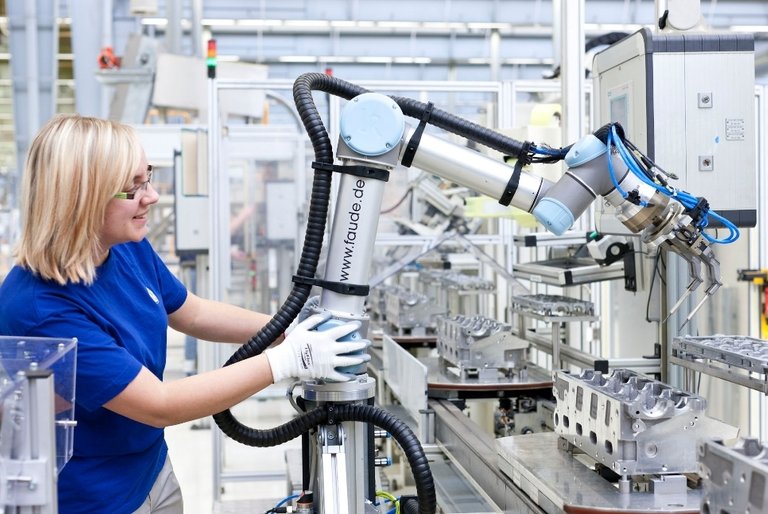 This led me to Teradyne, the acquirer of Universal Robots back in 2015. Universal Robots was the world leader in collaborative robots.
What ultimately led me to choose an investment in Teradyne was their path to pursue a niche field in collaborative robots using the strong cash flows derived from their primary business found in electronics testing.
Already serving there in the test equipment space as an industry leader in an essential duopoly, the company has plenty of cash to pour into its fast-growing market found in 'cobots'.
Teradyne, Inc. (TER) $48.10/sh
$8.24 billion market cap.
18.84 Trailing P/E ratio
2.07 PEG ratio
3.91 Price-to-Sales ratio