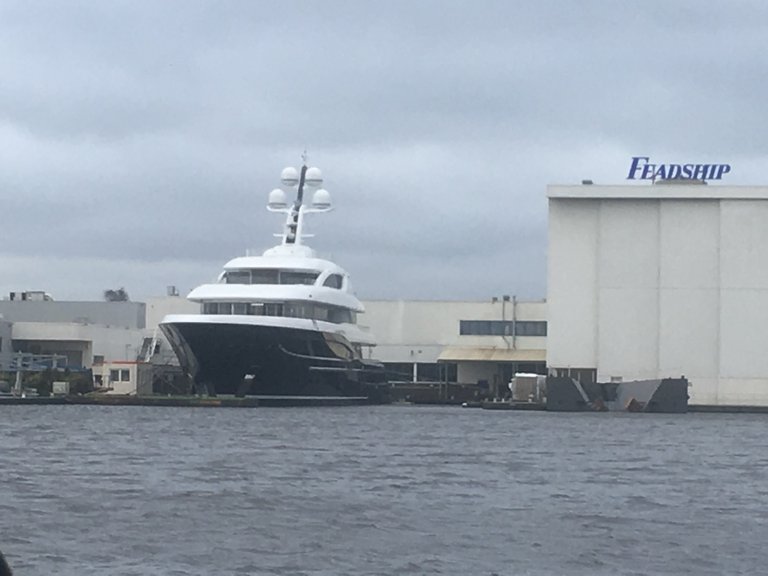 Today i went visit my father in Aalsmeer the Netherlands. My fathers house is standing next to a big canal were there are few company's located one of this company's is building luxury yachts the name of the company is Feedship. these yachts are crazy in size but also in price they are sold for millions of euro's. I love this kind of yachts and it is very impressive to see how they are build.
Thank you for Reading my blog..
I posted this post with #esteem my nr1 app at the moment feel free to check it out you won't regret it.
Kind regards,