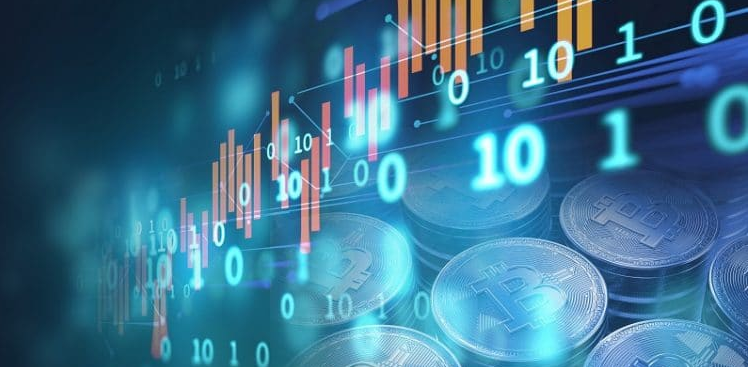 Key facts:
Bakkt's total bitcoin futures volume is USD 106.74 million (12,012 BTC).
The increase could be related to a program to encourage liquidity.
Bakkt, the provider of cryptocurrency derivatives, has just recorded the highest trading volume in a single day of its bitcoin futures, physically settled in the period of one month.
The volume of USD 15.33 million reached on Friday exceeds its previous maximum of USD 10.25 million, as of October 25. The total volume of Bakkt's monthly bitcoin futures is now USD 106.74 million (12,012 BTC) since its launch on September 23.
The average volume has been USD 3.05 million (343.2 BTC) daily, during the last 35 days of trading. Undoubtedly, USD 15 million is a small fraction of the average daily turnover on the most established cryptocurrency futures trading platforms, such as CME Group. But this figure represents a jump from the slow start of the trade of this product.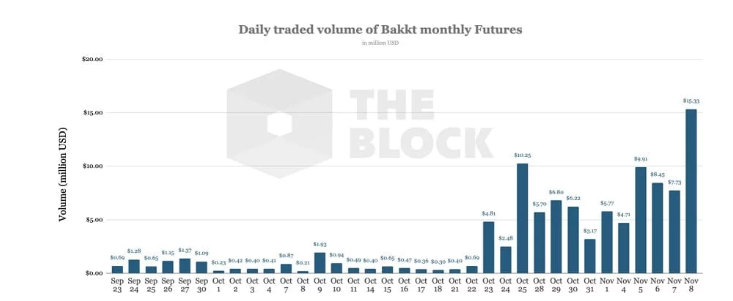 source
Bakkt recently announced that it plans to launch an application and a commercial portal for cryptocurrency users in the first half of 2020, alongside Starbucks, the provider's first launch partner. Jeffrey Sprecher, CEO of Intercontinental Exchange (ICE), also announced in a report discussed at a conference that many financial institutions were in communication with Bakkt to explore the possibility of adopting their offer. ICE is the main sponsor of Bakkt.
On November 1, the company launched a program to incentivize liquidity on the platform, which could be playing a role in the recent volume growth.