Man cannot announce his death nor can he setup a program for his funeral and any sort of ceremony/celebration for his death when he is dead. Africa of old had women. Africa of old had women crying in parables of death of relations most especially, across the villages on foot to where the funeral rites were to be performed. This was on act of remorse for the concerned and an announcement to the entire community for those who were not aware of the sad situation.
![

Men on their part fired den guns and played talking drums (wood blocks) which communicated the entire village on both issues of joy and sadness for this drum. Any of these means caused villagers, to gather around and condole with the bereaved thus playing their last tributes to the deceased.
Today, the world in general uses the modern and sophisticated means of communication to disseminate information not only for death announcements, but for other concerns in life. Instances can be a whistle in games, a pistol in sprints, a phone for calls/messages, radio for news and computers for internet just to mention a few.
This area of modern technologies has added a new learning area in the curriculum of the educational systems in the world not leaving Cameroon aside. It is enjoyable and good but its stakes to a certain chunk of teachers and learners in Cameroon has remained a major challenge in mastering how to manipulate these tools.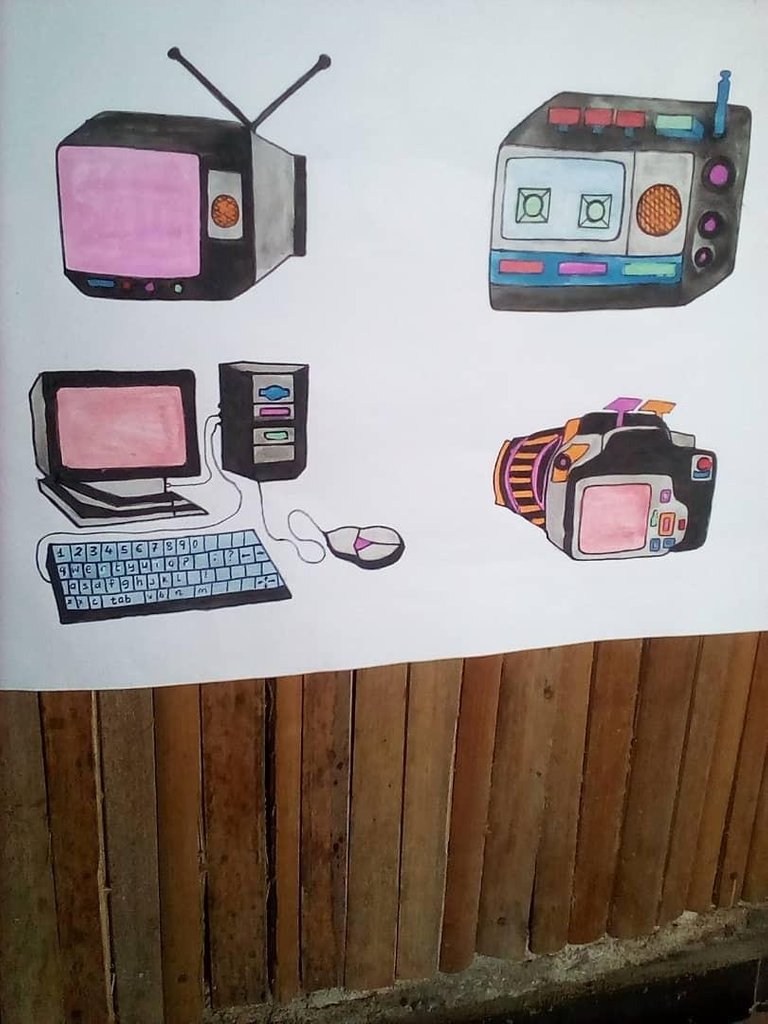 Remote areas as well which may not have electricity supply even in the next 10 years have learners and teachers who are already evaluated in this area of study. With this challenge, teaching in these areas is a bit successful only for those teachers who by some means have these tools in their homes and may sometimes take them along to school. Attempts to teach by teachers who are not conversant with these tools further complicate the challenges.
The tools in these charts below can be of great use to beginners who are the kids of nursery schools and primary school pupils most especially in rural areas.