This whole place is putting in their two cents about our new Lord and Saviour @justinsunsteemit a.k.a. @justinsuntron, the guy with 2 million Twitter followers, leadership of a $1.5 billion top-15 public blockchain, BitTorrent and an unknown amount of money/cryptocurrency at his disposal that most likely well exceeds 1 billion dollars in value.
Let's compare that to @ned, who has barely 8,000 Twitter followers and hasn't much been involved with the blockchain space in the past couple years aside from dragging his feet on SMTs and communities since coining the term Smart Media Token back in 2016 or 2017. I can't find the original whitepaper at the moment, but I do remember it was fucking amazing and was the main reason I got involved in the Steem blockchain in the first place. Here is the most recent and very well-developed SMT whitepaper.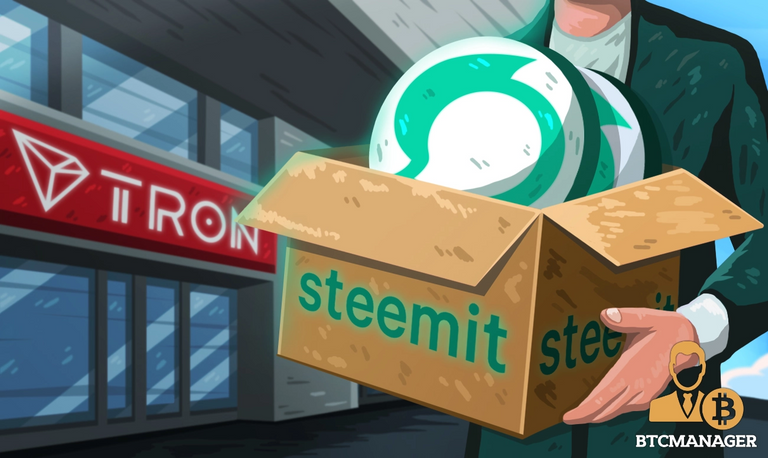 So which one do I think is going to be better at driving the value of the STEEM token going forward? After some thought on this issue, I'm gonna have to go with Justin on this one.
I think once he realizes exactly what he bought (and it's apparent from his first Medium post on the subject that he might not have initially realized that), he'll realize that what he has to do first is to make a lot of the tough choices that the old Steemit Inc. had been kicking down the road for quite some time. Since the bull run of 2017, it's quite obvious that Steemit Inc. was a company that was simply focused on survival. Selling down their STEEM stake and letting the majority of its staff go are not hallmarks of a team that is looking to foster exponential growth.
The way Justin Sun operates his companies is the complete opposite. He invests a lot of money in marketing (which Steemit never has) and he shoots for the moon. With just a wee bit of investment in dev hours, Sun can finish the STEEM roadmap that has been promised for years and start a new one of his own that weaves together (rather than swapping out) the STEEM and TRON blockchains.
It's no guarantee that he will do what I hope he is going to do. He could royally fuck shit up by trying to port activity on the Steem blockchain directly over to Tron. That's not going to work. The community will just fork the StInc stake out of the blockchain and just keep going on a Steem Classic version of the chain. It's too easy to do that. Plus, Ethereum has proven it can be done. So I think he'll come around to using the carrot more than the stick. But what I do know is this: There's no fucking way that it can be worse than what the previous leadership of Steemit Inc. has done over the past two years.
If I were Justin, this is what I'd do:
Get SMTs and communities done ASAP.
Do a combination airdrop & IEO for a Steemit SMT that has token supply on both the STEEM and TRON blockchains.
Start actively using his STEEM stake not for voting up his army of sock puppet accounts, but by delegating portions of it with the goal of speeding up development of promising existing STEEM projects. Things like @actifit, @splinterlands, @steem.leo, @threespeak and whatever else floats the community's boat. Let them vote on how the stake gets delegated.
Make as robust a cross-chain dex as possible. Let TRC20, SMT and S-E tokens all trade there fee-free plus whatever you can get people to peg in to the ecosystem. The USDT supply on the Tron chain all of a sudden becomes very interesting.
Make a killer mobile STEEM wallet that also incorporates a dope front-end for Steemit. This is something that the community has needed for a long time. @partiko tried doing this, and got a fur piece down the road, but more work needs to be done. Maybe they could incorporate Steemit, and its new SMT, into an existing Tron wallet as well.
Update the token economy to incorporate 4-week powerdowns and more STEEM burn cases like what Ethereum has proposed with EIP-1559.
Of course, all of this should be accompanied by the marketing blitz that only Justin Sun knows how to do.
If I see anything even remotely like this strategy starting to get rolled out, I'll be buying more STEEM in support.
Stay tuned.
Posted via Steemleo