I have been offline for two days and when I return I see that Steemit is now owned by Justin Sun of TRON. And the Bitcoin price has retraced back below the psychological big even of $10 000. Also all the alts have taken the same bearish downturn over the weekend. And one of the big alts - IOTA – has actually stopped running and has shut down. I never expected that. In other words it has been a most unexpected weekend, where in two days the crypto space can do a somersault while we weren't looking.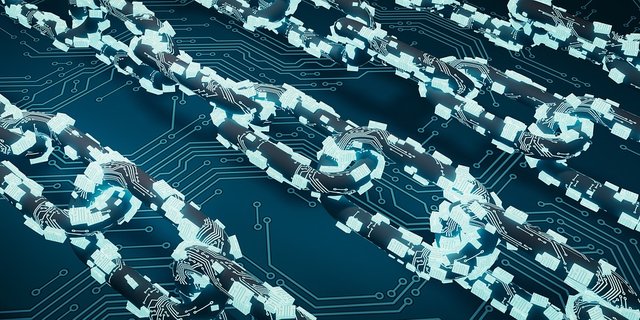 This post today is not a technical analysis of Bitcoin or Steem or any of the altcoins. They are all down in the red due to a bearish retracement over the past 48 hours. No need to be concerned though as it is a normal healthy pullback for Bitcoin after breaking the $10K resistance.
As for fundamental analysis, it is hard to say what Justin Sun will do with Steemit. He is not in it as a founder of his personal project. To him steem is a purely business venture which he has taken over to make a profit. I doubt he is into steem because he likes writing, or blogging, or even social media. I think he likes making money on the blockchain and sees steem as another way to do that.
So Sun will not be too sentimental. He will see it as just business. So don't expect your cries for attention or calls for help or concern to reach his ears. And as we know, TRON and all the other projects of Sun are Sh1tcoins. Look at Bittorrent on Binance, and there are others. Sun will tell you as much himself, they are Sh1tcoins. They are there to make him money, not to provide a use case, TRON is a platform for Dapps, fair enough, but what are the most popular Dapps? The gambling ones!
It's all about money-hungry addicts chasing the next new coin, or providing services like gambling to simply help separate you from your coin. A fool and his money are soon parted. And gambling is for fools and junkies. As is TRON, it seems. And now steemit is in the hands of this corporate dealer. Well, I will wait and see what comes of it.
Besides technical analysis, or fundamental analysis, we can look at sentimental analysis of TRON and steemit at present. TRON is a powerful coin, a popular platform for Dapps, and following, like steemit or Ethereum, and TRON is at number 14 on CoinMarketCap, much higher than steem in volume and daily market cap, but it also pulled back in this weekend's bearish retracement, following Bitcoin's price. So I don't see it as anything more special than all the other altcoins who are swayed by the gravity of Bitcoin's every move.
Both steem and TRON have a chance to climb in price by 15x to their former peaks, and they may well do that. Both blockchains are in demand for Dapps and that is where the future of blockchain lies – in healthy Dapps and use cases. For now nothing changes on the steemit blockchain and we carry on as usual. Even the AMA (ask me anything) interview with Justin Sun and Ned, the original owner of steemit, didn't reveal much at all.
Such transitions of power may be good for the steemit blockchain, we shall have to wait and see. Hopefully Sun will be the shining light we all hope he will be. However, when we look at what happened to that other prominent altcoin, namely IOTA, this weekend, we can see how vulnerable they all are, even powerful ones, like Iota that uses "tangle", a unique system of nodes different form any other.
I personally am not sure what the outcome could be for steemit. Do you have any predictions? Put your comments down below if you think steemit will be effected either way after the company just got sold to the Sun of TRON.