A father could be said to be an originator, founder, creator, etc. A father is also the head of a family and one who oversees the welfare of the children. Fatherhood is a blessing in that a child without a father may end up not enjoying some privileges and benefits a child that has a father will enjoy. There are certain things that will not come to child who has a father and also having a father gives the child great confidence.
God is our Father because He created and made us all. Howbeit, God is not a father to everyone;He is a father to only those who recognize with Him as well as acknowledge Him as the Lord of their life. When you go about life without paying attention to or yielding to God, the benefits of sonship will never be yours. Go close to Him and ensure the father-son relationship ever remains cordial.
As a son of God, you do have roles and responsibilities you must adhere to; not doing so may cause you not to enjoy the blessings and possessions He has in store. Do well to do what is expected of you as a son and daughter of God. Therefore, irrespective of what you may me through, despite what may be happening around and within, do not be disheartened, do not faint for your Father (God) is well able to see you through. All you need do is obey His commands and do His will.
Do not misuse or abuse the sonship position you have cause you could lose it. Many through their actions and reactions have lost their places as sons but ignorantly, they still go about calling Him their father. It will be very sad for you on the last day to discover that God does not see you as a son.
The question now is:
Are you truly a son of God?
Can He boast of you?
Think about it!
---
I want to also use this medium to invite you to join us in our annual conference coming up soon....see details below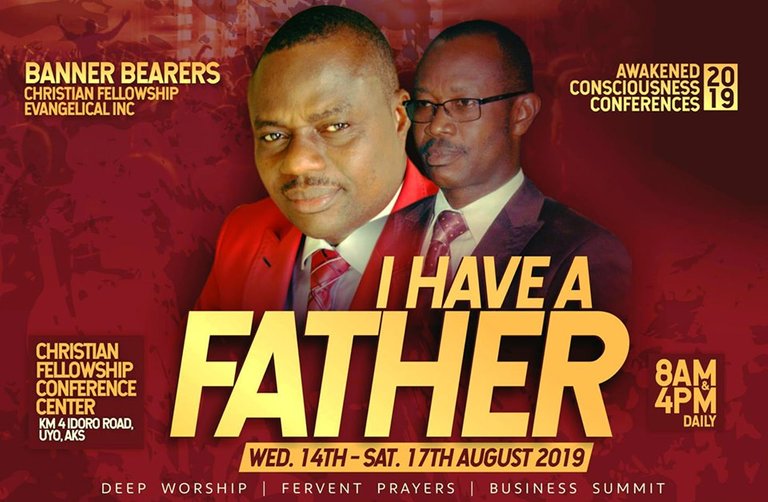 It is going to be a rewarding moment in God's presence. If you are ever around Uyo, in any of the above days, plan to attend the conference and you will definitely be blessed!
God Bless You!

---
Posted via Marlians.com