WELCOME TO THE STEEMCHURCH INTERNATIONAL MINISTRY BLOG
May all the brothers of the world be blessed, may the peace of God abound in their hearts, our Ministry has been in a phase of adaptation and development in the quest to reach its maximum potential in order to use tools and resources available, for the community that we conform and even those that are to come are built on knowledge, economy, organized work methods and especially in the word of our lord.
We have been interacting with the Goldencenser in recent months with the weekly challenge, which has been carried out from steemit and we have also used the telegram as an option for those people who were not active by this platform, however everything has its time and The time has come to advance to another level, in this case we will be interacting permanently in the decentralized platform:
You can check the following link for more information.
https://steemit.com/steemchurch/@steemchurch/a-new-tool-joins-the-crusade-for-freedom-get-to-know-peerahna-io-is-a-decentralized-question-and-answer-website-built-on-the
It is an easy, simple way to discuss ideas through weighted questions and answers, that generate a contribution or solution to our concerns, or perhaps general questions from a given community, the idea is that from the Steemchurch International Ministry we support all applications developed in the Telos ecosystem and let's make good use of it, so the Goldencenser will be carried out in two modalities: steemit, peeranha.
On the other hand, we remind all parishioners, friends and family that for now we will have the opportunity to refer people through peeranha before they request their "jc" account in this way they will be working efficiently, optimizing the results.
NEW FOCUS, NEW DECADE STEEMCHURCH: "Connect Communities, Reduce poverty, boost individual development"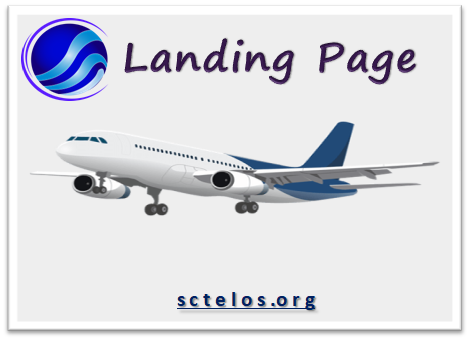 Starting from the approach: "Connecting communities, reducing poverty, boosting individual development" we have the tools to make our community a powerful allied system for blockchain development that addresses crowds, so we want to boost our ministry in an official way, creating a site to create infrastructure and educational classrooms, fed from the Telos blockchain.
The approach will be based on the construction of sctelos.org, where we will launch the social marketing plan, and blockchain development and implementation work.
How will we do it or start?
For this first phase, we will build on the creation of our "Landing page" until now we have worked with home web pages, however we consider that we are in a stage to publicize the community, telos and the educational project to the world, The difference between a landing page and a web page is that it leads us to achieve an individual conversion objective, and it will be designed, written and developed with a marketing purpose in mind.
There are three types of landing pages:
1.-Direct sale
2.-Lead generation
3.-Relationship building
In our case, it will be used to promote the community and the "Telos blockchain" with registration systems and the incorporation of new users.
According to HubSpot, "the landing pages are your digital sales representatives" because their objective is the same as that of a commercial agent: getting in touch with a possible lead and getting their interest to make him a customer.

We can use the landig page as a microsite that are integrated from an independent site to the website.This type of landing pages has a particular objective: to serve as support for the conversion. In these pages there are elements such as contact forms and records. In the next few days we will be sharing the model of the project, we are in the pre-production phase.
This will be a long-range project so our desire is to receive suggestions that complement the initial idea to be implemented in each phase, for now let's continue taking advantage of all the tools we have at hand to develop our community.
---
---

Telos Update
Start learning about Telos at the Telos Foundation site below. For your SQRL link, scroll down the homepage. Scatter is also a secure application for transacting on the Telos blockchain.
https://www.telosfoundation.io/
If you are a new user of our community or have not entered Telos, you can do so through the following form.
https://docs.google.com/forms/d/e/1FAIpQLSffGhsTf2okmbFtcRIYxTE0IiRlRjBEhDpsA8-D5tOPOC6IUg/viewform
To support the entry, download and interaction in Telos, the telegram channel is enabled:
Telegram: https://t.me/joinchat/JfcYQRZKH3Fu0M9kIzcjjw
We have a new tool in Telos, which we can use for real things:
Peeranha is a decentralized question and answer website that rewards users with crypto tokens (PEER) for their valuable contributions.
THANK YOU TO ALL WHO WRITE EVERY DAY IN OUR COMMUNITY!
We thank all those people who have contributed to our community to grow @pennsif, @luppers, @redes, @hanshotfirst, @theycallmedan, @redpalestino, @wilx,@curatorhulk,@ripperone,@penguinpablo,@newhope,@jackmiller
EXPRESS THE LOVE OF JESUS THROUGH: