Hello Steemians, let us always rejoice in the Lord, because is through him that we can rely on perfect joy and love! Great things always take place and this must tell us how tremendous the Blockchain Technology is growing at a very faster rate.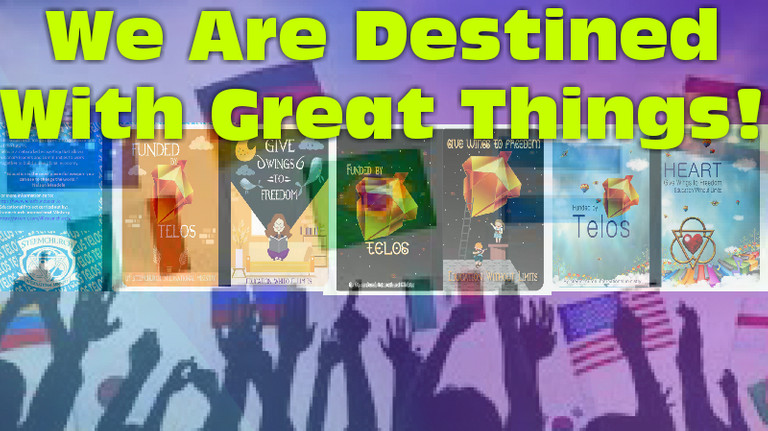 It is my privileged to thank Our Legendary @sirknight, the founder of @steemchurch who is having a big heart and clear mind to the entire @steemitblockchain. Over these years when @steemchurch was enacted, he has not relax on his knowledge and vision of giving more to many lives through the block chain technology. Always he is searching new thing to introduce to the @steemitblockchain. When he created the mother Church- @steemchurch, he gave birth to sub-community in various countries to also enjoy this block chain technology. We now have strong four communities under his capacity which are functional and active: @sc-v, @sc-n, @sc-g, @sc-philippines. Since our Legendary @sirknight always want us to advance in term of benefiting from the blockchain technology, he launched another active @dApp called @steemchurch-telos from @Telos Application. He has once informed us that he is still creating new things using the blockchain technology and some are more to come. In fact this profile of our Legendary @sirknight must tell us the kind of great Leader our Almighty God has given to us.
In collaboration with @sirknight effort, as we already know team work cannot be left out when we really want to achieve much, so he appointed a mother who has the managerial skills to lead Our mother church-@steemchurch. She is a women of brave with the big heart, passion and love for the entire steemit block chain, she is innovative and really business minded, she is not other person than @darlenys01. She has managed the @steemchurch very well, and now the Church that we saw sometime ago as a segment has now been transitioned to SteemChurch International Ministry. Now it is international noted Church operating with many visions.
A time has come to expand our block chain technology to most countries in the World. And under the auspice of our Leader @darlenys01, @sirknight and all stakeholders in SteemChurch International Ministry, we are launching a campaign to effect the Steemit blockchain on the Title: "Give wings to freedom, Education without Limits." I believe this title does not divert much from the vision that SteemChurch International Ministry tries to seek. The main focus is to use @steemchurch as a #Medium of seeking freedom for many people who are less privileged and vulnerable in our societies. So, we started with charity donation, and a project by our Mother and leader of SteemChurch International Ministry is currently undergoing, called @breadofheaven which has been designed to feed the children who through malnutrition are suffering in the Venezuela Community.
The whole meaning this Title: "Give wings to freedom, Education Without limits," is learning into details how we can harness the blockchain technology :without stopping in order to use the block chain technology help people. Knowing much into details about blickchain technology to set freedom for people will not be limited upon ourselves alone, but it would extended to many countries and communities so that every corner of the World can get its share. So this is a great vision our Leader has been launched, and is up to us to extend the campaign to all blogs, communities, countries, and everywhere we find ourselves. This should not be limited to SteemChurch International Ministry alone, but all parts of Steemit block chain are invited to support this idea of expanding the Block chain Technology to give freedom for everyone.
Children of Steemit Blochain are destined for great things and we must take them. Let us receive our blessings, for God Almighty has promised us that there is the land that nutritious breast milk and honey has been fortified and that is @steemitblockchain. What is you hope in @steemit.com? Things are getting much better, patience is the key. Some people may thing that they have waited for so many days and the good time for the raining of Steem is not coming. Beloved, I tell you this is like the Heaven or the judgement day that we all await for, the time that we are not expecting, that time that may be the steem will rain. Let us live with Steen and create, tell your friends and families to come and join this family, the best of life that we have now, the Blockchain Technology leads. Thanks for your patience, friends and greetings to everyone in steemitblockchain!