In my post today about Light accounts and some basic uses for them, it got me again thinking about how incredible this place actually is.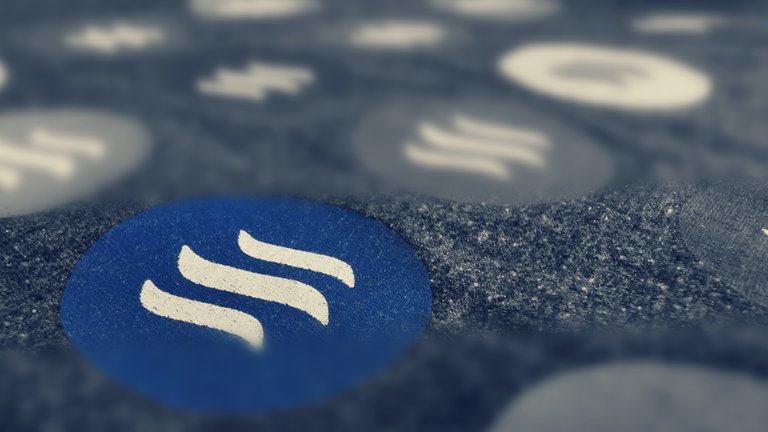 I know that many are pretty negative toward it for various reasons however, most also get stuck in the details that affect them, not the entirety of the ecosystem. This is of course the common course of action as we are by near definition, self-centered creatures and we are influenced most heavily by what affects us. Well, should I say that we are influenced most heavily by what we feel affects us.
What I mean by that is there are a whole lot of influences on our lives that we don't see or directly feel that will have much greater impact on our experience than some of the things we actually react to. Things like people up in arms about the latest twitter outrage, while a government changes rules to retirement funds.
Anyway, there are heaps of things we don't know much about, doesn't mean it doesn't affect us - Like gravity for most of the 2 million years or whatever our species has existed.
 
As mentioned in the other post I linked, I see Steem as having four user pillars that hold up the blockchain at a social level, as well as the technical developments. These are
Consumer
Contributor
Developer
Investor
And while any person could be standing on any number of these, all on Steem are at least participating on one at least. Part of the problem is that even though we might favor one or two points over the others, these pillars are actually quite intertwined for example, an investor may also vote which makes them a consumer and due to preferences, contributors are more likely to adjust what they offer and in doing so, direct the development of a coder to support contributor, consumer and investor so that they themselves can contribute an application and earn from contributors who attract consumers and investors.
I could go on, but you get the idea.
 
Yet despite the interaction and reliance on all of the pillars bearing their load, we tend to argue for the ones we favor against the ones we feel threaten our position - without recognizing that our pillar without the others no longer keeps the roof over our head.
As I said in the last post - The goals we need to balance are:
creating an attractive place for consumers which will come through unique frontends and innovation
places where contributors have the tools to empower their creativity and build their audience
an application-neutral platform environment that makes it easy to develop on and integrate into
an economics powered ecosystem that makes it an attractive place to invest and earn on
 
Finding this balance of weighting of the roof is difficult because humans are complicated beasts and the communities they create are inherently more complicated. While an individual on a deserted island can do as they please, once in a group there will be conflicting desires and competition for resources.
Consumers of Steem (if there are any pure consumers here) have the most choice as they can consume anywhere and at this point, most of the internet is free, but you might have noticed the paywalls going up. The difference for consumers on Steem that should be super exciting is that rather than just paying, they can actually invest into their content, own their access and earn on their consumption.
Contributors on Steem who are not earning enough will often say that they can go elsewhere which is true, but as the Publish0x post I wrote showed, the grass isn't always greener, nor is it easier. On top of that, due to the limitations of most earning platforms, the creatives are harnessed into another community that expects certain types of behavior.
Developers on Steem are a lucky breed too as not only do they have access to an increasingly easy onboard onto the technology that is going to reorganize the world, they have a community who is looking to support them, customers who are looking to earn as investors and contributors who understand monetization. Sure, there aren't that many now, but that is because we are out of sync with the pillars.
Which is why the EIP and the Steem DAO of Hardfork 21 is trying to negotiate and find a better balance of support of the weight that hangs above the pillars. As the past has shown, rewarding contributors doesn't mean they are going to stick around, here are the top 10 Earners on content on Steem.
Remember that the payouts only look at what was paid in SP and if they took 50/50, it could be double what appears there. If they converted their SBD during the spikes, there would be more gone. Conservatively, those 10 accounts have taken around 5 million from the rewards pool - that is about 6% of all payouts on Steem ever -look at what they hold. This is not even looking at what else they have done with their stake while they had it.
But, what is interesting on Steem is that the developers have never been more active than while the bear market crashed prices 40x down from the all time high (BTW, the ATH is a useless reference point). There have been new tokens on steem, new communities springing up, new applications, new proposals, new developers coming in and, rather than slowing, it is gaining momentum.
This development push is further powered by a few investors like @theycallmedan who have recognized the potential value, sunk their personal value in and are using it to build and support the ecosystem - across all pillars.
With all the kindling and accelerant, this place is set to explode - it just needs a small spark to set off the chain reaction.
 
This is a distributed network which makes aligning incentives across users at any point a challenge but through adoption, particiaption and a growing understanding where there is an increasing amount of overlap of individual experience across pillars, stabilization increases. Not only that, it becomes increasingly what I have called this place:
A marketplace of possibilities
 
This marketplace opens up a host of potential for individuals to interact upon any of the pillars where consumer becomes owner and investor by supporting contributors and developers and a plethora of other combinations including, investor contributors - like myself.
Under a balanced load, this place becomes by far the most innovative place to spend time as it keeps feeding into, around, over and outside of itself as it crosses further into real-world activities and lives through development that ties action to ownership.
But to have these possibilities, balance needs to be continually negotiated because any change (even for the better) will change things we cannot see or feel immediately that will eventually affect us again and therefore, require new formulation of the blockchain and all that happens upon it. The beauty of the decentralized application-neutral environment of Steem is that anyone can experiment in any number of ways upon it without having to get permission.
Some will fail, some will be massive successes.
 
And that last statement isn't about the failure of applications, it is the failure of any of the four community pillars where contributors can fail to understand their audience and market, developers not build for the community, investors not recognize what has value and what needs support and consumers who fail to understand that what they do has value for the ecosystem and, they can become owners of the internet.
Eventually, I see that the consumer class is going to be continually brought into the fold to become investors - it doesn't matter if they have 5, 500 or 5000 Steem, they will have value. Also, *they might not have any Steem at all and instead will have an SMT and be an owner of one of the applications or community experiences built above Steem.
All four pillars have to remember though, all four pillars are needed.
 
However, how they are needed and what they are needed to do at various times are going to shift as the entire world economy pivots from a micro percentage ownership model to one where all are owners of their interactions. Steem is not static and every three second onchain and every moment off is affecting the next in some small way.
It takes much more than a hardfork to develop Steem, it takes a community.
 
Luckily, we have a marketplace of possibilities where we are constantly affecting what we have to build upon and the toolkit we use to do it.
Taraz
[ a Steem original ]