Liking communities?
I have been observing the way I have been using them so far and I feel that one of the core changes is that I am getting exposed to a greater range of author diversity. Rather than having to look for what I am interested in or wait for resteems from those who do the work, my "Communities" feed automatically does the job for me. This is great - and terrible. :)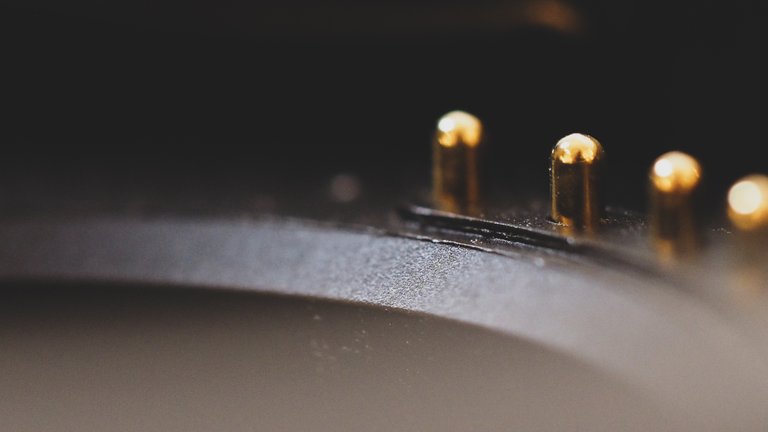 Of course it is great because it gives a greater volume of contributors exposure to a greater number of consumers and this should amount to an increasingly wider spread of voting, and therefore a higher rate of distribution. I am hoping that @abh12345 is able to show the changes in the next month or two in comparison to the last month or two, as I believe if we look at the concentration of vests across the distribution of voted accounts, the peaks should be decreasing, making fatter tails.
This is also terrible.
Because there is an increase in the spread and people are going to be exposed to more content and contributor diversity in their own interest areas through communities, those who have enjoyed greater support may get quite a lot less. People like me ... Noooooooo!
Well, of course this isn't terrible.
This is what should have been happening 2 or three years ago, but instead the community had to spend that time contending with bidbots and devising ways to curb abuse through Resource Credits and the EIP, rather than building the community functions. But, I think we are back on track, even though we ae a few paces behind where we could have been at this point if people focused on the real use case of Steem.
What is the real use case Taraz?
Empowerment through distribution, where the distribution is of the spread of content and skills as well as the spread of financial incentives. Steem has the potential to connect and support many throughout the world through a range of data channels that give space to all kinds of users doing all kinds of things, and if we were able to focus on the expansion of the application network and the inclusion of decentralized communities rather than the abuse of the reward pool through any means possible, this place could have an incredibly high value where millions of people benefit daily in multiple ways.
At 22 cents, the rewards fund is worth about 188 thousand dollars US, a pittance considering how many it is spread between - even now. However that amount scales dependng on price which means at 10x up @ 2.20, the value of the fund is 1.88 million, and at 100x up @ 22.20, the reward pool would be 18 million.
At those kinds of values, the economic attraction is incredibly high which brings many, many people in, but unlike earlier where there was no content and interest buckets, now those users will not only arrive to consume from their interests, there will be much greater content competition. With the changed distribution, the 80/20 of the Pareto principle comes into play where 80% of the rewards go to 20% of the people, except that 20% can be 5 million people instead of 500. Steem scales.
What this means is that it is going to get increasingly hard to collect Steem rewards from the pool as the distribution is spread to more accounts. There is a reason that I and many others have been trying to encourage people to stay active on Steem with the line, "there has never been a better time to earn" for so long.
Earn Steem.
People get lost in what earning is and most believe that fiat value is what matters and throw up their arms and say "it isn't worth it!" That is fine, but if one has their eye on the prize, they would value Steem as it is in its natural state of benefit, Vests.
In the now near future, the earners on Steem are going to be the thousands of SMT inflation pools that connect themselves to communities and topics, but the chance to get a slice of the Steem distribution is dwindling. Steem is what stabilizes the blockchain and provides Resource Credits for usage and a lot of people seemed to desire a few cents in value over the ability to be a utility owner.
Just like Water and Electricity, Steem is a utility. However, people generally look at utility coins at what you are able to do with it in the real world, essentially, what can you buy. No, Steem has utility because it makes interacting on the Steem blockchain possible, it makes SMTs possible, it stabilizes communities. Just like the infrastructure of a city, Steem is the backbone that all residents build upon.
The changes to the platform now means that in order for those who want to get a foot into the utility potential of Steem, it is more likely they will have to buy off exchanges. This increases volume and decreases liquidity as prices increase and Steem gets vested. While this process is going to take time for the 120 million liquid Steem, while this is going on SMTs are going to be at the forefront of the tokenized internet and appeasing the needs of creators and consumers.
While I said Steem was about empowerment through distribution, I left out the core product of the distribution mechanism. That is, ownership. The more participation, the more communities, the more content creators and consumers, applications and whatever else arrives - the more ownership happens. The utility of Steem the blockchain, is spreading ownership.
This is the new internet. One where the value generated is spread amongst the community who own it.
4 billion users and counting.
Taraz
[ a Steem original ]