I hear this term a fair bit these days on Steem and in some ways it is encouraging because it means people might actually be starting to think about Steem as an economy, rather than a free grab as it considers the various groups involved. Yep, I know that HF21 might cut Steem earnings from the "little guy" however, it is a move that has to happen in some way anyway.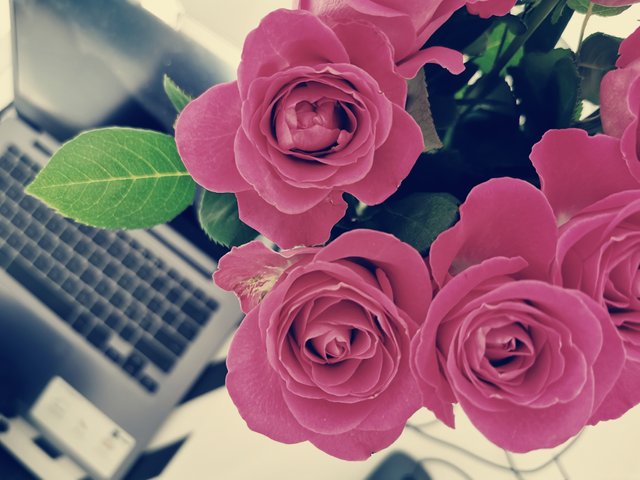 I see Steem like a city under construction and unfortunately, people moved into take up residence before any of it was built, and these people were not necessarily builders themselves. There were no barriers to their entry and the potential for reward meant that people moved to greener pastures.
Out of curiosity, what monetized platforms were you earning on before your move to Steem? If this is your first real earnings on relatively social content like it is from me - these aren't greener pastures, they are the only fields we have known.
Anyway, the city is under construction but there are a lot of people who can't build but want to earn on the work they create. However to do so, they need a place to display their work; the opera singer wants a concert hall, the artist a gallery and the vlogger a video delivery application - but they don't have the resources to build these things themselves. So, people make do with the spaces available while complaining about not having better tools.
Slowly, the city starts to form as those constructing it begin to develop better tools and more space for creatives to do their work and have it seen, but the problem is, it is never going to advance quickly enough to temper the impatience of the internet culture.
Three years is an eternity!!
No it is not.
Also, what people are comparing that three years to is development within a centralized organization where a tiny group of decision makers not only decide and tell what is to be done and by whom, but also have the resources to pay them enough for their efforts that they do not need to go out and do other work for food.
Now, in the bad old days, cities were formed by collectives of workers with various skills who would come together and decide that some services would be better off centralized at a point that was more readily accessible for those who need them. You know, the post office and local store kind of thing. The people who would have the most accessibility to these services were those who lived in the city, but those who built and stocked the city services were generally those who lived out in the farm lands.
The land owners were always the ones who had wealth because they owned what kept the city stocked and paid for the development of the distribution points in the city. The city dwellers were generally the renters with narrow city-based skills that would only be useful when there was a city and people who would act as customers.
These days, it is the platforms that are the service points within the city but just like the old days, it is those who finance and build them, in other words, the owners who will gain benefit from them. We can see this in the way Facebook, YouTube, Instagram and all the others are able to take trillions of dollars and offer very little back to the user base.
When was the last time you got paid to do your grocery shopping?
But, it is very convenient to go and buy products that you have no idea how to grow or make yourself from all over the world without having to do any of the work to learn, source, order, gather, assemble blah blah, isn't it? Convenience is a massive driver of adoption.
It is too hard to sign up, the keys are confusing, there are no content filters, I am not getting seen!
The city isn't ready for all the users to have access to all the convenience obviously, so development is needed. But, that development isn't going to happen via all of the city dwellers who are waiting for better tools to show off their work, it is going to come through the developers and people who are looking to own the service points, the platforms.
The beauty of Steem is that everyone with stake is an owner and, pretty much anyone can have their voice heard to affect development. While there are people saying "no one listens to those without stake", there are other people getting listened to without stake. You want influence - you better earn it. OR BUY IT.
How I see it is that this city has the potential to include millions and maybe even billions of citizens without any of them having needing to be governed by a central point of service as pretty much anyone can develop whatever they want, as long as the code allows it. Not only that, everyone in this decentralized city can be an owner if they choose to be.
That ownership might not be at the city infrastructure level though as that require Steem and that is limited. But, through the tokenization of communities , business and every platform to come - the ownership of all the buildings above Steem, can be distributed far and wide across the land and in the hands of those who build and those who use and create for them. It is quite an incredible opportunity and because the resources needed to live and use the city are very low, pretty much anyone can take part and benefit.
But, benefit means what?
How much do you think the creatives on YouTube and Instagram made at the beginning and, how much of the first ones to be monetized did so through the centralized platform functionality? I would say that PewDiePie or whatever his name is wouldn't have been making millions in 2005 as a creator on YouTube, or in 2008. The possibility of "paid to create" on the internet is relatively new and, it has been driven by centralized platforms that take the lions share because they don't sell the creators, they sell the data the creators funnel to them.
You want access to those trillions? You not only have to own your data, you have to also have places to show that owned data that are going to let it be seen without having to take an exorbitant fee for the "privilege". What Steem is building is an economy where the relationship between creative and owner is not only symbiotic, it is also intertwined with a great deal of crossover.
The Steem city that is building is going to be a highly complex system of interactions that go far, wide and deep across the various layers to create a matrix that pins the highest points to the foundation and, the furthest points to the foundation. The only way to manage this level of diverse interaction and still be able to track ownership and calculate earnings is through a blockchain. And the very process of doing it this way takes a great deal of the hidden out of the economy so that there is a greater degree of transparency that people can not only learn from, but change their behaviors with.
What I find is that all of those people who claim to be or fighting for the "little guy" on Steem do not realize that everyone here has the chance to be a giant in a world where technology works for us because,
we own it.
Taraz
[ a Steem original ]