I was reading a post by @newageinv on stockprices over the last decade with Netflix being the best performer over that time. Yet:
While Netflix was the best performing stock of the decade with over 3,000% returns, bitcoin outperformed with over 13,000% percent!
@newageinv
This is an interesting comparison between the two, but not overly useful at this time, due to the small size of the market and general irrelevance of cryptocurrencies. But, that will change.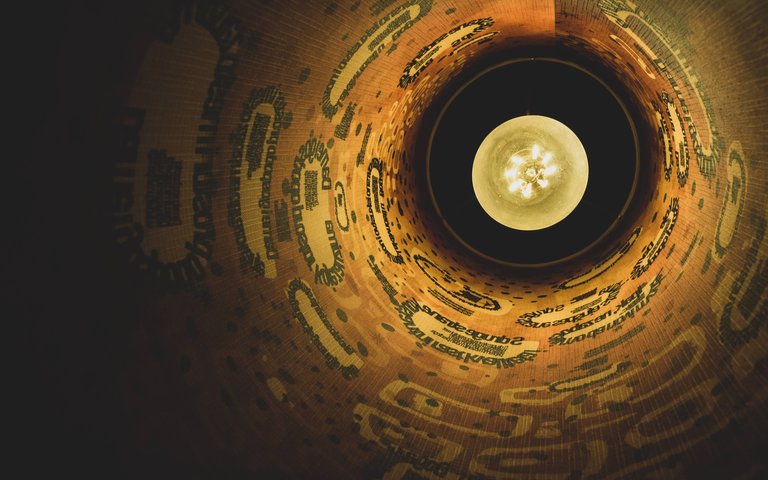 Looking at Netflix as the example here and what is mentioned in the post is that there is a lot of competition in that space and it is mounting, HBO is there, Apple and Disney have entered and now people are making some decisions. For example, I have a HBO and a Netflix subscription, but since Disney has forced the removal of its titles from Netflix, I have to consider if it is worth keeping or should I get a Disney subscription as well. While SaaS models are great for software, once entertainment starts to use them and then compete and splinter the content range, they are going to run into a problem.
SaaS software models for business for example cater to specific needs of an organization, accounting, graphics, business analytics etc, and these do not vary a great deal quickly. Companies invest into an ERP or accounting software long-term with relatively low churn due to the initial outlay required. There is also a narrow set of needs that have a high degree of overlap across industries.
But entertainment is different as it caters for much more dynamic and varied tastes, and with the preferences driven by global social media movements, choices are made on case by case basis. If we think about going to the cinemas, as far as I and I assume most are concerned, the decision on what to see is driven by genre, who is in it, influenced by direct but - no one cares which studio produced it. I have never heard anyone say something like, "I don't watch Metro Goldwyn Mayer films".
Once they start only delivering in such a narrow set, they open themselves up to not having enough of what people want to watch, often enough. This makes people pick and choose and forces compromise, something that consumers do not want to do in their entertainment. This will then force a pricing war as companies will drop subscription costs to attract viewers and essentially, they might all end up at back where they were, but people will hold more subscriptions. Of course, they may convince the buyer to pay for all services significantly.
Now, blockchain and cryptocurrency offer a solution to this that the studios will not like through true on-demand entertainment through micropay systems, so that a viewer can get anything from anywhere and pay-per-view. Studios will not like this as they would prefer to take the Netflix route and lock users into a package.
In many ways this package is like rolling high-risk debtors into the good for investors, if you want one, you have to buy the other. For every Game of Thrones, there are 10 pieces of crap shows that won't last two seasons. On a pay-per-view system, they will have to actually compete oncontent, not the package of content.
But, that isn't really want I wanted to think about here as while Netflix was the best performing stock, once that competition arrives, what happens?
The pace of economic growth will always limit the growth of an individual company in the long term so while the stars of the last decade continue to be highly regarding today, it will be unlikely that they will lead the next ten years.
That is from the post also and an interesting thing to consider. What is the market size for Netflix, how many subscribers can it effectively capture and how much are they willing to pay going forward? There is a ceiling on every business due to the market if a monopoly, and market forces will ensure that there are hopefully no monopolies, meaning that the ceiling for any individual company has to be lower than the entire market. Meaning, there should never be a time in the world where a company has 100% of the market.
But, when we talk about cryptocurrencies things get a little conceptually murky for me. While we talk about projects like Steem, EOS, Ethereum or Bitcoin - are they projects at all? I don't think so, I think they are protocols - like the internet and what they enable is like the internet, the space for development of projects. Projects on Steem might be @threespeak or @steemhunt for example and they will compete in the market place of products and services and can offer various types of models to their users, like SaaS. But, Steem itself doesn't operate in this manner.
Bitcoin is much the same as it is a currency, not a company. Apple, Disney and Netflix can all integrate it in as a payment system without it affecting their competition with each other, as they will still have to compete on range of content. This is interesting, no?
Because crypto currencies like Bitcoin and Steem are content and business model agnostic, as long as they start getting adopted, it doesn't matter what happens with the businesses that use them. If we take the example of those three companies above competing for viewership, if Netflix is pushed out of the market by Apple and Disney, that will mean that their viewers have jumped ship to one of the others - with very few likely getting off the entertainment wagon altogether.
This means that rather than 100% of the market being split in three parts, it gets split in two - but the 100% is still intact. And, the payment options don't care if there are one, two or twenty businesses - as long as there are transactions.
This is even more interesting once we look into the Internet of Things and interoperability across blockchains and the like and this is why I am bullish on Steem the blockchain as a protocol, not just a project. Of course, we need the projects, we need the businesses, we need users at all levels - but at some point the critical mass is reached where crypto is widely accepted and then tailored for usecases.
What they will do is underpin the entire economic and transactional framework of the internet itself as a delivery system of value to endusers, no matter what their use case may be. I am not sure if people understand the gravity and magnitude of what is to come in the crypto scene once adoption starts to take place, but the potential is absolutely massive and much larger than any single company or currency as the marketplace is the absolute maximum it can be by design, meaning it can include everyone.
Interesting times ahead.
Taraz
[ a Steem original ]

Posted via Steemleo