The coming SteemDAO has the potential to be a game changer for the community if what gets developed through there adds value, brings in people, streamlines process, simplifies account management and creates applications that offer an attractive and compelling usecase.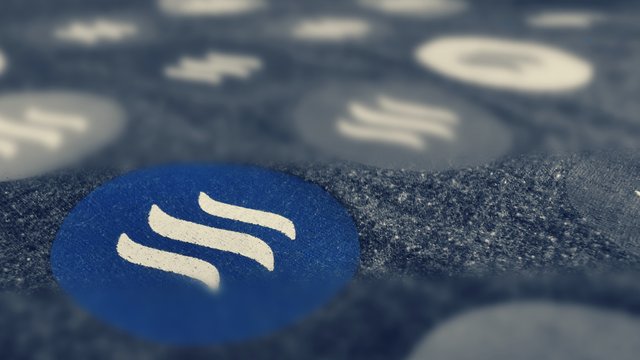 For those that do not know and have been living under a rock, the SteemDAO is a fund that takes 10% of the inflation pool and directs it towards community suggested and voted initiatives that support the Steem ecosystem. Through this mechanism there is a lot of uncertainty of what it could empower, but we know we need development, which is great as they are the conditions of innovation.
This fund is quite unique in many ways but of course 10% of the pool while it sounds a lot, isn't that much after all - at current prices. The pool delivers about 26 million Steem into the supply over the next year which will from tomorrow, include 2.6 million for the SteemDAO. At current prices, that is around 500,000 dollars' worth earmarked for Steem development in the next 12 months.
At current prices.
However, if prices change, the value of the DAO is directly affected. If prices half, there will be 250,000 worth, if they double, it will go to a million in the fund for development. What happens if @acidyo's predictions start to be realized where prices increase dramatically?
Well going on the Steem ATH of 8 dollars, that 2.6 million Steem would be worth around 20 million dollars and that could all be utilized for development purposes of various kinds. That is a nice little pool to attract both suggestions and developers to produce them.
What I am hoping is that to begin with there will be a push to build the low-hanging fruit such as signup processes, account management and tools for building the communities outward. After that, I am hoping that some UI development takes place and most importantly, analytics and gamified account feedback is built into modular plugins that can be implemented by the front ends.
While these things take place, if they start to bring value, attention and stickiness of usage to the ecosystem, the interest and demand should push prices higher, adding more developmental funds into the mix. In time, rather than just building for Steem itself, it becomes a pool of resources to massively power development of all kinds and possibly some very important applications and innovations to make Steem the go to place for Web 3.0 empowerment through ownership of data and experience.
The SteemDAO is going to be the most interesting thing to watch after the dust of the Economic Improvement Proposal comes to rest and people get accustomed to a new normal on #newsteem. As prices increase and the institutional investors start looking for places that have real products and services as well as a market in demand for them, Steem has a very high possibility of absorbing a great deal of investment attention.
Remember though, Steem is the protocol layer and the investments aren't only going to be into the protocol and Steem itself. Rather, it is going to be looking at all of the businesses and community supported opportunities that are built above the protocol in the same way that people invested into Amazon, Ebay and Google - not into the "internet".
Steem is the electricity that powers it all, it is the gateway to Web 3.0 and the SteemDAO can be the development toolkit used to build it. Be prepared.
Taraz
[ a Steem original ]