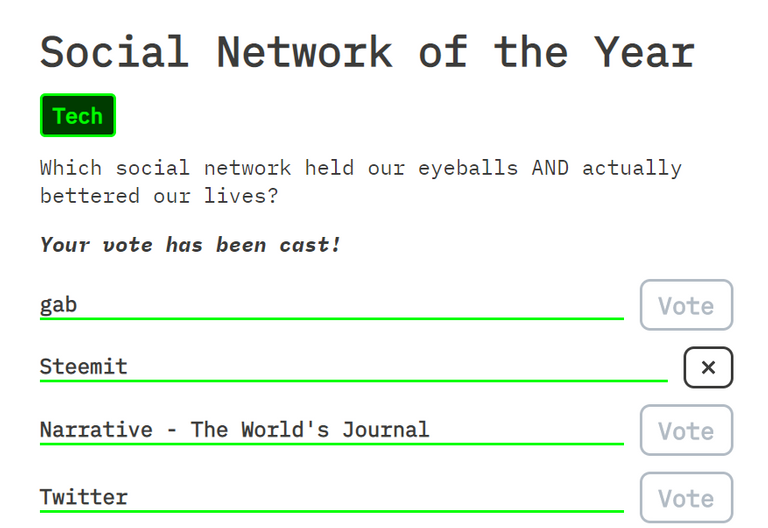 For those of you who have not yet taken part in the voting and would like to get a little more attention on Steem, please take the time to add your voice to the Hacker Noon Social Network of the Year awards that they are running. It takes less than 10 seconds to do.
While Steemit.com has held the first position most of the time, with 10 days left Gab has taken the lead and that is just silly.
For those who have some stake here, getting the word out is useful marketing and while it is unsure how many people will see the results, it only really takes the right people to pay attention. It won't take too many votes to take the lead as there are not many voters.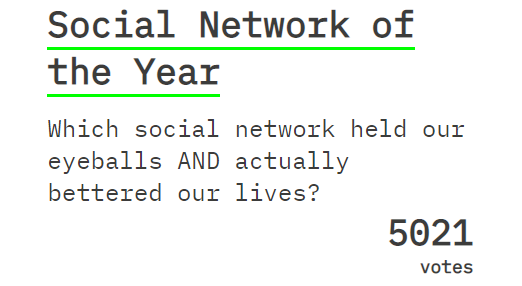 These kinds of things are not mainstream but often get cited in various mainstream publications and often the people who pay attention to them are already interested in tech, crypto, blockchain and the like so, are potentially easy onboards.
Go vote.
Taraz
[ a Steem original ]