While I participate, I normally don't share these voting lists but I think now is a great time to garner any good publicity possible for Steem. While there is much more to Steem than Steemit, bringing people into any gateway is better than not.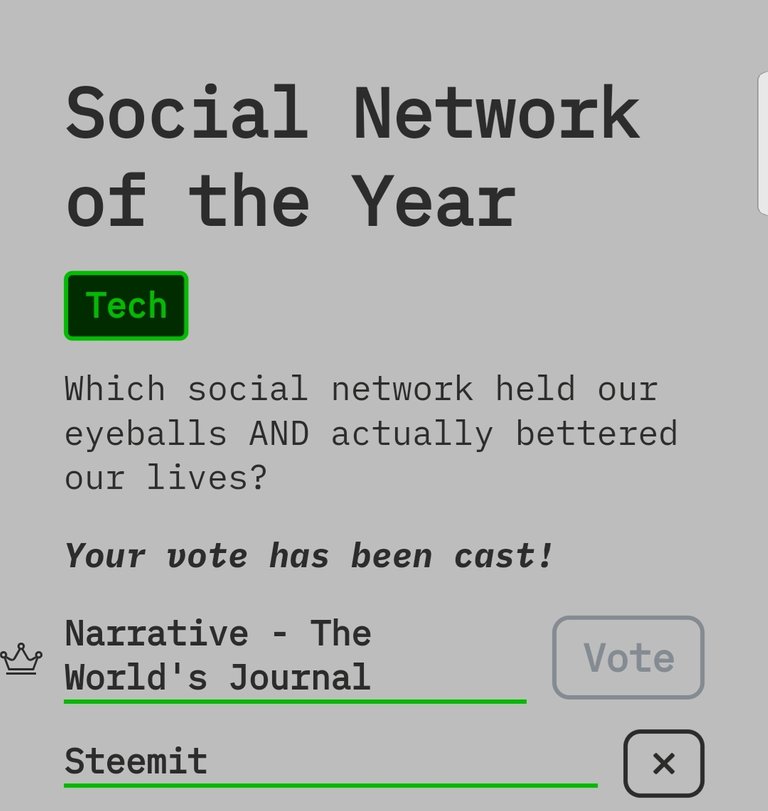 Hacker Noon is running a voting poll and it is about as simple as anything to do, so go and cast your vote here
As a community we should be able to get support for these kinds of things quite easily, but often we don't know about them. Remember, we are able to spread the word fast here if we choose.
While it is very hard to know what the net effect of these are, it is such an easy way to get involved with promotion that it is a no-brainer move to participate. While it might not onboard the masses, one never knows if one of the people who does get onboarded through one of these is the person who will create something that does onboard them.
Go vote.
Taraz
[ a Steem original ]
(easy to do still needs doing)