Hi Everyone,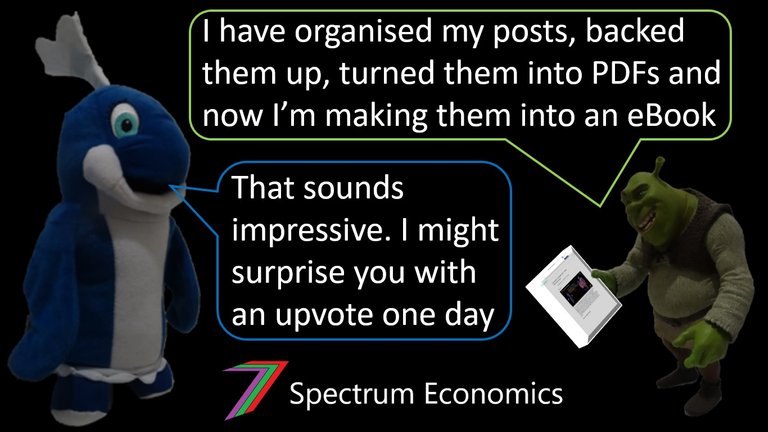 In today's post, I would like to talk about organising posts and content. I have been on Steem for over 2 years. I have almost 400 posts. Many of these posts can be considered evergreen as the content remains relevant even years later. Many of these posts are relevant to my current and upcoming posts. I often reference my older posts to add context to my present posts. However, finding these posts can be difficult in a very long list.
Even when I had far fewer posts, finding older posts was a problem. Therefore, around 15 months ago, I created two posts containing links to all of my previous posts. I refer to these posts as my 'Collection of Works' or 'library' posts. Around six months later, I created a third 'library' post. The three posts contain categories for my content. The categories I use in each post are as follows:
Cost Benefit Analysis
Economics Facts
Conference Papers
Economic Models
Economic Theory
Game Theory
Darkside Economics
Macroeconomics
Puzzles
Economics is everywhere
Memes
Steem Milestones
Getting to know me
Spectrum Economics Six-Week Challenge
Spectrum Economics Buying and Selling Game
Market Structure
Cruelty-free economics, veganism, and animal cruelty topics
Steem Economics
Spectrum Economics on holiday
Piecing Together My Work
---
I frequently update these posts with links to my more recent posts. I also occasionally create new categories for posts, when I feel they do not fit particularly well in the existing categories. Eventually, I will reshuffle my content again and create a fourth 'Collection of Works'. As the posts become longer, they become difficult to navigate. There is also a limit to the size of posts allowed to be published. I am not sure if this a user interface restriction or a Steem restriction.

I have also created a post to contain all the links to my previous Actifit reports and updates. I did not want to include my Actifit posts with my other content, as the nature of these posts are different and they would over load an existing 'Collection of Works' as I create an Actifit report once or twice a week. The Actifit 'Collection of Works' post contains an explanation of how I use my Actifit reports to update my followers on my most recent and upcoming work. Actifit reports can become very repetitive in a short time, including other updates brings more life to them. I would recommend that you use these posts to contain other information so as to make them a little more interesting.
Adding links to posts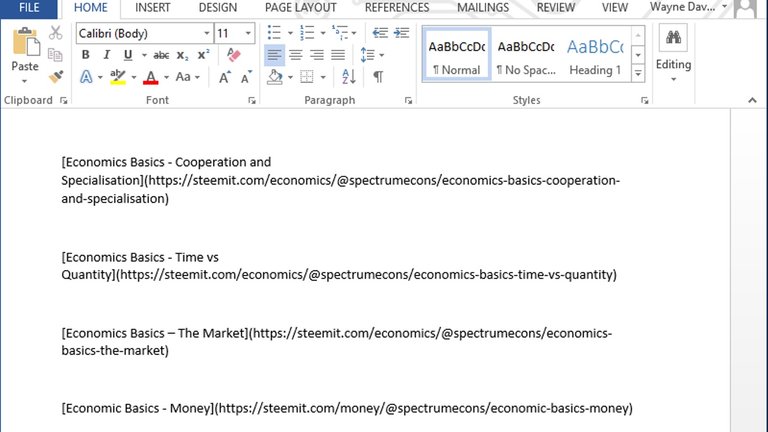 I also keep Microsoft Word copies of my 'library' posts. This is useful as it helps me to find links to my older posts, which I can insert into my new posts. This saves time searching for the post and creating the link.
Backing up posts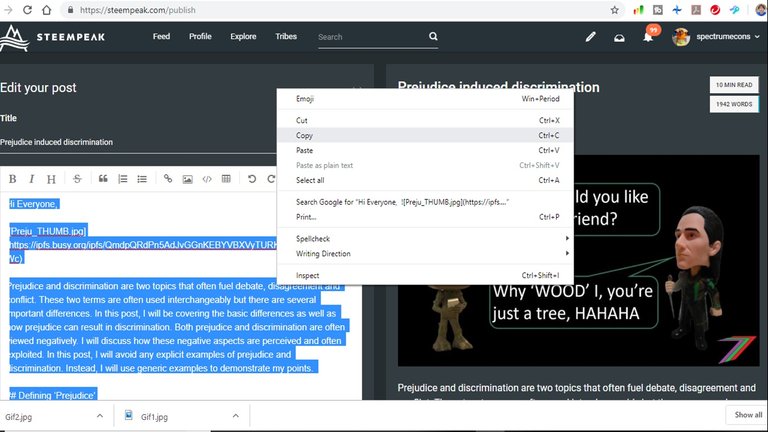 I would recommend making backups of all your finished posts. I write my posts in Microsoft Word. I directly copy the text to the submit/publish/editor page of a Steem User Interface such as Busy, Steemit, SteemPeak, or Palnet. I then add pictures, photographs, and any necessary editing. Just before publishing, I copy the finished post back into Microsoft Word. If I need to make edits to the post later, I also copy the edited version of the post into Word as well. Making backups is good just in case something happens to the post during publishing.
It is also worth checking some of the older posts as sometimes pictures and photographs can disappear. I have found this to be the case with posts that have photographs with large file sizes. This problem can be solved by editing the posts and uploading the images again. Uploading the images to different user interfaces can make a difference as well. If the photographs still do not appear after editing, you can screenshot the photograph and save it in Microsoft Paint as a JPEG. This will greatly reduce the size of the file and the photograph should appear back in the post. This is more difficult with GIFs but there are software applications that can reduce the size of GIFs.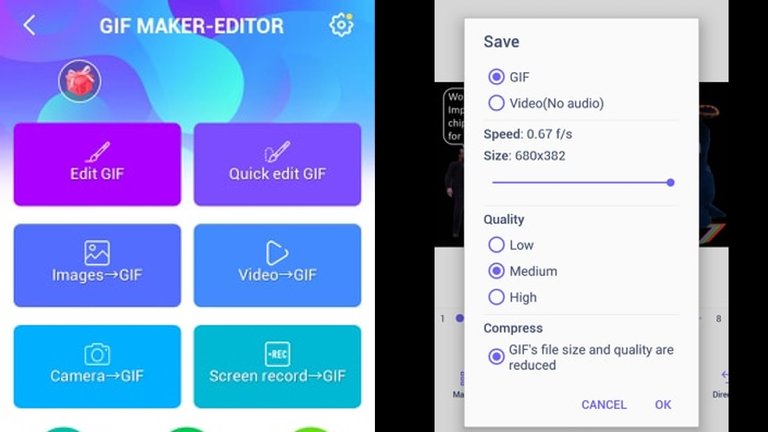 I mostly modify GIFs on my mobile phone using GIF MAKER-EDITOR. This application can make quite good quality GIFs that fit quite nicely into my posts. There are many other applications, I think there are webpages which you can upload your images/videos/GIFs to make or edit your GIFs. If you are using your mobile phone, I have found the easiest way to transfer content from my computer to mobile phone is by sending images through Facebook Messenger. There is a size restriction, which could be a problem for some large images or videos (25MB).
Backing up as PDF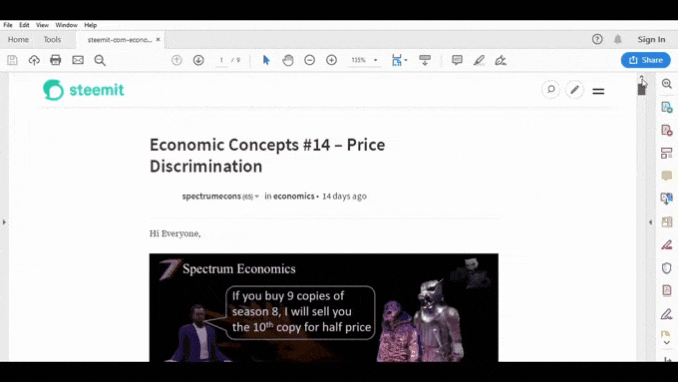 I like to back up my posts as portable document format (PDF) files. This is very easy to do with most of the user interfaces. I normally use Steemit or Palnet as I feel the conversion looks nicer in PDF. I think the fonts are too large using Busy and the pictures do not always appear when I use SteemPeak. I was unable to convert posts to PDF files on Steemit when the Cloudflare warning was displayed; also advertisements show up on the Steemit version. Palnet has been very good so far for creating PDF files of posts.
YouTube video links in posts do not appear in PDF format if the post contains just the standard YouTube link. All other links appear to work based on my experience so far. It should be possible to add the YouTube link to the PDF manually after creating the PDF.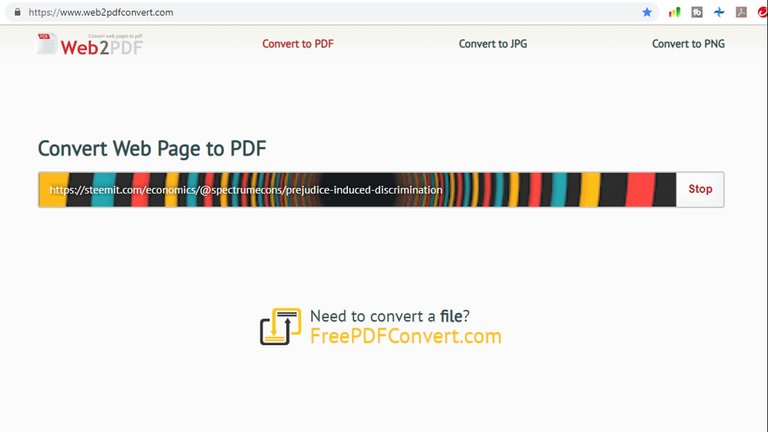 Several websites will convert webpages into PDF files. I use web2pdfconvert.com. It is very easy to use. Just paste the URL of post in the space provided on the webpage and click convert. A few seconds later you will be able download your post as a PDF file. The web2pdfconvert.com site also provides you with a choice of settings, which can change the look of your PDF file; For example, you can decrease the width of the margins.
After you download your PDF version of your post, you can convert it into another format such as Microsoft Word or combine it with other posts. I currently use pdf2doc.com to convert and combinepdf.com to combine my documents.
Why back up to PDF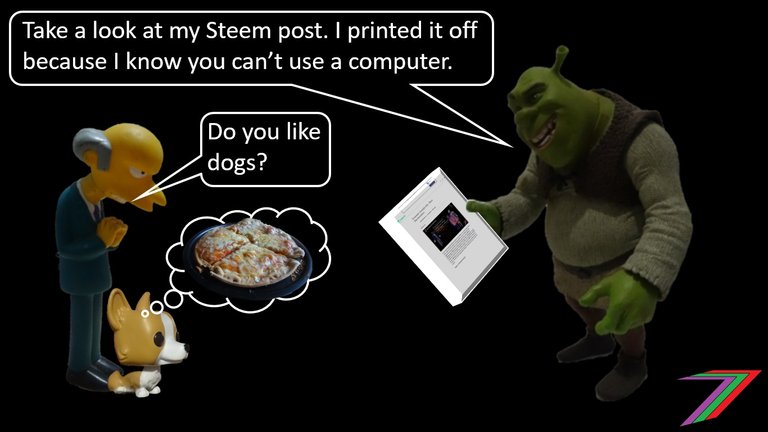 Creating backups in Microsoft Word is a good first step and it is easy to do but the posts do not look the same as your final online version. The pictures are just links and your post appears in Markdown format, which is not particularly appealing. The PDF version of your post looks just as it does online or even slightly different if you change the PDF settings. The PDF can also contain all the comments made on your post as well. The PDF can be formatted based on your preference and even converted into another format such as Microsoft Word. The 'Word' version would appear as it does on the internet and not in Markdown like your initial backup.
Organising your posts, keeping backups, and converting them to PDF files can be useful if you intend to publish your content elsewhere. For example, you may have a series of posts that you want to publish as an eBook.
More posts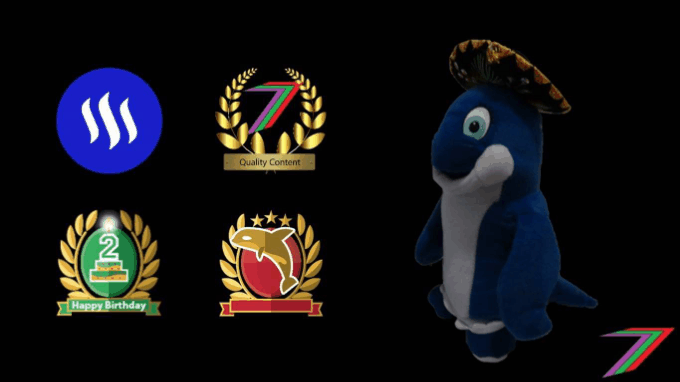 If you want to read any of my other posts, you can click on the links below. These links will lead you to posts containing my collection of works. These posts will be updated frequently.



New Economics Udemy Course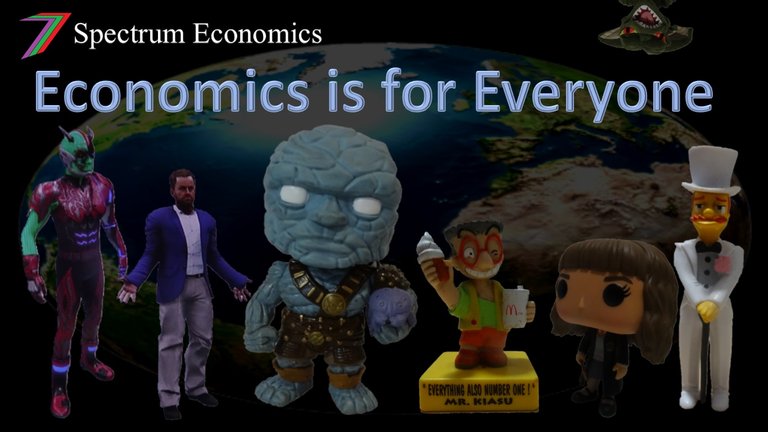 I have launched my first Udemy course 'Economics is for Everyone'. The course focuses on how economics affects everyday people, the decisions they make and how they interact with the world around them. The course contains 24 video lectures (about 4 hours of viewing), 64 multiple-choice questions (3 at the end of most lectures), 32 downloadable resources (presentation slides, additional notes and links to relevant Steem posts), and 2 scenario questions. The course is currently free-of-charge. Click the link above to access the course.
---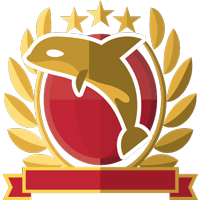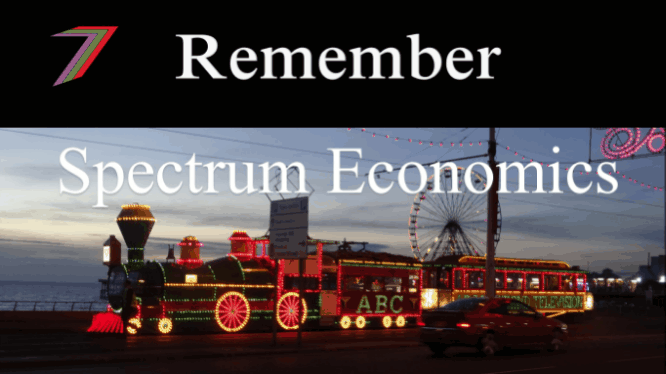 Steem - The Future of DApps