Hi Everyone,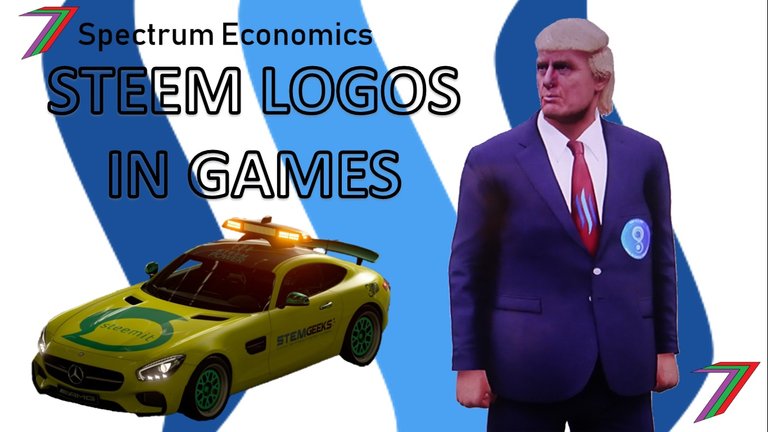 In my previous post, My Steem Cars, I explained how I created liveries with Steem logos using Grand Turismo Sport. I had so much fun creating these Steem liveries, I decided I would import Steem logos into another game I have. This time I used WWE 2K19 (PS4 version).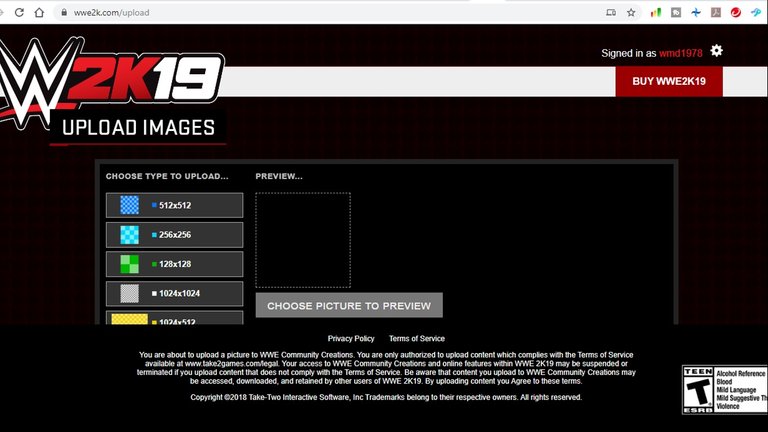 Note: WWE 2K19 required, it may also work with new WWE 2K20
Uploading images to WWE 2K19 was more straightforward than Gran Turismo and they allow much larger images. This time round I could upload the Steem Monsters logo. WWE 2K19 accepts PNG images; therefore, no conversions are required. To upload your image just go to WWE2K. To upload your images just drag and drop your image on the respective dimensions of your image. I recommend using '512×512' even if your image does fit particularly well into a square. I tried using the other dimensions; they do not appear available in character creation mode. It does not matter if your image appears distorted as you can stretch it back into shape when you create your character.
After you have uploaded your images, you need to download the images onto your PS4. Load your WWE 2K19 game. Go to 'Image Manager' in the community section and then download. You can then add your images to clothing on your character in the create mode. You can also add images to creation functions such as arenas and belts. I created A Steem World Arena as well as some championship belts. I present these a little later in this post.
WWE 2K19 also allows you to share all your creations to the WWE 2K19 online community. I shared the Steem Logo, the Steem World Arena and championship belts; I will share more creations in the coming weeks. The community can download and like your creations. This will give Steem a little bit more exposure to wrestling fans.
Free advertising through games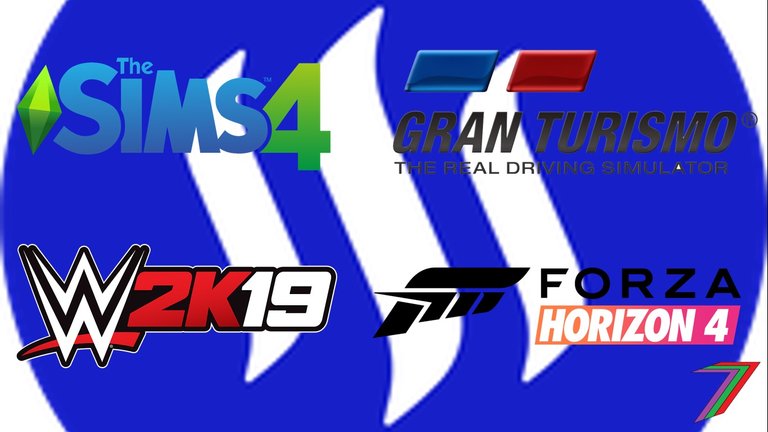 I enjoy playing computer/video/console games. Many other people do as well. As games have become more sophisticated, they allow for more customisation. This customisation sometimes enables users to import their own images as I have done with WWE 2K19 and Gran Turismo Sport. If you play games that have options to import images, I would recommend that you add a Steem related image to one or more of your created content. It may not seem like much but there is a chance your image will stick in somebodies head. That person might just show up on Steem and create an account or even invest.
My WWE 2K19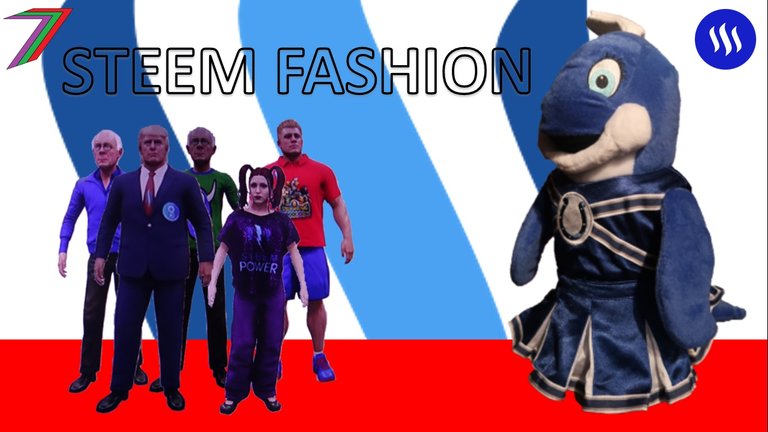 Ok, now it's time for me to share some of Steem creations from WWE 2K19. I have focused mostly on character clothing.
Steem Monsters Polo and Actifit Sports Wear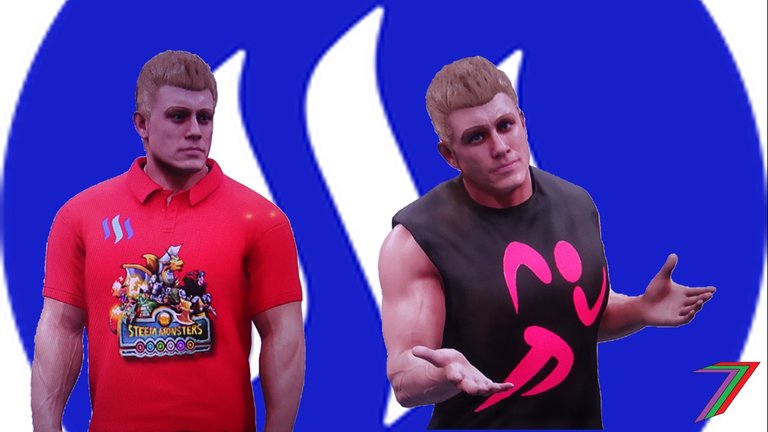 Steem T-shirt and SteemAce Black Shirt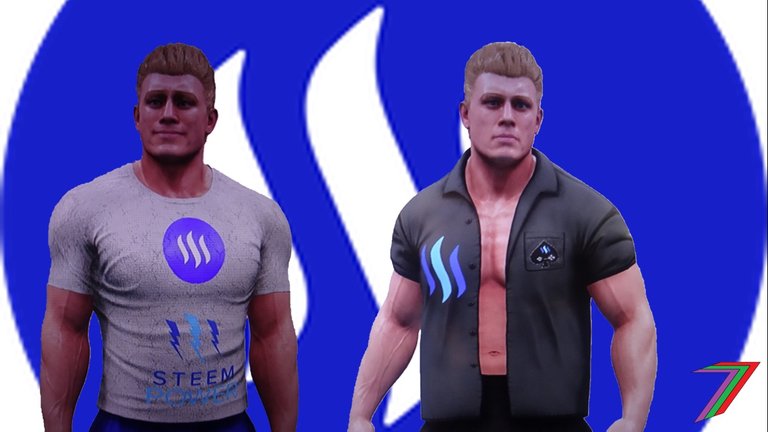 Steem Power Singlet and Steem Monsters Hoody
Tribes Sleeveless Shirt and Steem(it) Rewards Pool V-Neck Singlet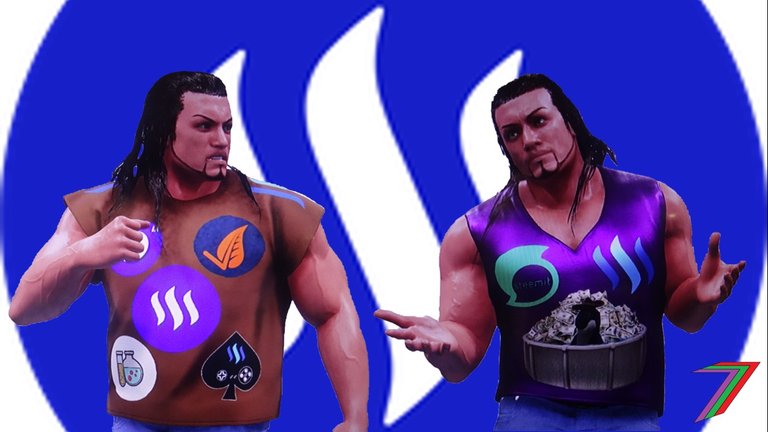 Politician Gear – Drama Bernie and Palnet Trump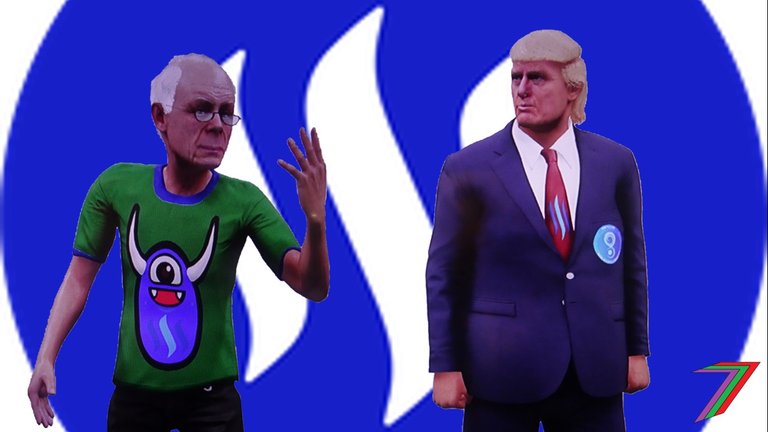 Ladies Wear and Steem Cap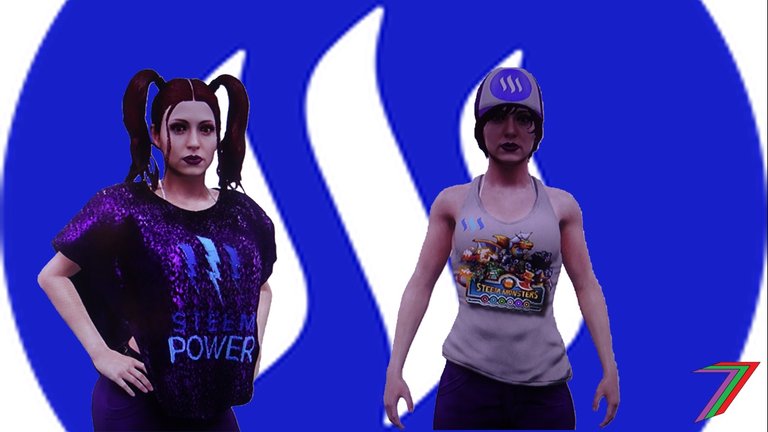 Men's Full Body Shots (1)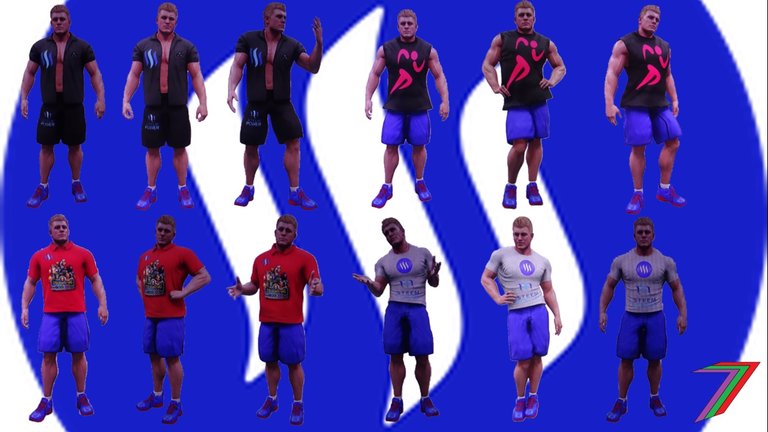 Men's Full Body Shots (2)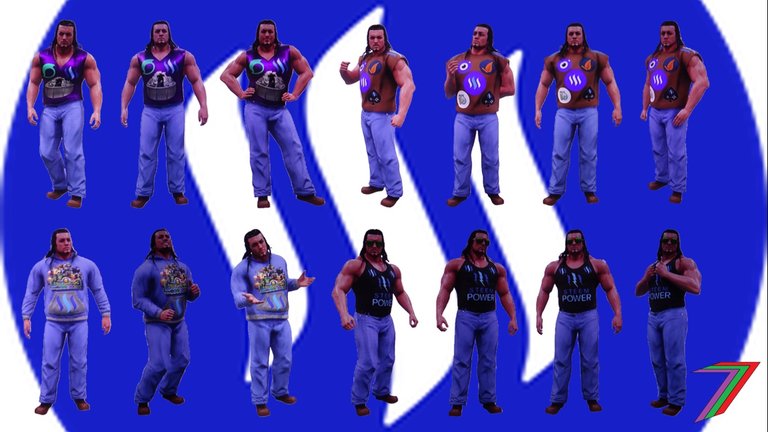 Women's Full Body Shots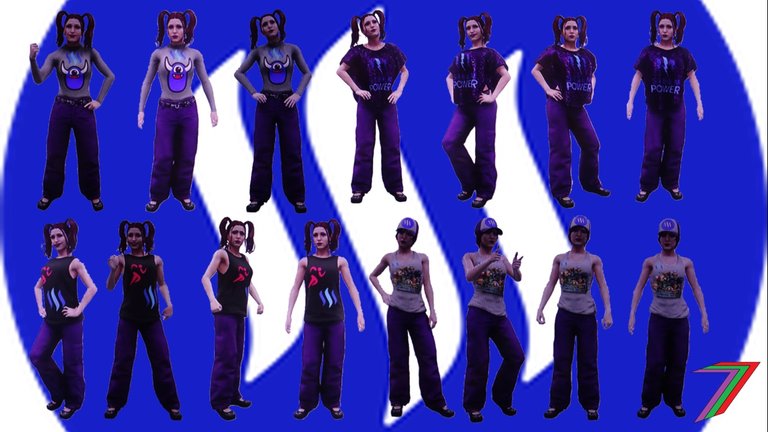 Steem World Arena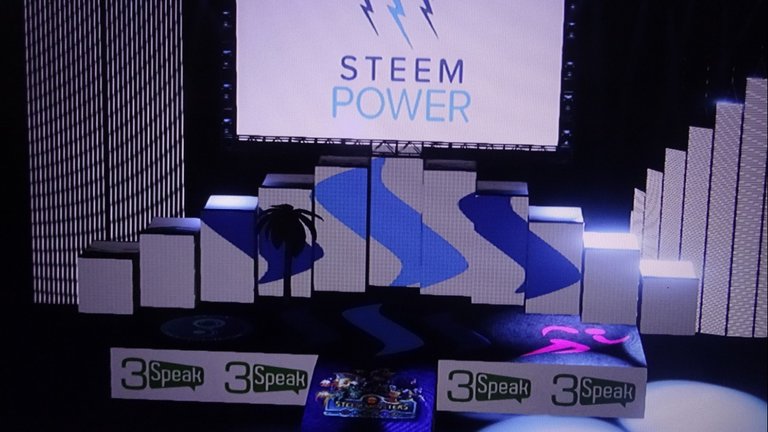 Characters and clothes are just one aspect of creation on WWE 2K19. You can create championship belts, money in the bank briefcases, wrestling movies, entrances, winning celebrations, TV Shows, and Arenas. I have created my own Steem Arena and I have shared this to the WWE 2K community. The picture above contains the entrance stage, screen and top of ramp and the picture below contains the ring area with the entrance stage and ramp in the background.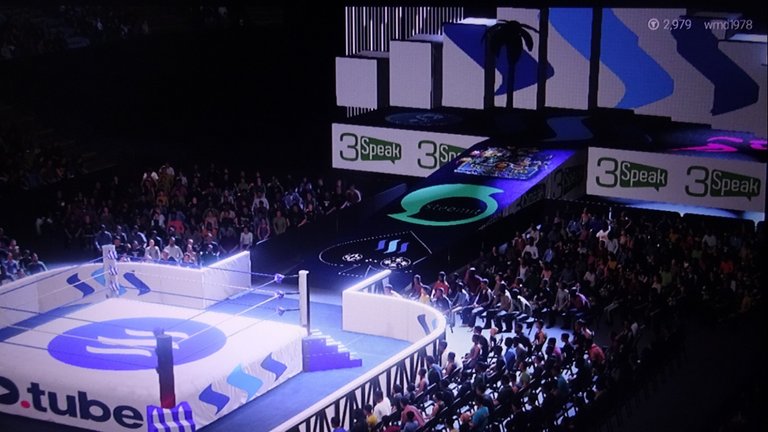 The created arena can be used to create a Steem Wrestling Show. You can play online against people with this arena using your Steem attired wrestler. You can even put your own wrestling designed outfits on existing wrestlers. WWE 2K19 has many options for people who like to add their own personal touch to a game.
Steem Championship Belts and Money in the Banks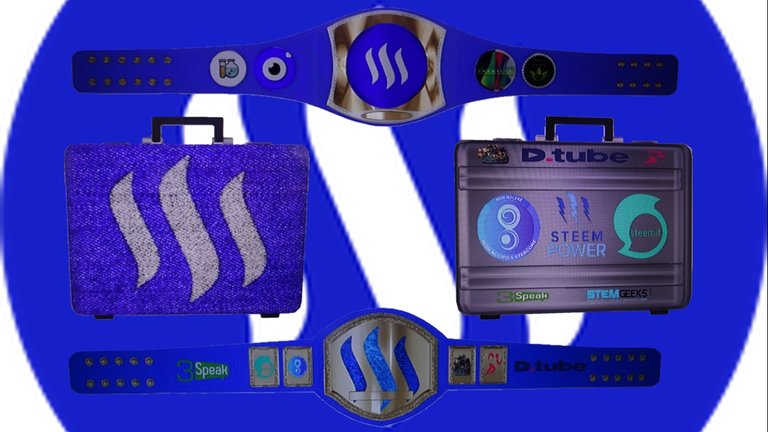 Initially, I wasn't going to create a belt but after taking a look at the creation mode, I couldn't resist. I created two belts. For one belt, I used the Steem and tribe coins with logos and for the other belt, I used Steem and DApp logos. The creation mode offered several different shaped plates and straps. This has helped me create different looks for the two belts even though there is some overlap of content. Since I made the belts, I thought I might as well make 'Money in the Bank' Briefcases. The creation mode for these was even easier to use. I created one very basic denim case with just the Steem logo and another case with many different logos from DApps and tribes.
Videos
One more thing you can do with WWE 2K19 is create videos. The video can be used to show several of your creations. I created a very simple video showing off my Steem World Arena and Steem Championship belt. In the video, the rock holds the title and has a simple message for all potential investors. See GIF above.
Further use of characters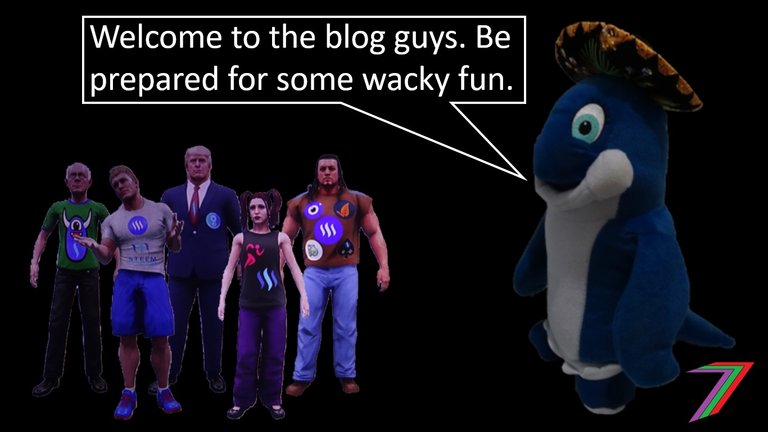 I have turned my WWE 2K19 Steem creations into PNG images. If you follow my blogs, you will know that I use many PNG images in most of my posts. I will most likely use several of these creations in future posts to aid in my explanation of a topic. I can imagine a Donald Trump with a Steem tie and Palnet jacket will come in handy when I want to explain a complex economics topic.
Update on Gran Turismo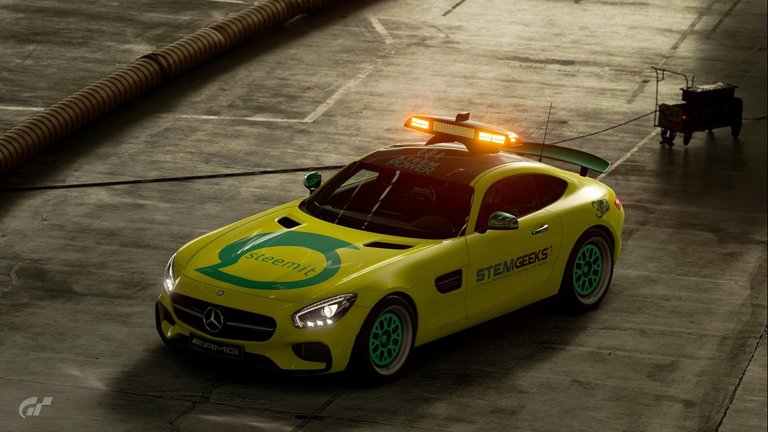 I think all the logos I uploaded to Gran Turismo Sport are available to the community if you want to use them. The liveries should also be available. I have not uploaded many of the photographs but I have shared them in the previous post. I have owned the Gran Turismo Sport game for about a month but at the moment, I play at least 20 minutes a day. The game rewards usage/mileage with a car each day, which is pretty cool. Many of the cars, which I have added images too, were obtained free. Below is just a quick snapshot of my current stats from the game.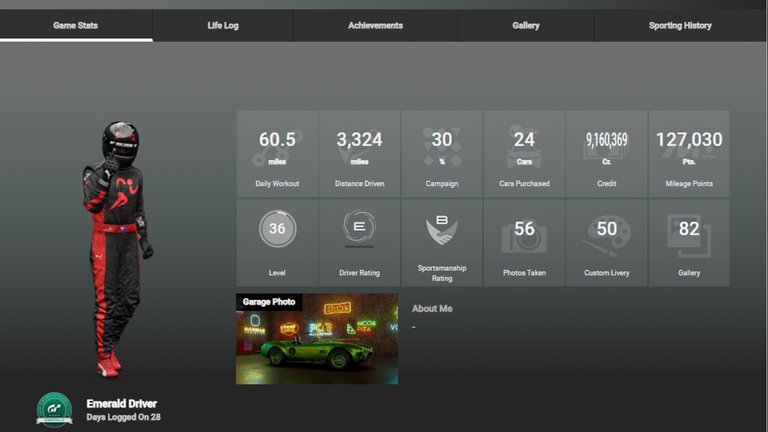 Wrap Up
---
I hope you enjoyed my Steem related WWE outfits, arena, and belts. I didn't initially intend to create another game related post but after the previous post I felt in the mood. Out of all the games I own, WWE 2K19 has the best functions for creating characters and customising the environment. If you own a game that allows customisation of characters or other elements, I strongly recommend that you give it a go; it is a lot of fun. You could also be helping create awareness of Steem in the process.
More posts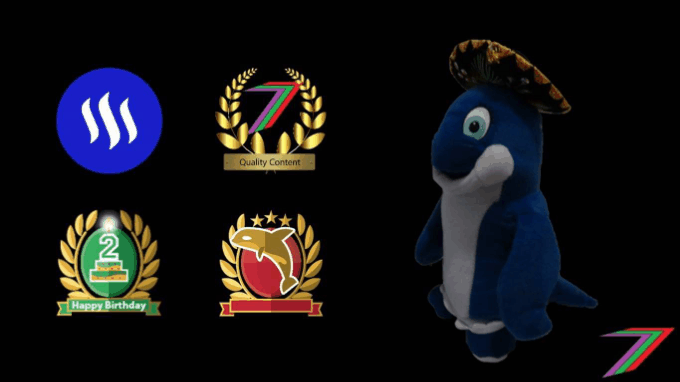 If you want to read any of my other posts, you can click on the links below. These links will lead you to posts containing my collection of works. These posts will be updated frequently.



New Economics Udemy Course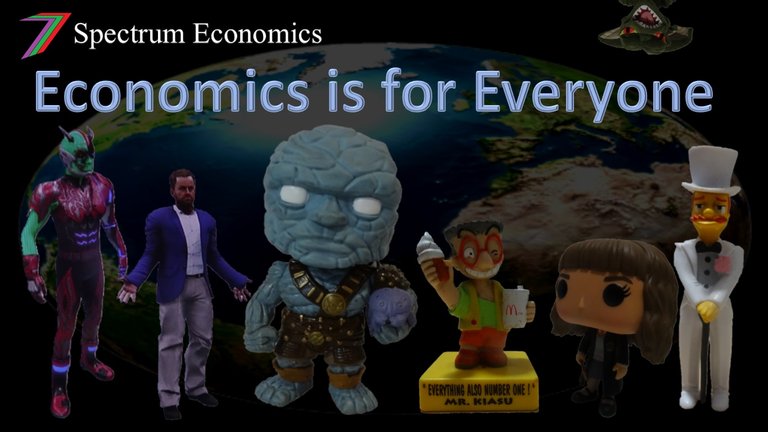 I have launched my first Udemy course 'Economics is for Everyone'. The course focuses on how economics affects everyday people, the decisions they make and how they interact with the world around them. The course contains 24 video lectures (about 4 hours of viewing), 64 multiple-choice questions (3 at the end of most lectures), 32 downloadable resources (presentation slides, additional notes and links to relevant Steem posts), and 2 scenario questions. The course is currently free-of-charge. Click the link above to access the course.
---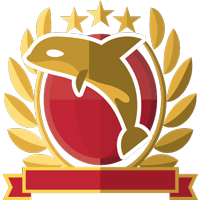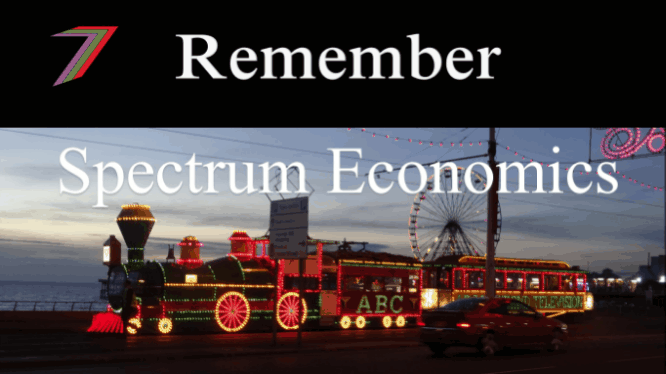 Steem - The Future of DApps