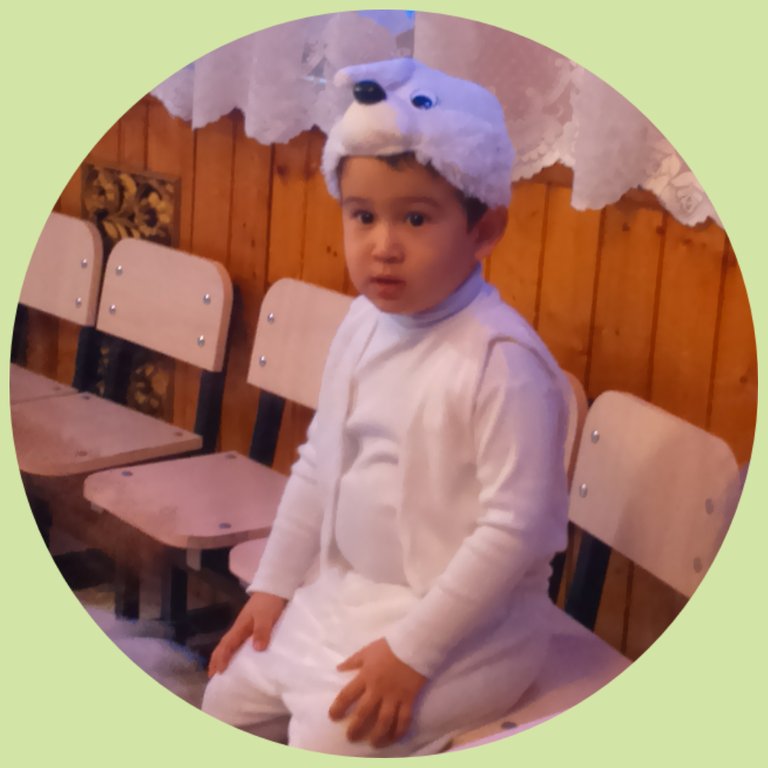 Hello dear friends!
Today my son had the first New Year's party in kindergarten. I could not attend, they didn't let go of work, it happens. But I really wanted to see how he would spend his vacation with other children. I asked my wife to shoot the holiday, on a video camera, so that in the evening after work I could watch the holidays and listen to my son's comments. I like. Therefore, after watching the video, I wanted to make a couple of gifs and make a small review on our favorite platformhttps://beta.steemit.com/ , to perpetuate this day. When my son grows up, I hope he appreciates.
The holiday began, my son got a hare costume. Of course I wanted him to be a bear, but let it be like a dad, a hare, in my first New Year's Eve morning I was also in a hare costume. So, before a long-awaited meeting with Santa Claus, all kinds of children amuse everyone games and prepared skits.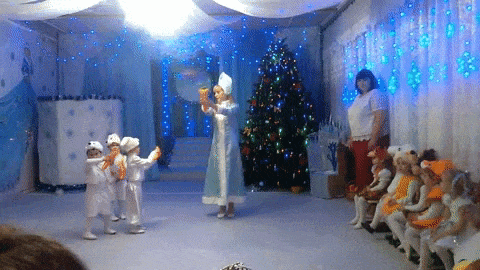 There was still a scene, playing snowballs with a snowman. The children did an excellent job, throwing snowballs only at the snowman and the snow maiden. To be honest, this game was long and loud.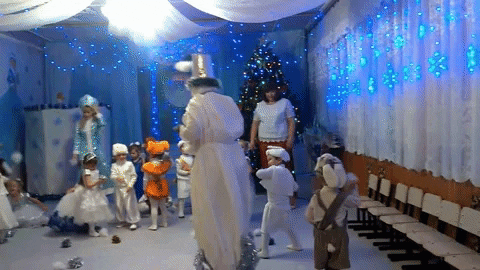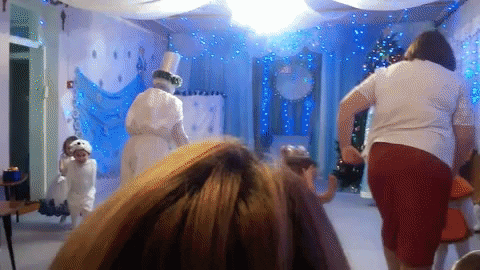 After interesting games, Santa Claus came to the children whom they had been waiting for so much. My son reminded me every day that Santa Claus would come to their kindergarten and bring gifts. how happy our children are. Most of all I remember the round dance with Santa Claus, under which the children sang a song in chorus. Of course, this is the merit of the educator who was in the role of the snow maiden. And the educator in the role of Santa Claus. There is still a nanny in the role of the snowman. And the replacement teacher in the red skirt. Thank you.
But of course, the long-awaited gift from Santa Claus.

All health and profit.
Come visit me @senattor