Being the number loving geek that I am, I tend to keep an eye on stats for steem related stuff.  As the 3rd quarter of the year has just finished, I thought I would share with you some of the charts I have been following.
These charts relate to traffic for July to Sept.  Growing a website's traffic requires work.  Anyone that has a website will know, build it and they will come, does not hold true in most cases.  An effort is required, inbound marketing is a necessity.  And of course, when it comes to a content site, good or bad SEO can have a major impact.
Steemit.com posts wrank high Google
Just before I share the charts, seems I mentioned SEO, I was doing a little research on Steemit.coms SEO.  It's really amazing the things that pop up.  Getting a page 1 ranking with Google is a great achievement.  Getting a post in the top 3 on page 1 is even more fantastic and hats off to all the steem users that have achieved this.  The majority of Steemit.coms traffic comes from Google searches.  They are content consumers looking for answers to questions.  The steem wallet holders only account for a small portion of steemits traffic.

organic traffic growth to steemit.com from Ubersuggest
So what sort of content from steem do you think could achieve a number 1 spot on Google?  Have a bit of fun with this, try some Google searches yourself.  If nothing comes to mind, why don't you google this -  what is masterbation - and where steemit ranks.
Anyway enough of the wanking, its time to take a look at the charts.  
Steemit.com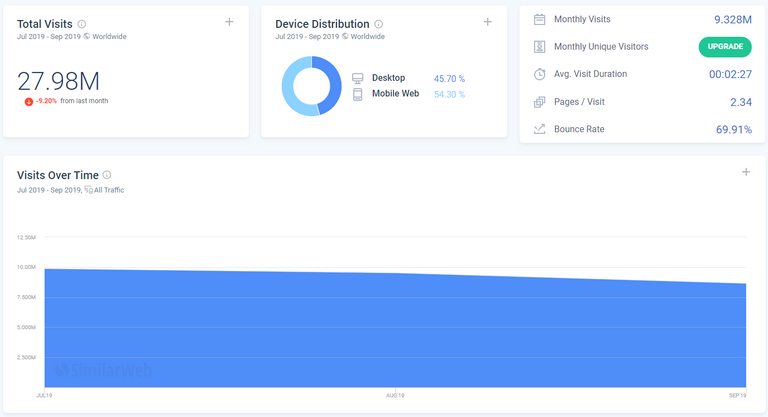 Signup.steemit.com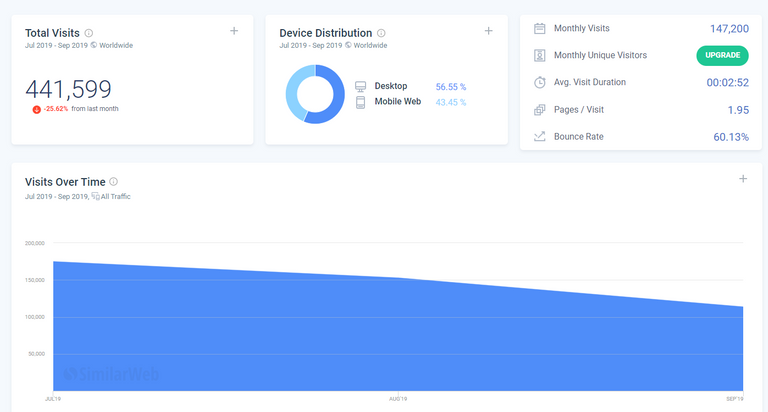 Steempeak.com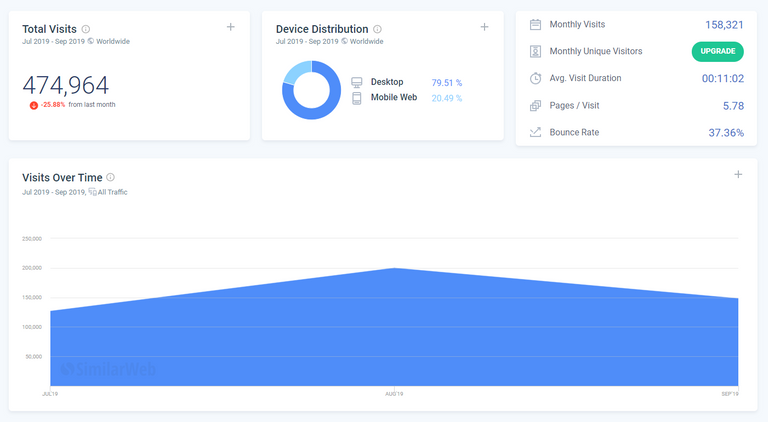 3Speak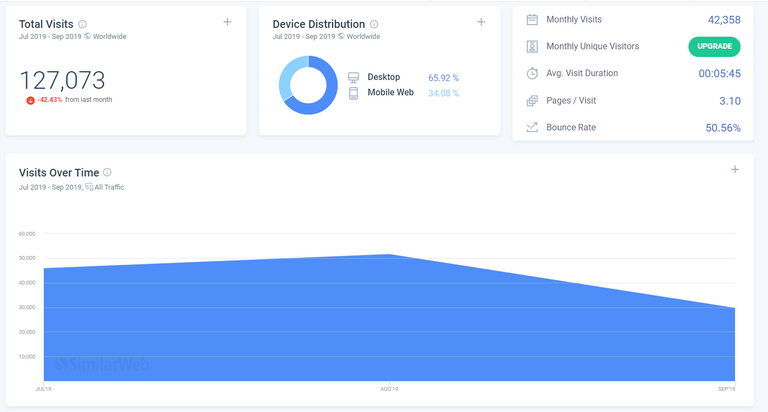 Palnet.io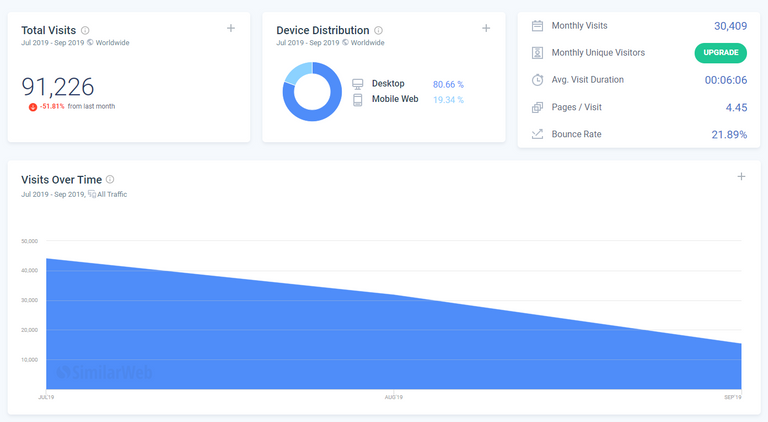 Steemleo.com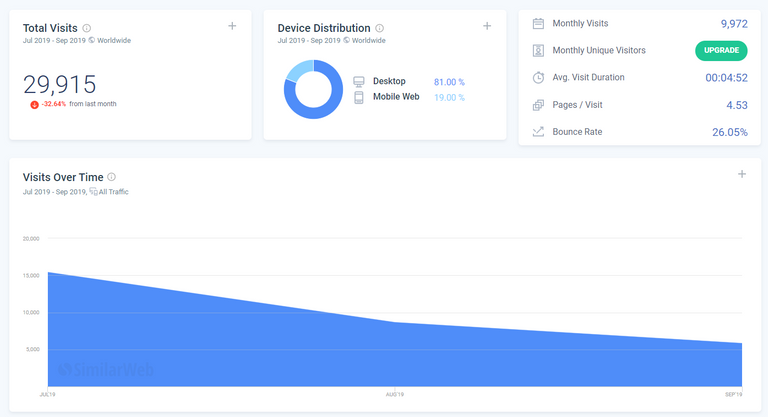 Stemgeeks.net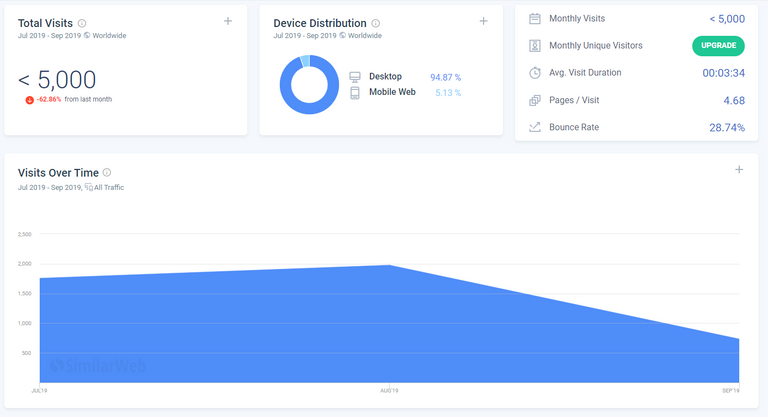 Dporn.co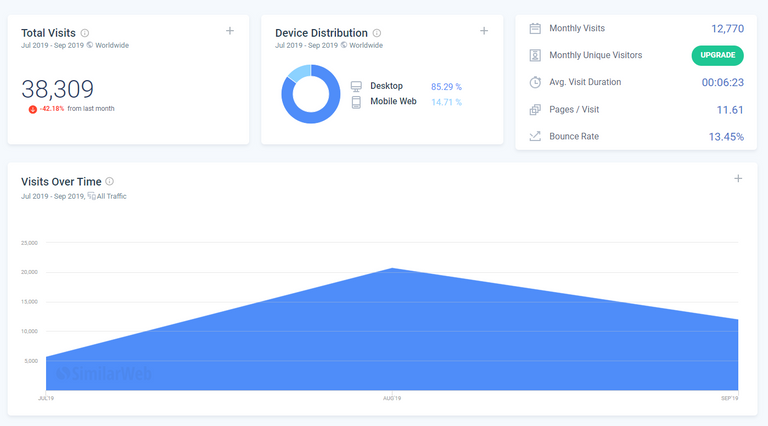 Sporttalksocial.com
Splintertalk.io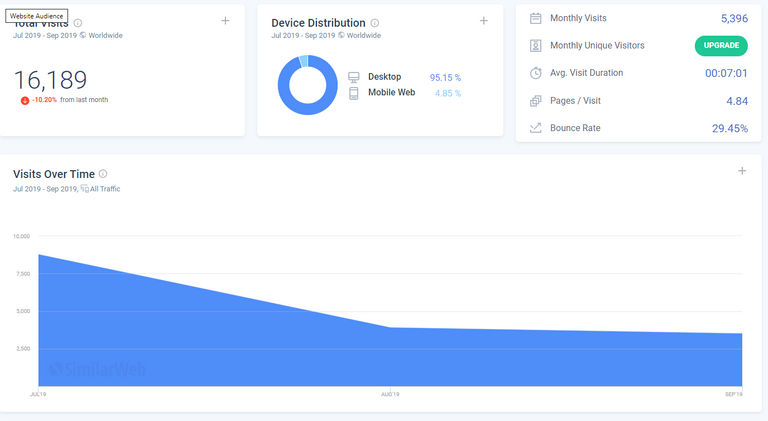 steemmonsters.com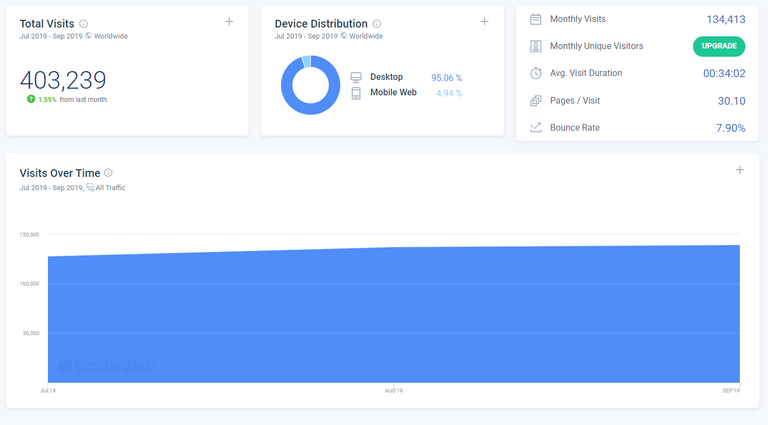 Charts were taken from Similarweb.com
Many of the charts share the same trend. Can you spot it?  Something happened in September.  I wonder what!  A few sites don't follow the trend such as Steemmonsters and Steemit.com.  Steemmonsters is not a content site, all the others are.  I think I know myself what happened  - so I am going to make a prediction.  October will see a further downturn on traffic to the content related sites.  it won't be so drastic for steemit.com, in fact, they might see an increase and so will steemmonsters.