Social networks, since the emergence of Facebook in 2003 have been taking a very important place within society, so much so that I could say that some professions or trades emerged from them. Digital Marketing, Youtubers, among others, to give some examples.
It has also allowed them (in this century of information) to make use of the data obtained from these social networks (Instagram, facebook, twitter to give examples) to know what the trends are and to take advantage of the market and even in the field of politics... in relation to the latter it is more than known the case of the use of the information to which Mark Zuckerberg has access through the accounts created in facebook... And this is centralization.
This means that since only a few people control what is shown on a given network, they can limit the topics or simply censor what is not in their interests (or those of their investors).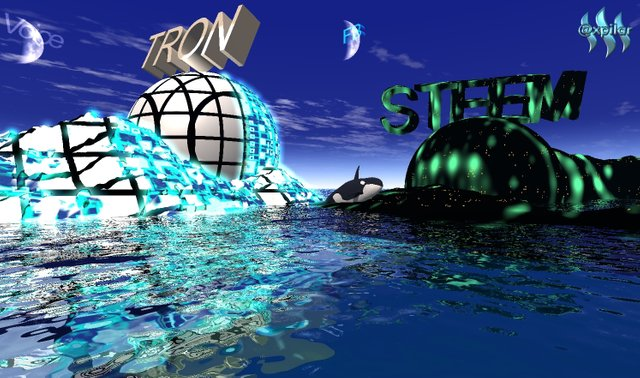 Image courtesy of @xpilarSource
In 2009 Bitcoin was born and with it the first Blockchain... distributed, decentralized, scalable data book, FREEDOM to use it allowed a new digital, technological and financial era to start. It served as a basis for the creation of other blockchains with their respective crypto-currencies in order to free us a little bit from the yoke of the banks.
For example, the Steem Blockchain was created, I must emphasize its importance, and one of the things to emphasize is that it allows the creation of different decentralized applications, among many other things that this allows the reproduction of videos, games, and of course social networks to share content, with the emergence of Steemit in 2016 a new way of communicating was created, without censorship. This issue of censoring content is very easily enforceable in centralized networks, but, when there is decentralization, freedom of expression is really possible.
This platform in which we live, as a decentralized social network, opened the way for others that have emerged in recent years, some are still in the pipeline, others were created but did not make as much progress and have been left behind. But history makes it possible to evaluate what has happened and to correct mistakes so as not to make them again (at least in theory).
Among the benefits they have are the following:
Resistance to censorship.
Ownership of personal data.
Advertisements are non-existent or very few.
A particular model of monetizing your content, which does not depend on advertising but on the curatorship of other users.
Recently the BETA Phase of a new decentralized network has been launched, I'm talking about VOICE. Based on EOS. As announced in June of last year "only real people, and not robots, will be able to participate in the new social network. To do this they will implement a special authentication system." Source
The token for this new network is called Voice, and it cannot be bought or mined, but earned from the posts made and votes generated by other users on your post.
As I said before, it is in Beta Mode, that is, still in the testing phase and subject to change. But operational.
We have to hope what else it will offer us.
However, Facebook continues to be one of the networks that has more users today, far exceeding the amount that Steemit has. The reasons for this? it is curious that despite the benefits that have decentralized over it, people still make use of them and give away privileged information to a few.
It probably has to do with the fact that these large corporations (centralized) prefer to keep silent about this kind of information that favors decentralization...
Are we going to see the future of facebook in terms of number of users?
Will people's lack of knowledge about crypto-currencies keep them away from these networks?
Or do they simply prefer to upload a picture without content and that's it?
I leave these questions for discussion...
This publication was made as a result of the participation in the competition that allows @xpilation through their digital art creations. For more information Here

Versión en español.
Las redes sociales, desde el surgimiento de Facebook en el año 2003 han ido teniendo un lugar muy importante dentro de la sociedad, tanto que podría decir que surgieron algunas profesiones u oficios a partir de estas. Marketing Digital, Youtubers, entre otras, para dar algunos ejemplos.
También ha permitido(en este siglo de la información) que hagan uso de los datos obtenidos en estas redes sociales (Instagram, facebook, twitter para dar ejemplos) para saber cuales son las tendencias y sacar provecho del mercado e incluso en el campo de la política... en relación a esto último es más que conocido el caso del uso de la información a la que Mark Zuckerberg tiene acceso a través de las cuentas creadas en facebook... Y esto es centralización.
Esto mismo permite que como son unos pocos los que controlan lo que se muestra en una determinada red, pueden limitar los temas o sencillamente censurar lo que para sus intereses (o los de sus inversores)no les sea conveniente.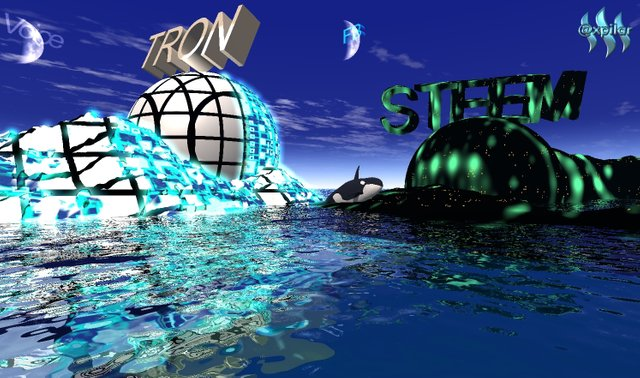 Image courtesy of @xpilarSource
En el año 2009 surge el Bitcoin y con el la primera Blockchain... libro de datos distribuido, descentralizada, escalable, la LIBERTAD de usarla permitió que se comenzara una nueva era digital, tecnológica, financiera. Sirvió de base para que se crearan otras blockchain con sus respectivas criptomonedas con la finalidad de liberarnos un poco del yugo de los bancos.
Surgió por ejemplo la Blockchain de Steem, debo destacar su importancia, y una de las cosas a resaltar es que permite la creación de distintas Aplicaciones descentralizadas, entre tantas cosas que permite esta la reproducción de vídeos, juegos, y por supuesto redes sociales para compartir contenido, con el surgimiento de Steemit en el 2016 se creó una nueva forma de comunicarnos, sin censura. Este tema de censurar contenido es muy fácilmente ejecutable en las redes centralizadas, pero, cuando hay descentralización la libertad de expresión es posible realmente.
Esta plataforma en la que hacemos vida, como red social descentralizada abrió el camino a otras que han ido surgiendo en el transcurso de estos últimos años, algunas están en proyecto aún, otras fueron creadas pero no lograron avanzar tanto y han quedado rezagadas. Pero la historia permite que se pueda evaluar lo que ha pasado y corregir los errores para no volverlos a cometer (Por lo menos en teoría).
Dentro de los beneficios que tienen están los siguientes:
Resistencia a la censura.
La propiedad de los datos personales.
Los anuncios publicitarios son inexistentes o muy pocos.
Un modelo particular de monetizar tu contenido, que no depende de publicidad sino de la curaduría de otros usuarios.
Recientemente ha sido lanzada la Fase BETA de una nueva red descentralizada, eles hablo de VOICE. Sustentada en EOS. Como fue anunciado en Junio del año pasado "solo personas reales, y no robots, podrán participar de la nueva red social. Para hacer esto implementarán un sistema especial de autenticación."Fuente
El token de esta nueva red se llama Voice, y no podrá ser comprado ni minado, sino ganado a partir de las publicaciones realizadas y lo votos que generen otros usuarios en tu publicación.
Como lo dije anteriormente, está en Modo Beta, es decir, aún en fase de prueba y sujeta a cambios. Pero operativa.
Nos toca esperar que otras cosas nos ofrecerá.
Sin embargo, Facebook sigue siendo una de las redes que más usuarios tiene actualmente, superando por mucho la cantidad que tiene Steemit. ¿Las razones de esto? es curioso que a pesar de los beneficios que tienen las descentralizadas por sobre esta, las personas aún sigan haciendo uso de ellas y regalando información privilegiada a unos pocos.
Probablemente tenga relación con el hecho de que estas grandes corporaciones(centralizadas) prefieran mantener en silencio este tipo de información que favorece a la descentralización...
¿Está en Veremos el futuro de facebook en cuanto a cantidad de usuarios?
¿El desconocimiento de las personas en relación a criptomonedas las mantendrá al margen de estas redes?
¿O es que prefieren sencillamente subir una foto sin contenido y ya?
Dejo estas interrogantes para la discusión...

Esta publicación fue realizada como resultado de la participación en la competencia que permite @xpilar a través de sus creaciones de arte digital. Para mayor información Aquí
Note: Los emojis utilizados son de la aplicación Bitmoji.
Los invito a visitar Project.hope y conocer los beneficios de este proyecto para todos aquellos interesados en crecer mientras ayudan a otros a crecer.