I know that this is going to be deemed a "low effort" post but I thought that some folks might find it helpful. Especially since so many folks use acronyms in their posts and assume that the reader knows what it means without including the actual meaning along with the acronym.
All that said please feel free to reward this post with an equally low effort click...or not.
I am only including the acronyms themselves, the literal translation and links for further reading where the reader can learn more about the individual acronyms.
As a side note: Many of these acronyms are not specific to the Steem blockchain.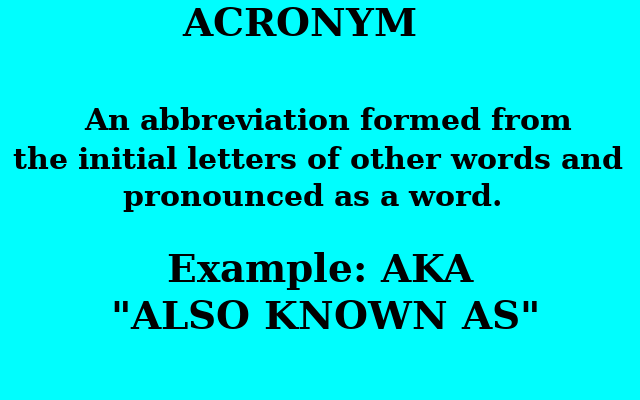 The meaning of the word acronym.
Commonly Used Acronyms On:
The Steem Blockchain.

Acronyms:
DAO
DAPP
DPOS
EIP
FUD
KYC
NFT
POB
POS
POW
SMT
TL;DR

Thanks for reading!
Know of more acronyms that should be added?
Please put them in the comments!