2 years ago, I successfully got my account created on Steem. Bitcoin just hit a new all-time high of almost $20k and Ethereum was at $720. We were in the middle of a massive alt-cycle, several coins in my portfolio were making insane returns. Everything was awesome.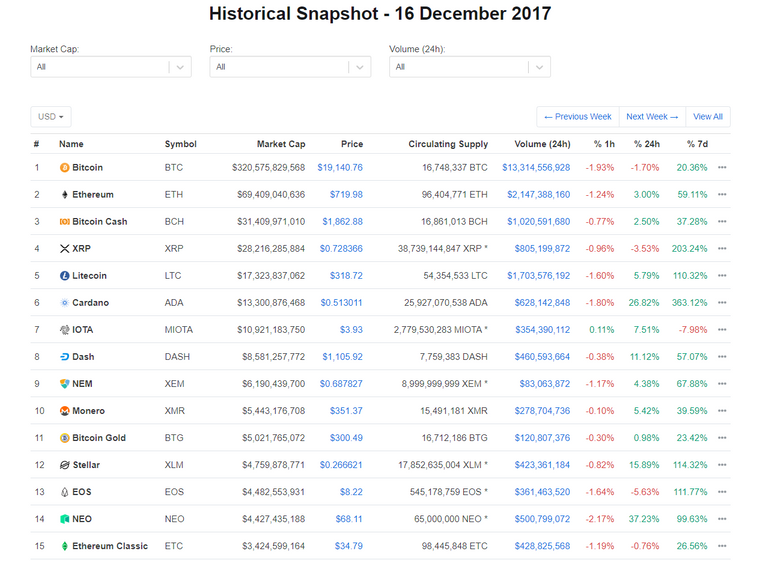 Source
STEEM was at $2.31 with a market cap of $569m, it was ranked at 37 just after Binance coin. Ain't too shabby. Of course I was told that during the glorious days in late 2016, STEEM was among the top 10 coins in terms of market cap.

Source
Fast forward 2 years, STEEM is now $0.13 with a market cap of $47m ranking 82nd. If you just look at price alone, the past 2 years seemed like a disaster. STEEM price lost 94% of its value and the market cap shrunk by 91.7%. An absolute disaster. But why am I still here?

Source
---
A Resilient Platform
Despite the price movement over the past 2 years, Steem is still the undisputed leader in blockchain-based content platforms. Recently, I read about the shutting down of a similar platform called Narrative and I asked myself can the same thing happen to Steem. I came to the conclusion that it is unlikely. Key reason is that Steem is much more decentralized and open-sourced as compared to a platform like Narrative.
Over the past 2 years, Steem had been through several hard-forks. Hard-forks are major updates to a blockchain. A successful hard-fork requires a huge deal of planning, coordination and consensus. Even with all the plans and tests, every hard-fork is an incredibly risky event and a lot is at stake. The fact that Steem is able to survive these many hard-forks, it is a remarkable feat displaying high level of technical capabilities within the core developers and the witnesses. It also showed how resilient Steem is as a platform.
Fit-for-Purpose and More
Even though Steem is one of the most used blockchains on Earth, there is still a large amount of unused capacity. Steem is built with the capacity to onboard the masses and it can do so without any further scaling.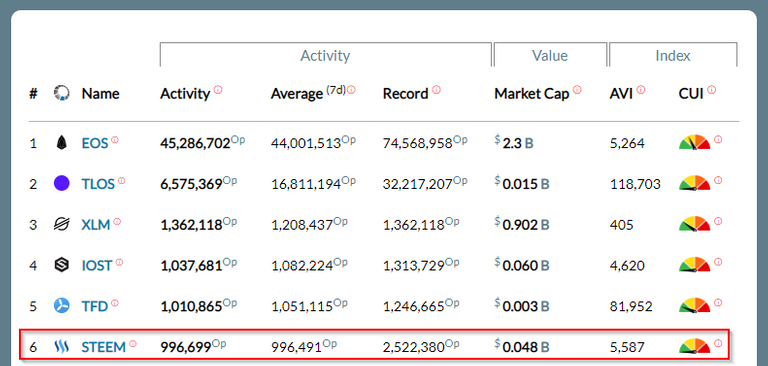 Source
Steem is also a versatile platform and it can be the home to many creative ideas. To be able to commit custom JSON data to the blockchain enables this versatility. Anyone, with sufficient resource credits, can use Steem an open and immutable data store and I do not see any other projects that offer this level of versatility. Unsurprisingly, there are a variety of applications that are already using Steem as a data store. While most of these apps are content platforms and games, Steem can actually be a data store for any kind of applications.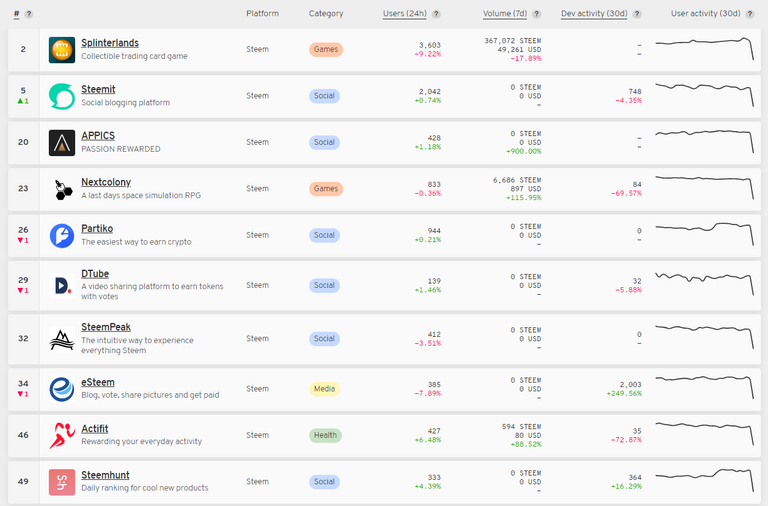 Source
Misunderstood and Undervalued
Most people who do not understand Steem well enough still thinks that Steem = Steemit. Though many of us know it is not true, the fact is the majority of people outside the Steem community cannot tell the difference. In fact, I dare to say that many people who are on this platform still do not understand the difference. Steemit is merely an application built on Steem and Steem is so much more than Steemit.
Because not many people outside the Steem community understand Steem, the price is not reflecting its true value. Hence, this presents an opportunity for value appreciation. In addition, because many people do not understand Steem, they choose not to use it. Which once again present an opportunity for us to be the early adopters and eventual influencers when Steem starts to gain real traction.
Unstoppable Social Platform
People who live in a well-connected countries, like USA, often fail to understand the importance of censorship-resistance. This is expected when people have the liberty to access any content on the internet without much problem. However, for people who are living in countries with high level of censorship, e.g. China, a censorship-resistant application is very valuable.
In China where Facebook, Google and WhatsApp are banned, Steem offers an outlet for the Chinese to access "alternative" information. It is also a platform where people from different places can interact without obstacles. In an increasingly surveillanced world, Steem offers a platform for freedom of expression, which will be something important in the future.
---
Conclusion
Being a crypto enthusiast, I have dived into dozens of whitepapers, research on a plethora of crypto projects and read countless articles. Till date, Steem remains one of the few projects which I find having tremendous potential to be something great.
So if you ask me why I am still here after 2 years, I will then ask you how can I not have faith in an unstoppable, decentralized, open, permissionless and underappreciated platform? Steem on :)
---
10% of post rewards goes to @ph-fund and 5% goes to @steempeak to support these amazing projects.
---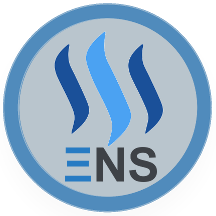 Join my Discord server to learn how you can get your own ENS name
---
This article is created on the Steem blockchain. Check this series of posts to learn more about writing on an immutable and censorship-resistant content platform: