With time crossing each day, the whole event of premier league is becoming crazy and interesting. It time for the history to be created and records to be broken....
Yesterday team Manchester city did something very special to write down many records under thier name after the win of 6 -1 against Aston Villa.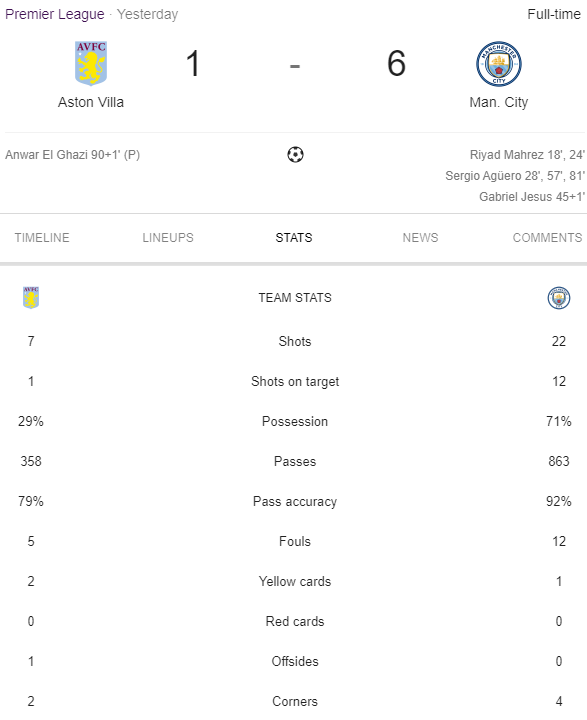 It was a day for both Manchester city and Sergio Aguero, who scored a hat trick and made two new records.
Sergio Aguero has written a new history after breaking two big records, which is very hard to be broken by any player, at least in near future.
As a foreign player, he scored most goals, 177 in the history of premier league and the second one is the most hat-tricks by anyone, i.e 12 hat-tricks in the history of premier league.
With the win, Manchester city is now in the second place in the standing table, followed by Leicester City. Manchester city has become more consistent now a days in winning matches.
Surely Manchester city is not going to win the premier league, as this time Liverpool is unstoppable. But we can expect them to be the runner up in the tournament.