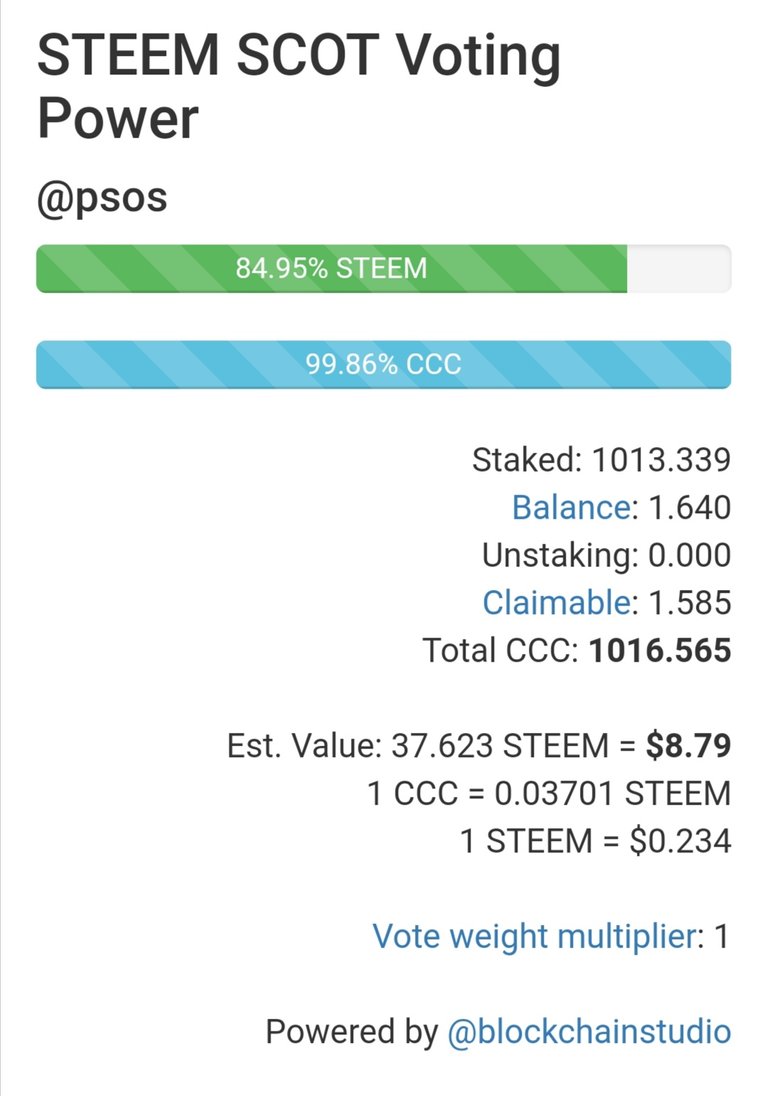 Almost everyone active in blockchain have now Scot Tokens (your already must heard about Tribes and https://steem-engine.com/)
It means when you upvoting your are upvoting in the regular way but also with tokens depending on the tags used on the post you vote and the tokens you have.
Example:
When you upvote in a post with tags "palnet" and "creativecoin", if you have this two tokens staked (stake tokens is the same as our Steem Power SP) you are voting with your regular Steem Power but also with your "Tokens Power", you are rewarding with Steem and Tokens and you will receive curation in SP and Tokens.
Your Steem Power you can see here: https://steemd.com/@"your steem account"
What about Scot Tokens Power?
This is my creativecoin (CCC) voting power.
To use it change a=psos to a="your steem account" and t=CCC to t="token name"