Understanding how google works Esteban suggested this morning that we search for "light balls in the night" in order to find an image which resembles the coloured balls of light he says come to comfort him in the night, floating around his bed.
As one would expect, the images section of google was filled with a rich variety of choice. Flicking through them all Esteban did not seem to resonate with anything until suddenly he pointed at one, exclaiming "There Sam! That's what they look like"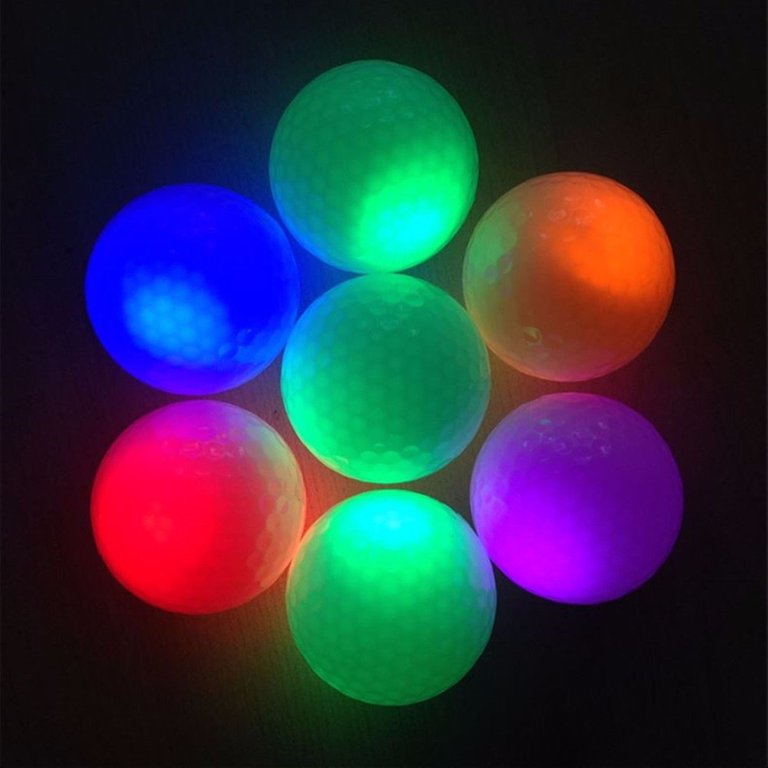 He said the outer lights move in a circle around the inner lights and that there may have been more lights than in this image.
Interesting. Can anyone guess where I am going to take this now?
Metatron's Cube
Depicted here on a flag hanging in our living room.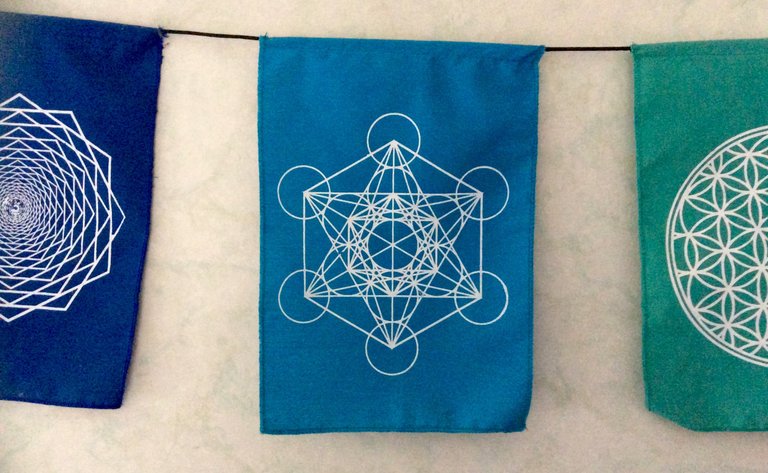 I have not told him about the significance of this shape, which by the way is considered to be the most sacred of all the sacred geometric figures.
The spheres represent a feminine aspect of creation, the lines the masculine. The weaving of them together creates total interconnectedness and wholeness. The shapes that create the universe are inside of it's structure. ​This is the most sacred of the figures and the number 13 has it's significance. It's said the 13 spheres represent: 13 archangels, 13 energy centers, or chakras, and the 13 keys of creation. source
Asking him to draw his "Light Balls" following on from our google experience, this is what he came up with.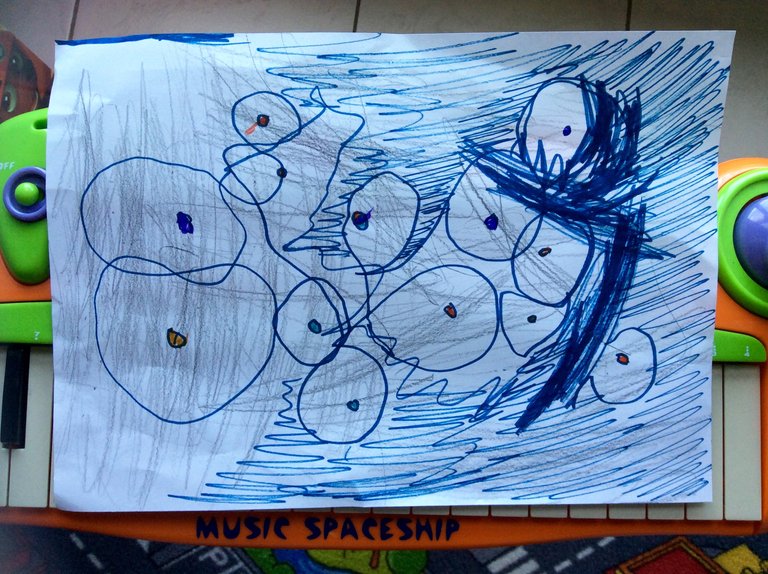 Count and you will find 13 circles.
He can see how interested I am in this and suggested this morning we both get into his bed to try and make them come. We tried but it didn't work. They only come when he is scared he says. After this he suggested I set up my camera and film his bed all night, which isn't a bad idea! Though I do wonder if they would be visible to a camera?
The fact that he was the one to suggest this to me again seems to confirm the truth around what he is saying.
And do you really think he would select an image which resembles the most sacred shape in sacred geometry... by chance? I don't think so.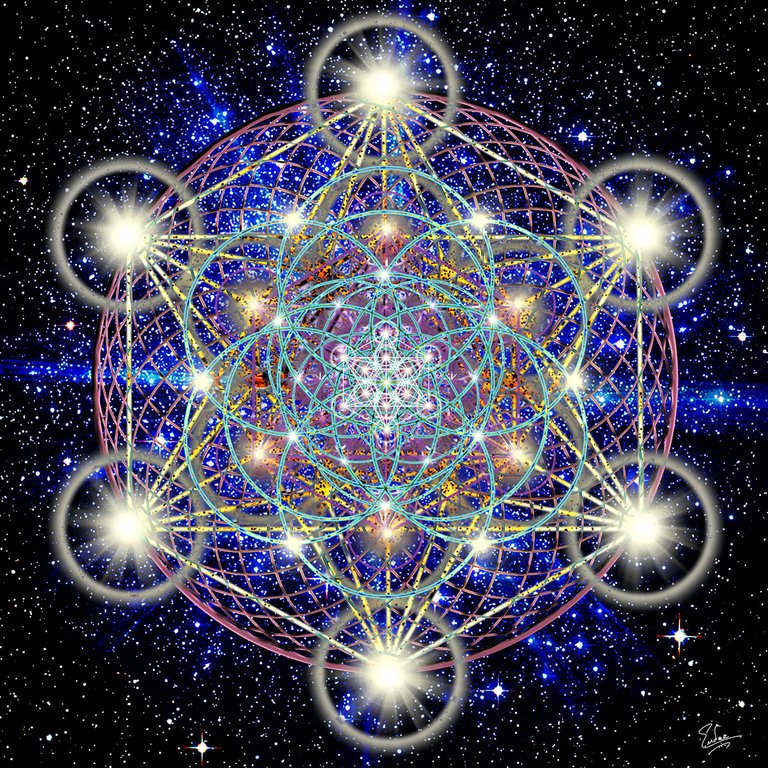 For those of you who missed it, here is the moment I learned about this for the first time on Sunday.
All in all I am feeling pretty excited by this knowledge and blessed to have such a connected teacher by my side every day. Very much looking forward to the lessons he has in store for me.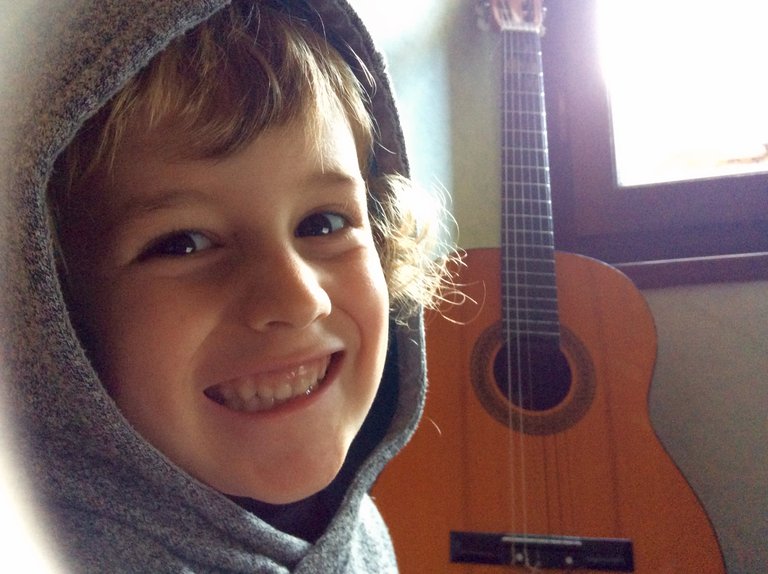 All rewards from this post go to the kids' savings account @esteban-luna
He was a London based filmmaker until he sold everything and set out on a barefoot journey around the world, currently based in the south of France.

He is travelling with his partner & two children and with no bank account he has been living on crypto for over two years.

Sam supports @naturalmedicine because they are seeking to help us in ways which go far beyond money. Please come and join us on Discord

All content created for this account is 100% original (unless otherwise stated), produced by @samstonehill who invites you to use & share freely as you wish.

All non original photo sources can be found by clicking on the image