There are a lot of if's, but if the weather is conducive and if there are no technical glitches and if, well you get the jist, SpaceX, Elon Musk's trailblazing company, have announced that they are ready to send humans into space for the first time ever!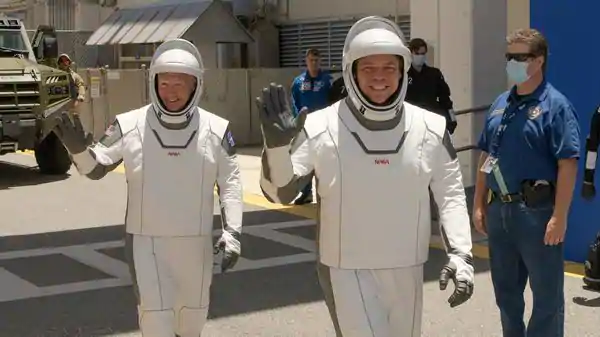 Bob Behnken and Doug Hurley, the two astronauts who shall be in the SpaceX craft [Photo Credit]
It has been announced that a SpaceX Dragon capsule atop a Falcon 9 rocket will blast off from Cape Canaveral, Florida, at 4:33 p.m. on May 27 and on board will be two astronauts, Bob Behnken and Doug Hurley.
This will also be the first time in a decade that humans take off from US soil, after the accident with the space shuttle when lives were lost.
Despite the months of lock down due to the corona virus, the flight has been given the green light and president Donald Trump is to be personally present when the rocket does blast off.