I'll be glued to my screen watching the SpaceX Dragon launch from NASA's Kennedy Space Center in Florida. You should too! It's one of those historic moments that people will ask - "Where were you when SpaceX launched it's first crew into space on the Falcon 9?"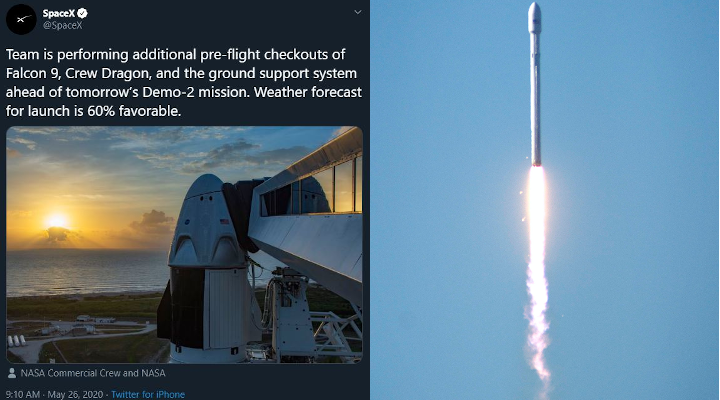 I'm pretty excited to watch the launch. I know, I know. We launch astronauts into Earth orbit all the time now. They do that from Russia using the Souyez Rocket system. It's old but has had a fairly good safety record. One big drawback is that it's not reusable and means that NASA is reliant on Russia to fairy astronauts to and from the ISS and Earth orbit.
It's been a long time, since 1981, when NASA first launched the Space Shuttle, Columbia. It's launch took us to the effortless, reusable launches vehicle era. It was to be a time of commercial space flight. Round trips to build ISS and to staff it. We could jump into space to nab a satellite for repairs, drop supplies off at ISS or pickup astronauts and return them to Earth. Space tourism was in our grasp. It all ended abruptly when NASA retired the Shuttle system in 2011.
Exciting time to witness
We've watched the amazing videos of the Falcon 9 booster ascend, delivery it's payload and then descend under it's own control back to the launch pad. Here's a video of one of those take-offs and landings. So fucking awesome!
If you want to see more just search on SpaceX booster landings. Especially the Falcon Heavy and the side-by-side booster landings. Unreal.
SpaceX meets Space Fantasy
Whether you follow the space flights or just tune in on the periphery every now and then, this is a time to tune in. We are starting to cross into the science fiction realm with robotic self-landing booster. Instruments that are only on touch screens. That's right the Dragon capsule has no knobs, switches, dials, toggles. It's all touch screen. Check out that interior.
What's Next?
Tomorrow, that's what's next. History. I'm going to be glued to the computer to watch the mission launch. Provided the weather holds and does not interfere the launch it to take place 16:33 EDT (weather delays are Sat., May 30th at 15:22 EDT and Sun., May 31st at 15:00.) This will be the first crew occupied launch.
Where can you watch it? NASA will be providing a live stream through NASA TV. Here's the link:

You can also watch it on the SpaceX live feed. I'll probably be flipping between the two or have them up on both of my monitors.
https://www.spacex.com/launches/
I'm so jazzed. My family has gotten sick of me reminding them and talking about the upcoming launch... oh well. I bet they will remember where we were during the lock-down and what space history happened.
Where will you be?
Let me know if you plan on watching the launch.
Stay safe, Stay healthy and keep your eyes on the stars!

---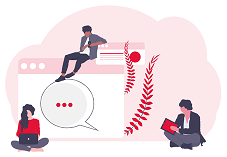 Don't have a Hive account yet? Sign up free here! Join the fun.
---
References:
https://en.wikipedia.org/wiki/Soyuz_(spacecraft)
https://www.spacex.com/
images: NASA / Pixabay