If you're following me here on Hive, chances are that the Bitcoin halving May 11th was the most anticipated date you looked forward to this year. Not for me or my professional and social network. For us, that was not even the most significant date of the month!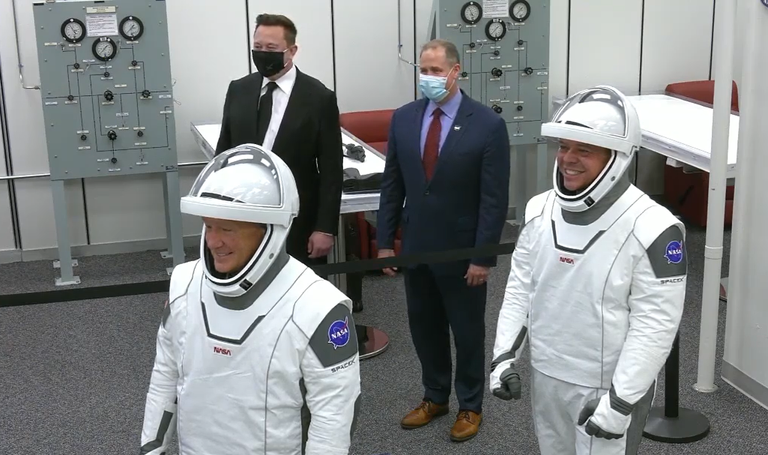 NASA astronauts Robert Behnken and Douglas Hurley doing a final shot with SpaceX CEO Elon Musk and NASA CEO James Frederick Bridenstine source: NASA stream
Instead, most of my social and professional network and I have been looking forward to today's SpaceX' launch for years. The launch, which will happen on May 27th, 4:33 p.m. EDT, will take NASA astronauts Robert Behnken and Douglas Hurley to the International Space Station with SpaceX's Dragon spacecraft launched ontop a Falcon 9 from Launch Complex 39A at Kennedy Space Center in Florida.
---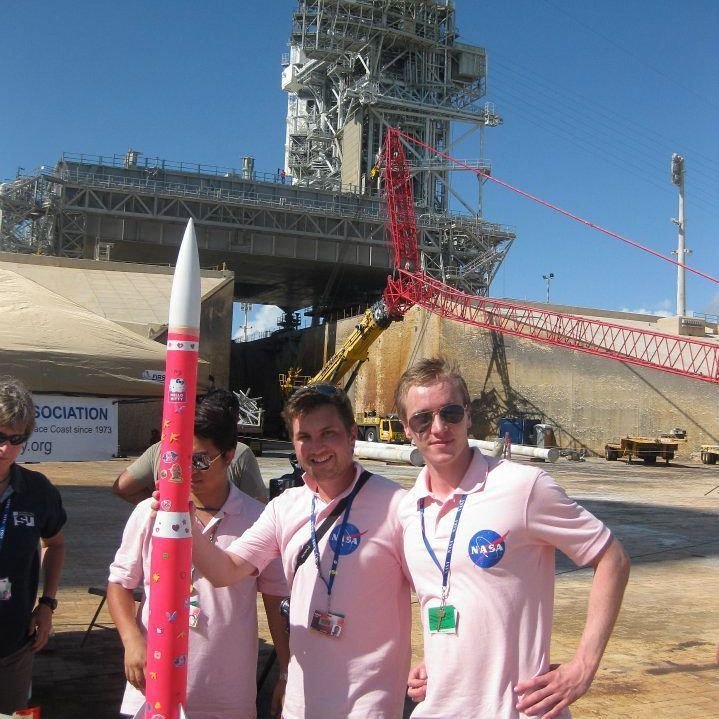 Fun fact: I've also launched a rocket on the same launchpad myself back in the summer of 2012, when I spent 3 months at NASA Kennedy Space Center during the International Space University's space program.
You can read the article of that awesome day in one of my earlier blog posts on peakd here (yes, that's me in a pink nala polo to the right).
I was also there when Space Shuttle Atlantis, the 4th and final Space Shuttle, left Kennedy Space Center for the museums. You can read my blog post with pictures of that day on peakd here.
---
It's important to stress that this is far more than just an important date and mission for SpaceX, who has made impressive progress with their reusable launch vehicles. This will be the first time in history that a private company launch astronauts into space. Also, it will be the United State's first launch of astronauts to space from its soil since the Shuttle Program ended in July 2011.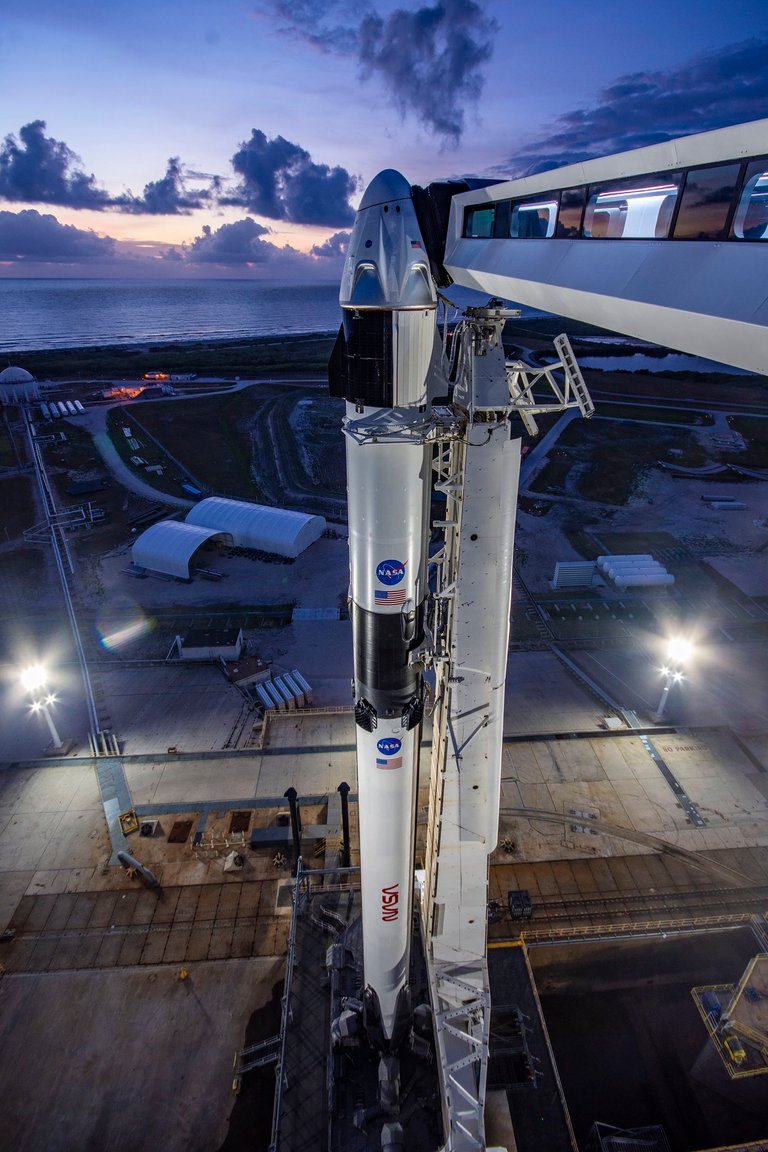 The SpaceX Falcon 9 and Dragon Crew Spacecraft ready for launch at NASA Kennedy Space Center's Launchpad 39A. source: SpaceX Twitter post
Needless to say, I'm excited as hell to watch this. So far, the weather looks good enough for the launch to go through. So most likely, it will happen on time. It won't be without nerves though. As exciting as SpaceX's launches are, it's not the same when there are no humans on bord. Should this go wrong, it will set the progress of commercial human space flight back years if not a decade.
It is also cool to see what the next era of commercial spaceflight looks like. It will be the first time ever that astronauts control a spacecraft with a touch-screen. As SpaceX's Dragon is far more modern than any other traditional space craft. One might have thought that space technologies would be modern and cutting edge almost by definition. But having worked in the space sector myself, I've seen just how conservate and risk averse it can be (for good reasons).
It also helps add a new-age feeling to see the Tesla Model X's take the astronauts to the launchpad :).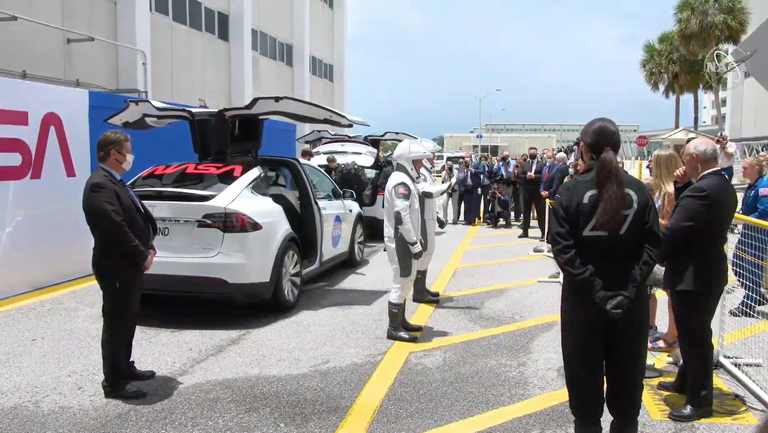 Robert and Douglas get in a Tesla Model X to drive to the launch complex 3 hours before the scheduled launch time
So I hope you will also watch! And share this very historic moment with people on Hive. It's the thing everyone is talking about today :)
Ad Astra Bob and Doug!
Fredrik