The current generation recognizes the potential benefits of blockchain, as companies like Power Ledger offer services that are made more efficient through the use of blockchain technology. It is such great news, that right now in the current times, there are blockchain companies that offer services that have REAL WORLD USE!!!
Power Ledger, is a Australian company that has blockchain infrastructure platforms for P2P (peer to peer) solar energy trading, it's all into the renewable energy sector.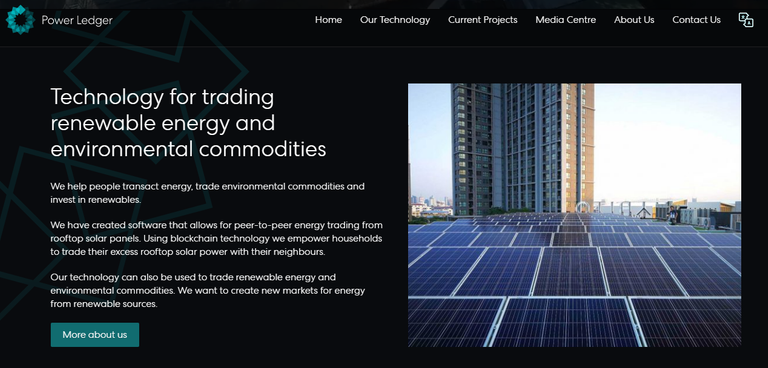 Lately, there's been news that Power Ledger's blockchain platform is been looked for adoption in an otherwise crypto unfriendly Nation of India.
https://www.coindesk.com/power-ledger-indian-government-to-boost-renewables-with-p2p-energy-trading-initiative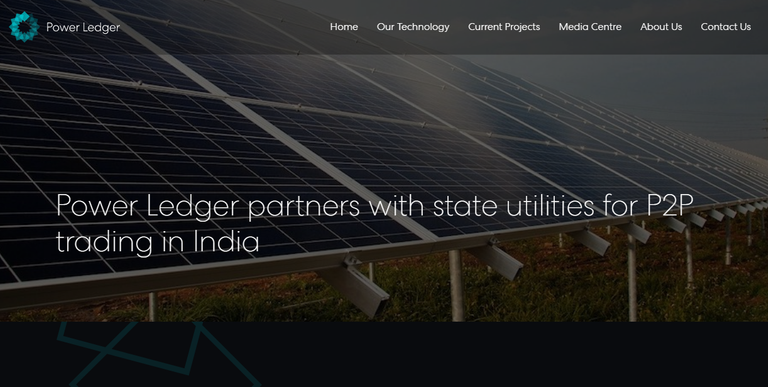 In the Indian State of UP, Uttar Pradesh Power Corporation Limited (UPPCL) assisted by India Smart Grid Forum (ISGF) has partnered with Power Ledger to try out this technology where establishments and households can trade solar energy from rooftops with their neighbouring establishments and households using blockchain.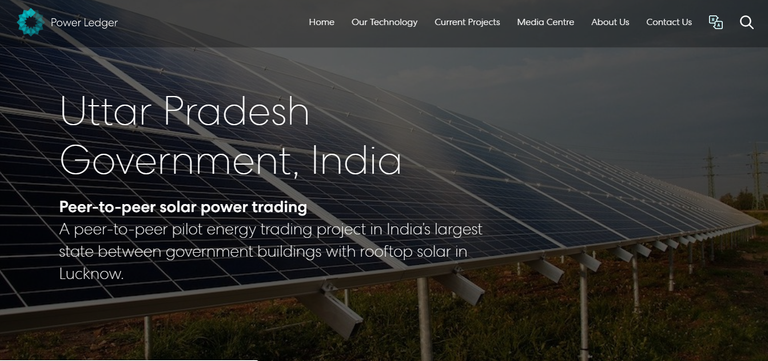 The availers of Power Ledger's platform, would be able to track excess solar power in real time and trade that energy with neighbours who require it by making Smart Contract transactions.
https://cointelegraph.com/news/largest-indian-state-to-pilot-blockchain-based-solar-energy-trading
An Indian electricity distribution company, BSES Rajdhani Power Limited (BRPL) has done a peer to peer solar energy trading trial in Delhi using Power Ledger's Technology.
https://cointelegraph.com/news/power-ledger-completes-peer-to-peer-solar-energy-trading-trial-in-india
Indian Government will be looking to frame a National Level Blockchain Framework, and we should be hopeful of that because they are definitely going to make use of blockchain technology to develop solar energy infrastructure for buildings, households and establishments which would give the Indian people and entities access to clean renewable energy for their electrical consumption needs.
The India Smart Grid Forum (ISGF) is spearheading the drive for adoption of smart grid technologies by assisting electricity distribution companies in the adoption of them. ISGF is an initiative of public private partnership. It comprises of 180+ members who are representatives from ministries, utilities, technology providers, academia and research. More importantly, ISGF is also a part of Energy Blockchain Consortium, USA and Energy Web Foundation (EWF), Germany, and this implies India is looking towards blockchain solutions in the energy spear.
ISGF, that's also into India's Smart Cities Initiative has been partnering with global technology providers and entrepreneurs for bringing these emerging technologies to India that enables integration of renewable solar energy with the electricity grid.
https://medium.com/power-ledger/power-ledger-partners-with-state-utilities-for-p2p-trading-in-india-38d01bfeedd5
There are obvious benefits here due to decentralised characteristic of blockchain. Here participants can directly connect with the interested party and trade the surplus energy, this is significant as this surplus energy yields them monetary value which they can track in blockchain. Generally, the case is the surplus solar energy goes back to the Centralised grid, here that middle-man entity is eliminated.
A really surprising information for me is that the Uttar Pradesh's UP Electricity Regulatory Commission (UPERC) , has actually established a favourable environment for enabling P2P blockchain powered solar trading activities to flourish as it's solar rooftop policy has approved this P2P blockchain energy technology specifically. Maybe, then the Indian Government controlled RBI won't ban crypto currencies? ...hmmm. (Read in-between the lines? (: . Well RBI is supposed to be autonomous, free from control from government, but it's doubtful if that's the case in reality, but I don't want to digress,)
Power Ledger has its token as well through which the platform funcoins, it has two tokens, embracing a dual token system. The tokens are ERC-20 token as they are built in Ethereum's platform. This is so nice to hear as well, because Ethereum still is so very relevant today, even though younger blockchain projects developed after Ethereum have been prophesied earlier when they were born(EOS, Tron) to kill Ethereum, ha!! (Sorry to digress again).

Power Ledger's primary token which has to be purchased to access the functionalities of Power Ledger's platform is POWR, in other words in order to use Power Ledger's technology , one is required to purchase POWR that would give one access to use Power Ledger's technology.
POWR has a fixed supply of tokens, therefore when Power Ledger gets more customers, the value of the coin should go up, as there will be more demand for the token while the supply gets more scarce. Currently only half of the tokens of the 1 billion supply limit is in circulation.
Sparkz token, is the value exchanged by market participants for buying and selling of solar energy. Sparkz is bought and sold when solar energy is traded. The seller who accumulates Sparkz with sale of solar energy, can redeem it for fiat of the country the seller belongs to.
More indept details of the tokenomics of Power Ledger can be found here -:
https://www.powerledger.io/our-technology/
Personally, I am quite thrilled to know that blockchain is used in reality and POWR token is something I am looking to buy currently(: … but I am also aghast by the hypocrisy of the Indian Government, that they are trying to ban cryptos and promoting blockchain technology somewhere else. And believe me, this is eye wash, if you think India is embracing renewable energy, clean energy and helping fight climate change, remember there is another side to this story. There is no land space to establish solar infrastructure ona large scale, and the Government is establishing solar parks by acquiring lands by displacing farmers.
https://www.deccanherald.com/opinion/panorama/flip-side-of-large-scale-solar-power-785028.html
Also, India is not a blockchain and crypto friendly country a tall, but again, I digress. Sure Power Ledger is a real example showcasing how blockchain technology can be used in businesses, which improves the efficiency, introduces decentralisation, allows parties to track processes, so there is no need to trust a centralised or third party, all records would be in blockchain. The best part it would benefit the end users, as they contact and get to do dealings with the seller/buyer directly, so they get better value, as the costs associated with the fees that's to be paid to the middle men is eliminated!!
About Power Ledger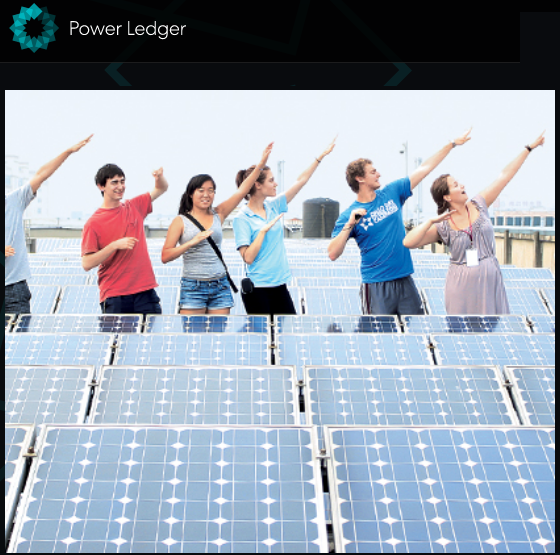 Power Ledger, is a globally recognized startup dealing in blockchain powered platforms for renewable energy trading. Solar energy Peer2Peer trading platform is just one product of Power Ledger. Power Ledger's blockchain technology has won the Sir Richard Branson's international Extreme Tech Challenge in 2018 whose co-founder Dr Jemma Green was bestowed the honour of being the Australian EY Fintech Entrepreneur of the Year.
Power Ledger's blockchain technology is being trialled and implemented in many countries - Australia, Thailand, India, Japan and the United States. The company aims to keep growing in the renewable energy space, helping the World get access to clean energy, in an affordable and democratised way.
All images in the write up taken from Power Ledger's website -