I see today that I am not alone in noting the religious nature of AGW alarmism. Both @squirrelbait and @shepz1 today post regarding both the high priestess of the new orthodoxy, and the nature of the Extinction Rebellion cult. The most alarming aspect of this new cult is not the self admission it seeks to cause it's victims terror, but it's posture as rational.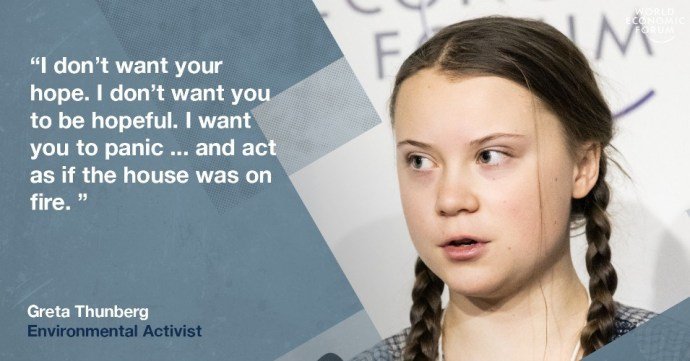 That people could undertake to become religious fanatics implementing a new Inquisition is perhaps inobvious for folks that believe we have transcended such ignorance, but that people would claim to be rational in that effort is mind-boggling. They wield icons they believe are based on factual evidence, derived from scientific research, and vituperate unbelievers as 'deniers'. Apostate, infidels, pagans in the incipient orthodoxy.
When we observe other cults do this with their iconography, we note their rejection of science. Islam, Christianity, Hinduism, Buddhism, all sects previously have claimed science is rejecting blind faith and that reason is somehow posturing as rejection of revealed truth, which makes grasping false doctrines facile. This new cult however, postulates that scientism is rational and that apostates and infidels reject science itself, despite the completely irrational claims the cult makes about science and reason.
"The science is settled." is utterly anti-science, yet non-scientists untrained in the scientific method are unaware of the fact that science itself is simply the rejection of assumptions and search for proofs of falsity. Cultists are indoctrinated to completely reject the scientific method while proclaiming rhetoric elevating science to a sacred narrative.
Nothing could be more exemplary of blind assumption than the claim 'the science is settled.' A cult that is dedicated to the principle of rejection of questioning and to the institution of terror could not be more prone to horrific crimes against humanity, nature, and science itself, and I believe we can anticipate conversion by the sword, burnings at the stake, and tests of faith no less irrational then those trials by torture and murder that were so bloodily undertaken in witch trials but recently in our history.
The psychology underlying this cult is carefully crafted by state indoctrination from birth, in public schools that inculcate incapacity to reason in lieu of acceptance of clearly untrue statements. I pointed out in the Mustang series of essays how geographical lies are imposed on children at the age when children are first exposed to the school system, their injection into it upending their sense of safety, no longer protected from bullies or able to depend on parents to protect them from strangers. They accept the lies to avoid being singled out for scorning by the herd, and this is intentionally inflicted on them to etch into their brains that process of accepting false narratives to conform.
It is these who have best adapted to that paradigm, who best reject the evidence of their own eyes and ears, who most deny that skeptic within them that prompts scientific inquiry, that most loudly proclaim society has advanced to transcend barbarism, that people could never return to savage torture as state policy witch hunts and Inquistion of dissidents. Even as Julian Assange is tortured to death for questioning the state regarding it's crimes against humanity, such mind controlled sheeple deny society is susceptible to such manipulation and deployment as terrorists ever again while championing that very torture.
While their reason has been psychosurgically excised by their indoctrinations and they really do not consciously know what they do, they cannot be excused from responsibility for their crimes, both of terrorizing society, and through supporting terrorism against their peers by the institutions they worship, state and NGO alike. Responsibility for authority cannot be ignored, rejected, or pretense it does not exist apply. It is a natural consequence of sovereignty, just as gravity is a property of mass. It is why our rights are inherent. Irresponsibility is the most obvious feature of the successful graduates of the anti-science indoctrination posing as education today.
What else could one expect of a system so carefully crafted and implemented to derange people as public school? Little boys are incessantly drowned in propaganda that demonizes them, teaches them men are evil, and then offers them a way to become women, letting them know that original sin of being male can be surgically forgiven, that they too can join the free bleeding feminine and become acceptable to the cult. Little girls are sexualized, inculcated with power to rule men through sex, taught that promiscuity increases their worth, while in truth it destroys their capacity to pair bond with mate or child.

White and male privilege of the evil rulers of Earth is what they are taught to reject, that they can become the blessed victims who are justified and redeemed by their confessions of their guilt, and sexual subservience to those very men in power. This is the continual refrain of based soyboys and empowered women across the West today, and their voices join together in demanding policies of victimhood, demanding terror, torture, and subjugation. We see cuckoldry, promiscuity, and self-mutiliation elevated to holiness, practitioners sanctified and criticism or scorn of them literally crimininalized by the state that is the primary vector for these derangements.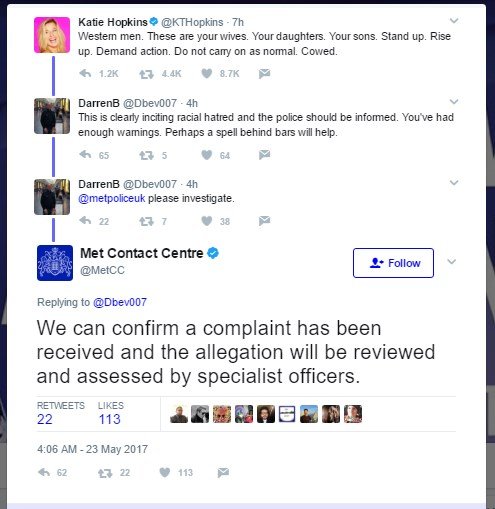 This ironic cadre of cultists devoted to their oppressors, seeking glory in their victimization by their profane Primates, filled with the zeal of the proselyte, blinded to the veritable hell their actions bring forth while their eyes are deceived by induced hallucinations of minds addicted to dopamine rushes produced by obedience and societal approval.
It is the penultimate attainment of the Orwellian society predicted in 1984, hordes of obedient thralls able to doublethink, doublespeak, and destroy whatever they are told to hate. Twain observed that it is far easier to fool a man than to reveal that he has been fooled, and our Western civilization has been transformed into a death cult dedicated to degradation, self-destruction, and suicide, censoring every evidence of their insanity, and seeking to punish anyone that would tell the truth with terminal torture at the hands of their prophets.
Many of us that still retain the capacity of reason see that these or those aspects of the whole are irrational and harmful. We can see that man-hating feminism is bad, or that communism is, or the evil done to our sons by promotion of homosexuality and voluntary castration. Perhaps we grasp the AGW alarmist lies, or MIGA, or the horror of police state surveillance. What is rare is to grasp that all of these lies and destruction of civil society are not mere accident, that they are all intentionally and deliberately inflicted through institutions ultimately controlled by a core group of banksters intent on a final global despotism in which they will be deified and rule with absolute authority forever.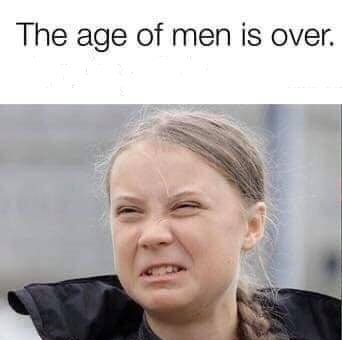 IMG source - adapted from meme on 4chan
Call me a conspiracy theorist. You define you thereby, not me. I am a scientist, whose method is to eliminate things that cannot be true from my beliefs, and to tentatively accept what I cannot disprove as potentially true. If you instead believe what you are told without testing it against source, other known facts, and reason itself, you are a conspirator.
If you believe what your indoctrinators tell you without challenging it to the best of your ability, you are a faithful cultist, chattel, and the tip of the spear thrust into the heart of your free people by your enemies. If you accuse those that think for themselves of being conspiracy theorists, you accuse them of apostasy, and reveal you are a science denier, because you accuse the very scientific method when you accuse those that apply it. If you deride conspiracy theorists, you are a member of the conspiracy.
When you seek to censor, you claim your beliefs cannot stand up to rational consideration. When you decry hate crimes, you commit them yourself by defending the cause of hate. Anger is the child of fear, and fear is our best friend, enabling us to escape danger. Hate is defense against a threat, not the cause of threat.
If you are offended by anything in this post, I invite you to criticize the words that offend you. Reveal facts that disprove them, and I will change my mind, because I am a scientist, and want nothing more than to disprove what is false so that I can know what is true. If you can prove something I have posted is false, I will be deeply grateful for it. I have done so on multiple occasions on chain, which you can see for yourself, and know this is the truth so that you can count on that benefit of attacking my statements to result from telling me the truth when I am misled.
I hope you do. I want desperately to be wrong about the coming destruction of society by barbaric and savage zealots torturing free people to death for knowing facts. Perhaps if you teeter on the precipice of joining that cult, seeking to prove me wrong will enable you to escape it's clutches.