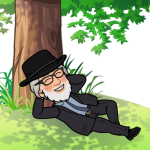 Picking on little girls, denying that the change in climate is not influenced by our wasteful society? Guess you are entitled to your opinion.
That is why I was one of the first folks to invest in the infowars token on the steem-engine. This stuff... no matter how bizarro is this vitrial, as @berninator has described it, sells.
I am very pragmatic. I will indeed earn from those that like these type of posts to help push my own agenda.
The topic of your post has historically raised the ire of many though. Just a word of caution. Don't believe me? Ask @drakos. Don't worry about me. I don't attack people's post rewards just because I disagree with them. I save my down-votes/flags for spammers, vote farmers, serial plagiarists, pedophiles, pederasts, and those that abuse down-voting/flagging out of jealousy and/or just plain meanness.
Have a wonderful week. I would hope that we can agree to disagree in a civil and adult manner. Now I will go and work on another post which will feature my meetup with the @steemmonsters @splinterland folks in Philadelphia this past week.