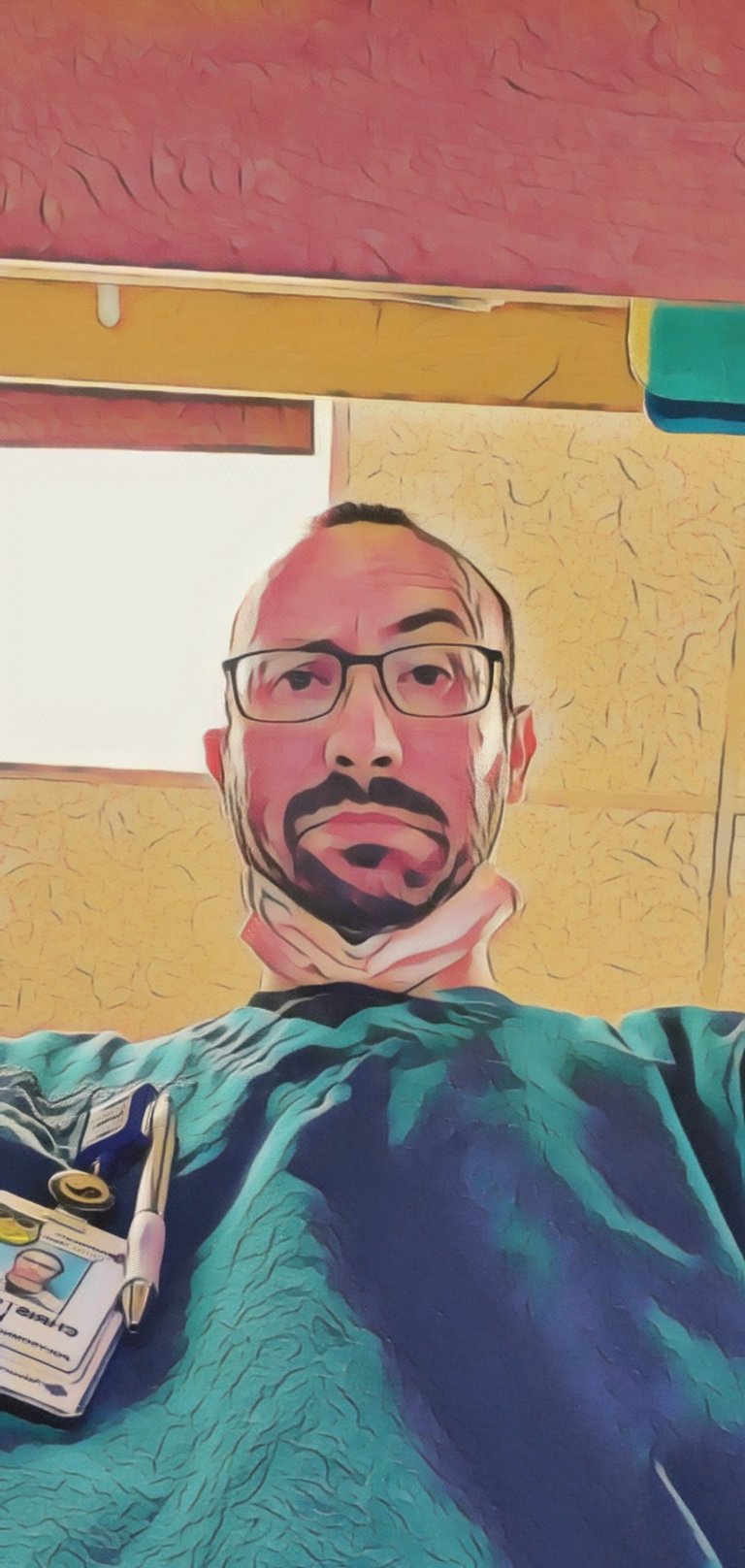 Here I am, on the road again. Back at my 2nd home, my workplace. Although it has been good to me for 10 years. Still, i feel a little broken and beaten, as it has been 10 years of working at night. The Ol Graveyard shift.
So I am a shell of a man, a skeleton. A picture in life, a short movie in the grand scheme of the universe. I am a figment of your imagination, as my picture and words grace your screen. For that though, i am blessed.
So i must continue on. Only 1 patient for me, so it should be an easier night, and cant complain too much about it. The mission to slay debt and free myself from some of the shackles that has been placed, is still in effect.
Let me get my supplies ready....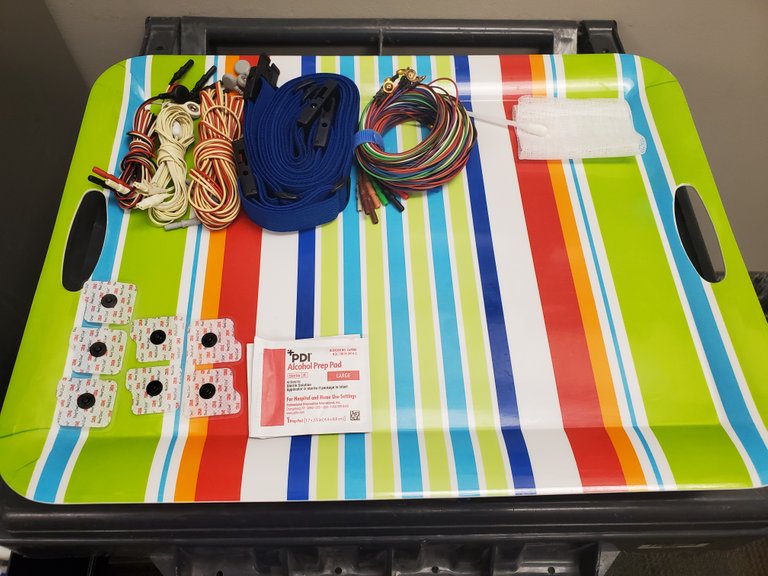 some wires, electrodes, but need more supplies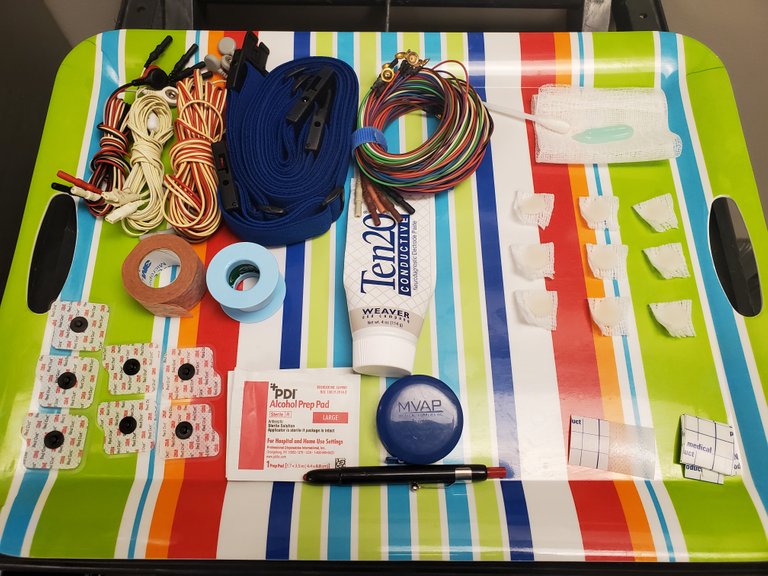 added measuring tape, adhesive tape, gauze, paste, and prep.
Now its time to go and setup my patient which will take about 30 mins.
30 MINUTES LATER.....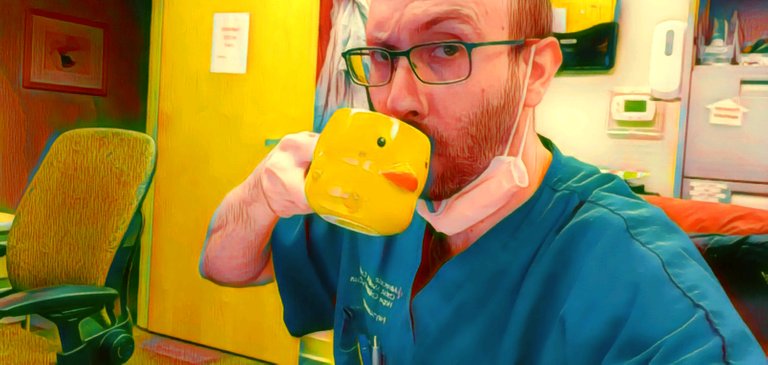 a sip from the duck mug....cheers

time to check my signals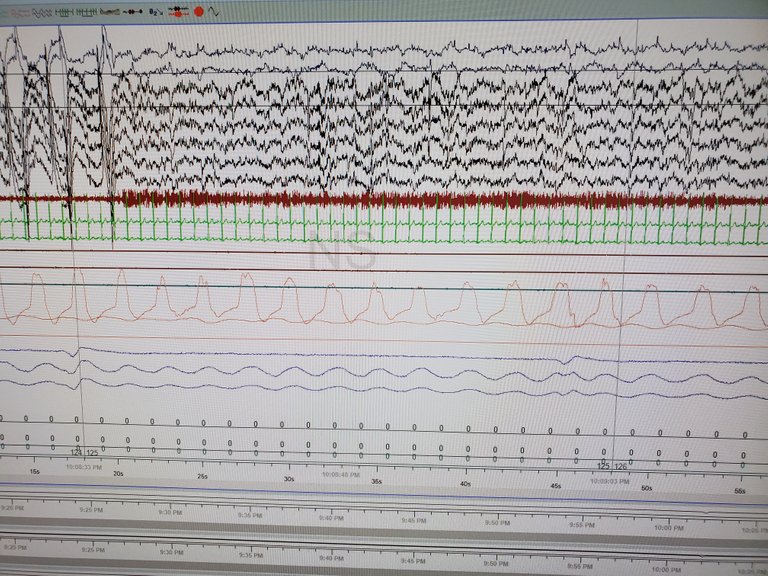 hmmm, looking ok i suppose

lets do a bio cal, and officially start the study.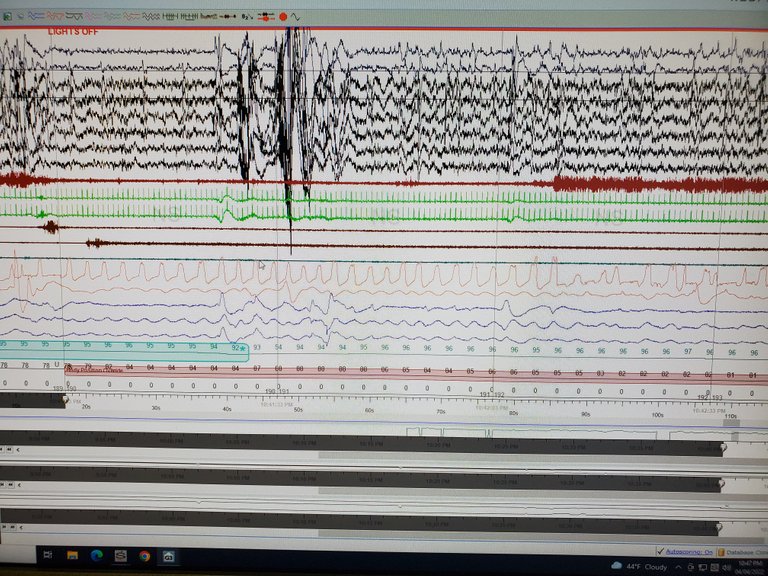 Now its time to relax for a moment and to finish this post.
HIVE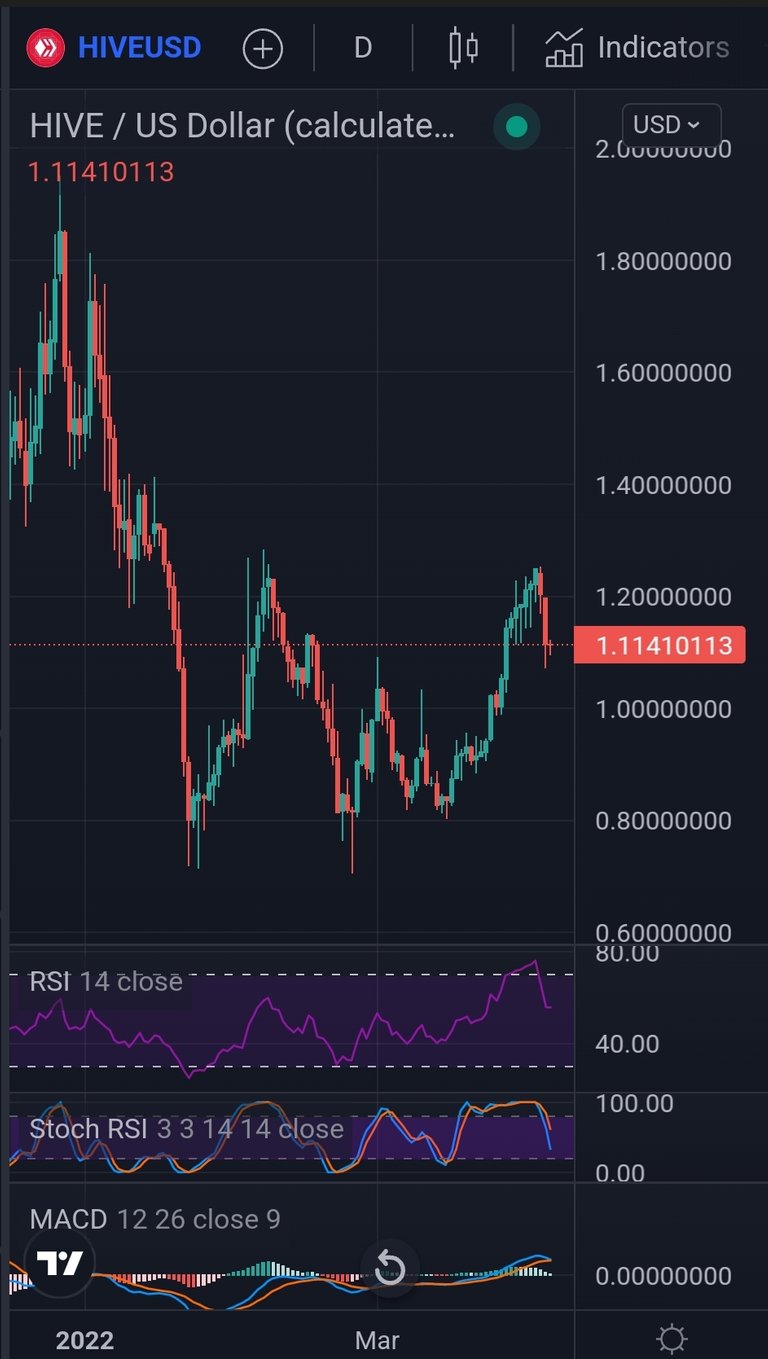 Hive is holding nicely above $1.00 dollar, backing off a little from the $1.20 area. A daily candle chart above...lets look at the weekly candle (below)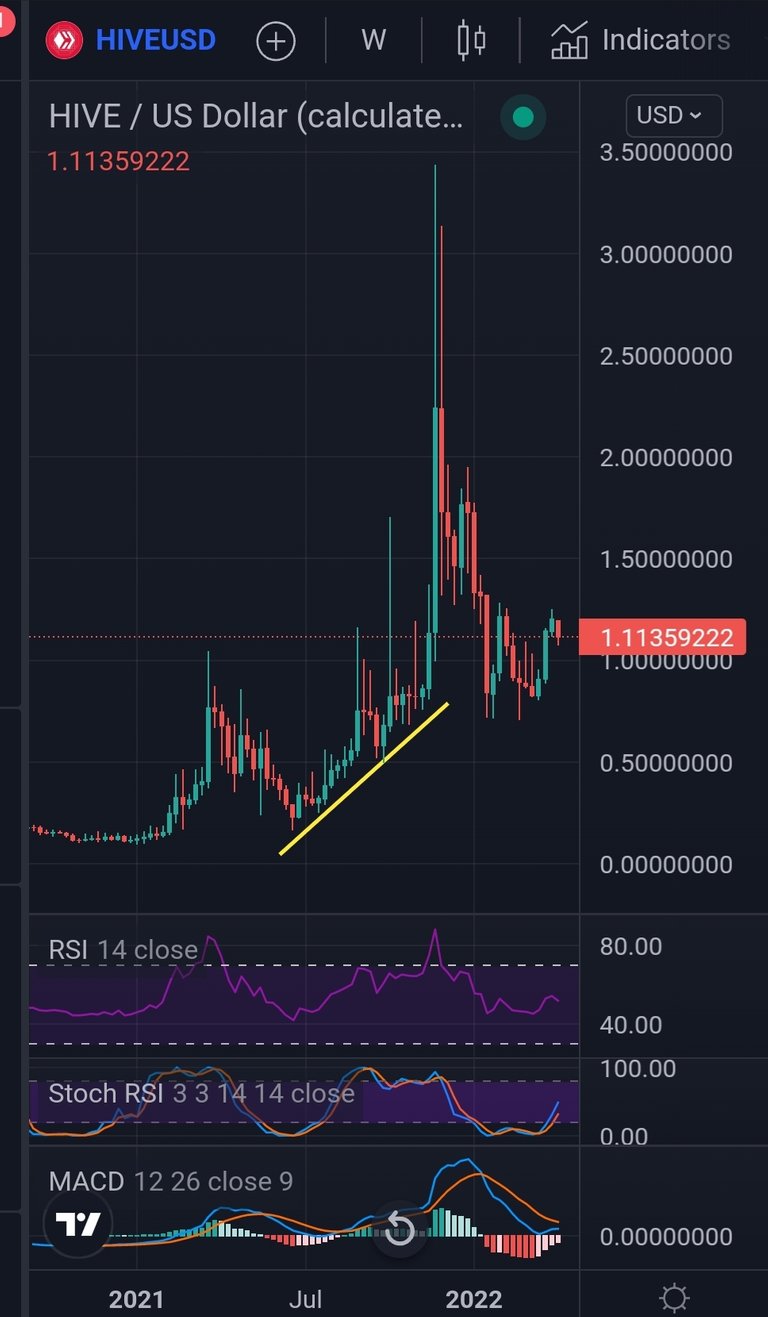 On the weekly, still looking ripe for a possible continuation of bullish momentum. This little selloff was needed to balance things out. As long as overall markets do well, given global circumstances, then hive may continue to build upwards slowly but surely.

We shall see, but let us rock on.