Throughout the month of October, ill be looking back at historical moments from the past. From conflicts to coronations, sporting moments to royal memories, and famous firsts and lasts, with my love of all things shiny and precious, ill be trying to tie these events in with coins that have been created to commemorate these moments.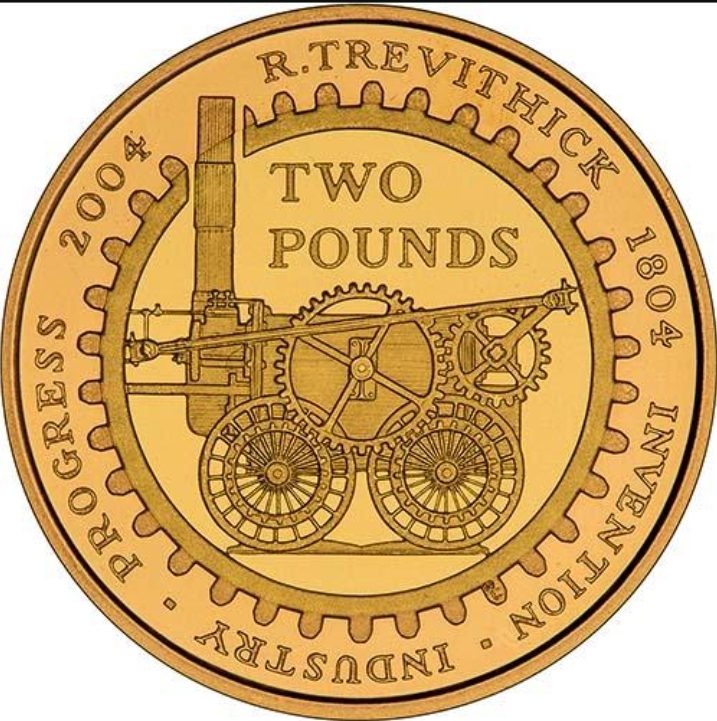 On the 9th of October 1984, the well-known, cheerful train Thomas the Tank Engine made his first television appearance in Thomas and Friends.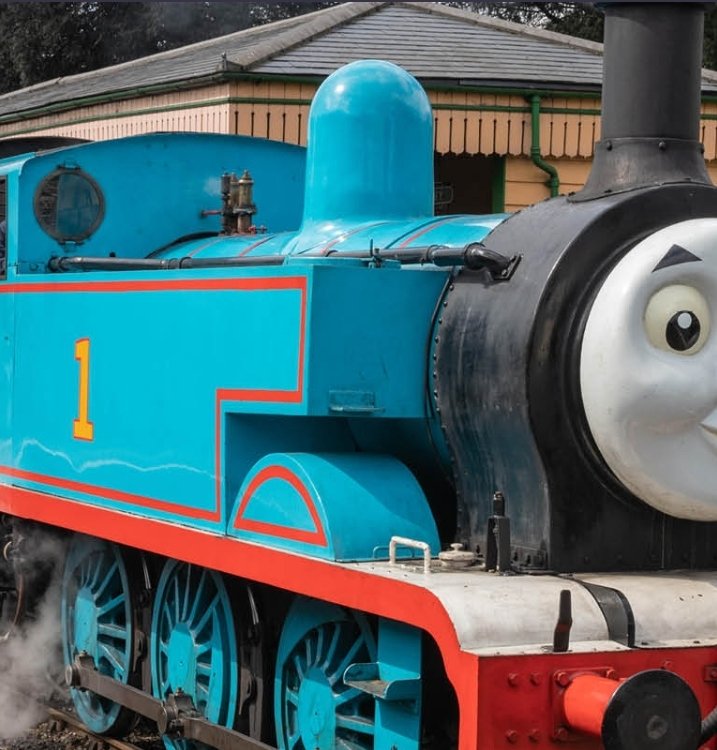 Based on a series of children's books, the programme featured other fun locomotive characters such as Percy and Gordon as they adventured around the tracks on the island of Sodor.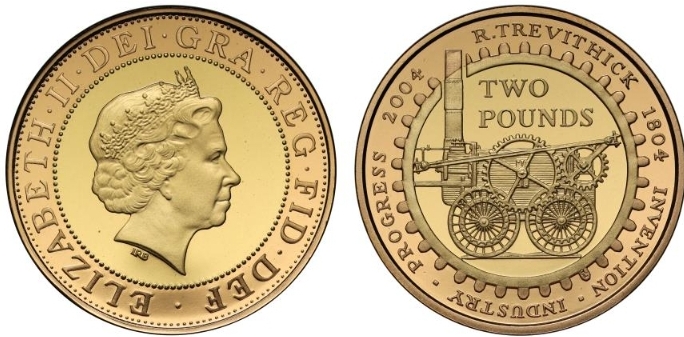 In 2004, this £2 coin was issued to commemorate the 200th Anniversary of the first steam locomotive by Richard Trevithick.
Although steam-powered engines had been used from the early eighteenth century, they were often large and unreliable machines fixed into position to preform certain tasks. It was not until the beginning of the nineteenth century that a Cornishman, Richard Trevithick, revolutionised steam power by devising the first steam-driven locomotive engine.
CHARDS
The design features a representation of a steam locomotive engine with the words 'Two Pounds' above the image and inside a cog wheel, the words 'R. Trevithick 1804 Invention Industry Progress 2004' as a circumscription.
Ok folks..... history lesson!! While steam engines had been used to power heavy lifting machinery for several years before 1804, it was here in WALES where Trevithick built the first steam engine that could haul ten tones of iron from the Penydarren works along a tramway to Navigation House in Abercynon. All this for a bet...... which he subsequently won!
Struck in 22ct gold and to a proof finish, with a limited kintage of judt 1500 coins, this beautifully designed coin eill set you back around the £1000 mark on the secondary market.

SOURCE: ROYAL MINT CHARDS

Want to find out more about gold and silver? Get the latest news, guides and information by following the best community on the blockchain - #silvergoldstackers. We're a group of like minded precious metal stackers that love to chat, share ideas and spread the word about the benefits of "stacking". Please feel free to leave a comment below or join us in the community page, or on discord.