Throughout the month of September, ill be looking back at historical moments from the past. From conflicts to coronations, sporting moments to royal memories, and famous firsts and lasts, with my love of all things shiny and precious, ill be trying to tie these events in with coins that have been created to commemorate these moments.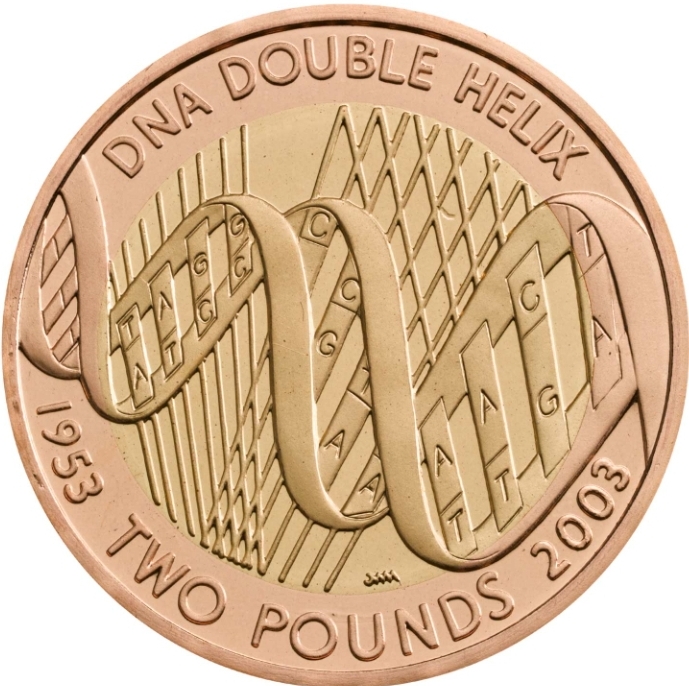 On 10 September 1984 British geneticist Sir Alec John Jeffreys made history when he developed techniques for genetic fingerprinting and DNA profiling.
Now widely considered essential to forensic science, fingerprinting and the ability to detect variations in human DNA is the key to identification across a wide range of applications, from police detective work to paternity tests.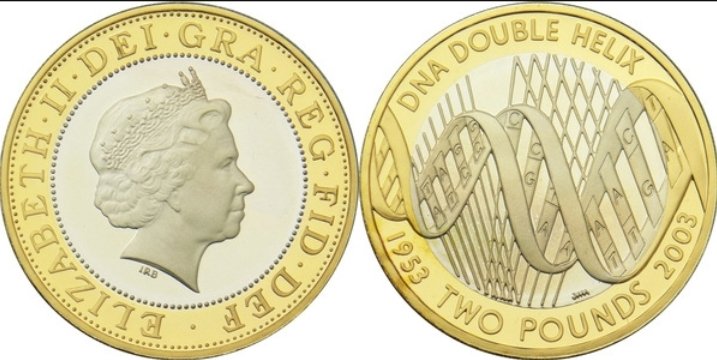 base metal: cupro-nickel DNA £2 coin
The 2003 DNA £2 gold proof coin was made by the Royal Mint tho Celebrate the 50th anniversary of the discovery of the structure of DNA in 1953. Weighing a generous 15.97g of 22ct gold, and with a mintage figure of just 1500 worldwide, this impressive looking coin will set you back around £1500.
SOURCE: ROYAL MINT

Want to find out more about gold and silver? Get the latest news, guides and information by following the best community on the blockchain - #silvergoldstackers. We're a group of like minded precious metal stackers that love to chat, share ideas and spread the word about the benefits of "stacking". Please feel free to leave a comment below or join us in the community page, or on discord.