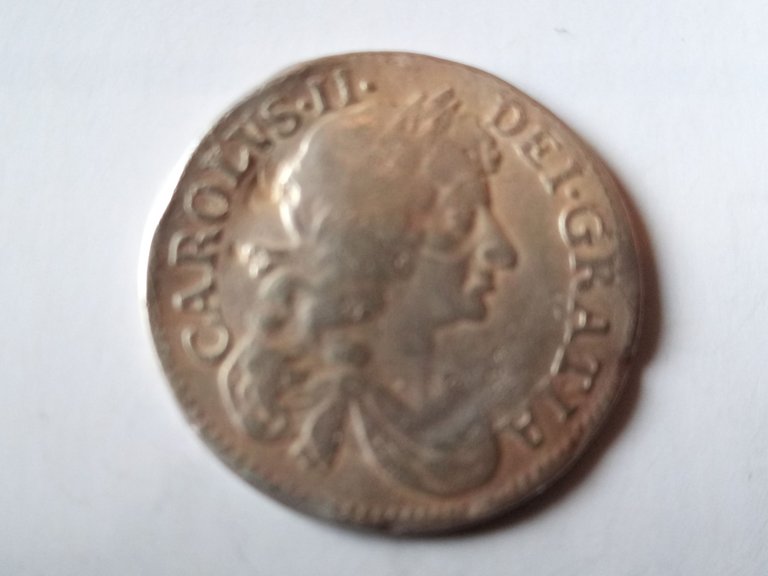 So todays episode is more about the new scope and not about the coins but i do have something spectacular under the scope which is a Charles II groat.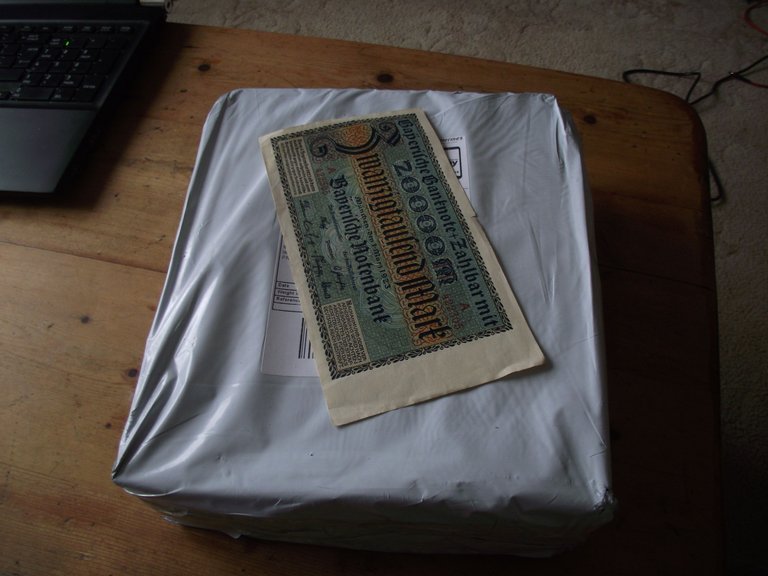 The microscope came in a box but the outer packaging made me fear the worst as nothing good comes in a grey bag, but i was so wrong and quite pleased.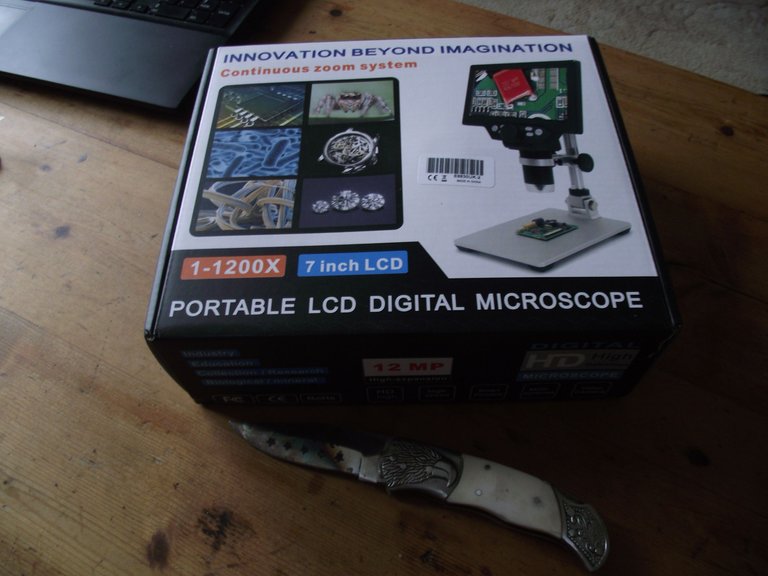 Using my obscene letter opener i slit the bag and found a nice and colourful box, i was quite impressed after the 1st impressions.
On opening the box i was suprised on how big the screen was and really pleased how well everything was packaged, nice tidy storage for the scope.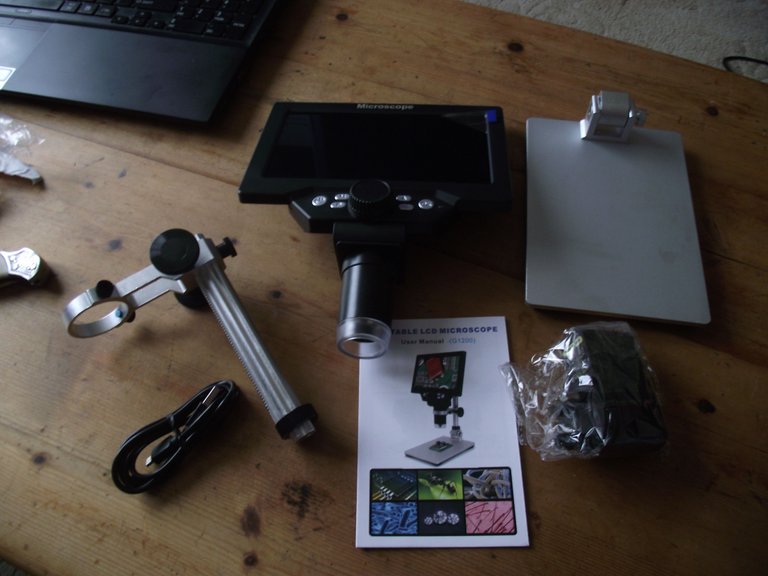 Here is everything that is in the box, a screen/scope a base plate and the stand with a usb charger and plug, everything i have seen so far fills me with confidence, except the instruction manual which is lacking tbh, the only gripe i have is that the charger port is a little close to the body making it difficult to plug in.
It was super simple to setup with screwing the support into the base and then sliding the scope/screen into support, i do appologise for the bad images as i used my phone as my camera batteries where on charge at the time.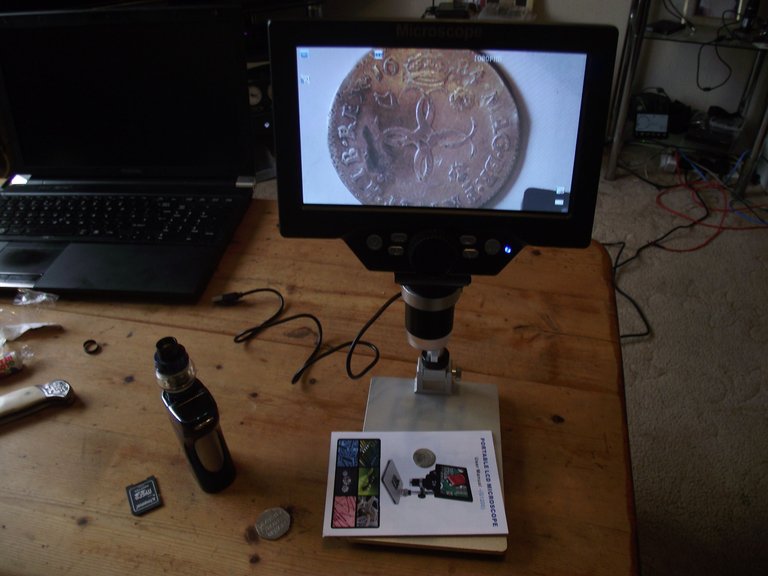 Here is a pic of a coin under my scope, the coin is a Charles II groat from 1684 i would show you pics from the scope as it has a built in HD camera but i am waiting for a delivery for a class 10 sd card needed for this scope.
Let me tell you a little about the coin, well the coin is a silver Groat which is a silver 4 pence piece, it features Charles II and often mistaken for a penny as they where also silver, this was not pocket change back in the day and would have seen you through a good session in the ale house.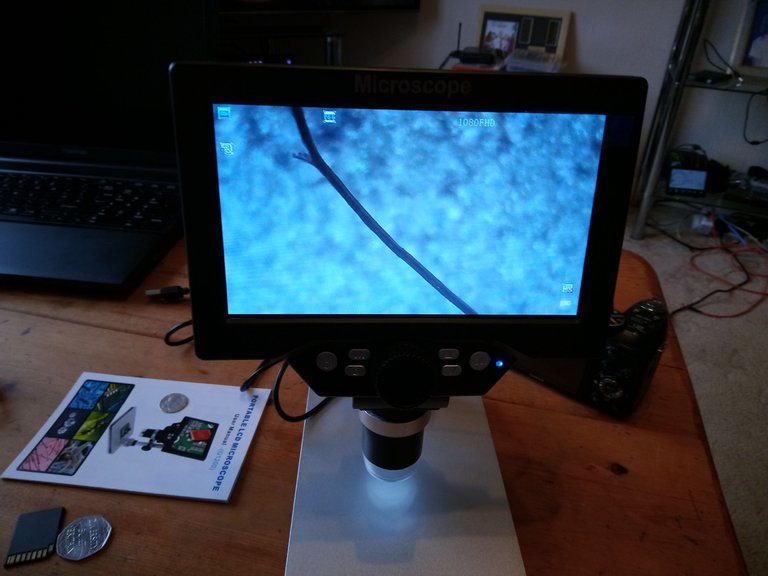 I was still playing with the scope so i pulled a hair from my arm and tried full magnification and i was suprised that you can actually see the hair is broken where i pulled it from my arm.
If anyone is interested in getting one of these scopes they should be looking for a G1200 Microscope.
What would you like to see under the scope?
If there is any coins or items under the scope let me know in the comments, i will be running a special under the microscope coin quiz on monday so check that out or you can still enter this weeks coin quiz.
Please subscribe for new content and feed the randomness of my posts, tomorrows post will be a first for me with a new peace of 3d printed #hive jewellery.