Which is a good thing. They haven't given much press to these installations and most people have no clue what they are. They're actually very powerful electricity sources which have been dubbed Liquid Electricity Cubes.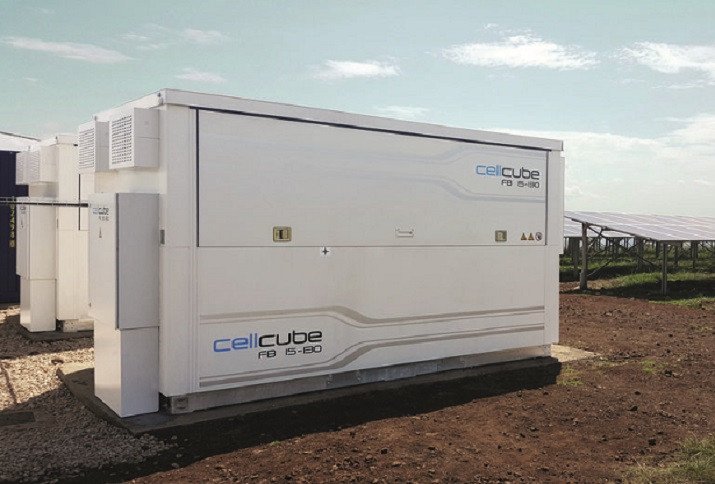 source
Everyone knows the U.S. has been engaged in a cyber war for several years and our infrastructure and electric grid have been under attack since 2016. Quite a few hacks have been successful too.
Homeland Security admits they believe Russia has the ability to shut down our nation's electric grid. The grid is pathetically out of date. Most components are anyway, including rusting, 40 year old transformers, towers and rickety old parts.
China and North Korea have also hacked into some of our power stations and the threat is growing. There's supposedly a program to harden the grid but it's taking forever and it's hard to get electic companies to spend billions on upgrades for some reason. lol.
Liquid electricity cubes to the rescue
The weakness of the grid has become a national security issue so Homeland Security was tasked by the Administration to find a fix and fast. The cubes are actually a Reagan era initiative that was never implemented.
So the development of these units were fast-tracked and are now being placed by key infrastructure buildings and areas such as the New York Stock Exchange(gotta protect that 264 billion dollar a day trading), the Social Security office to keep those checks coming, many military bases(including Fort Bliss, Texas) and all the important stuff, you know what I mean.
They can also be scaled up to provide huge amounts of power:


source
Now, in case a power station goes down, the cubes have enough power to kick in and supply the juice needed, for as long as needed. They use Vanadium ions and circulate water through cells to get charged, hence the name liquid electricity.
They supply the electricity but can also recharge at the same time they are outputting so there's no down time to recharge. They also last 25 years before wearing out.
Lithium batteries lose half their power in just 3 years so this is a big improvement. In fact, they're being developed for commercial buildings and homes.
Here's a diagram in case someone is curious:


source
The Feds actually did something right
It's pretty incredible really. Of course I'm sure the companies are charging ten times what it should cost but still, it's a great thing for national security and the innovation and development which it has stirred will soon give homeowners another power option also.
President Trump just signed an Executive Order to fast track the mining of our own vanadium because currently we don't have any here but now several mines are opening up.
Europe is also putting these cubes in at key locations too so I'm sure it'll be spreading to your country where ever you are. Pretty much takes away the theat of a grid shutdown. Hopefully the cubes are hardened against an EMP attack.

Thanks for stopping by folks, God bless you all!
-jonboy
Texas
PS- Here's some more good news. Researchers at MIT using AI computers just discovered a major new anti-biotic that kills the worst disease-causing bacteria.
As you know, the anti-biotic resistence of diseases has become a crises but with this new one and others that will be discovered with AI and Quantum Computing they're gonna get ahead of this problem.
There are so many great things happening in all areas of society that the future looks very bright indeed. I think I'll do a post about that.