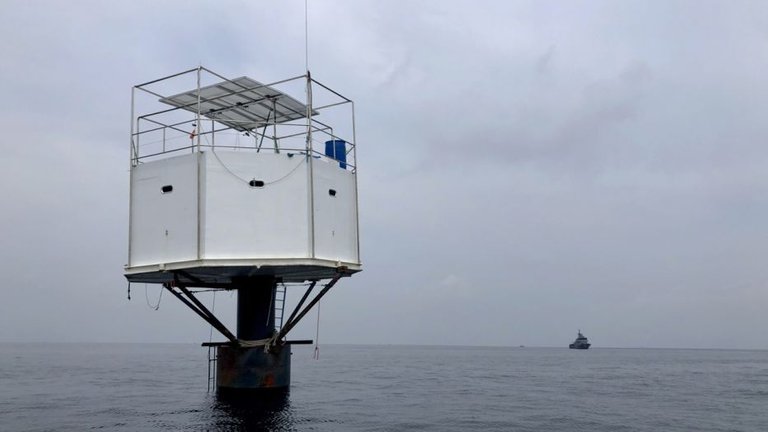 Both Nadia Thepdet and Chad Elwartowski were reportedly attempting to live out their libertarian dream by seasteading in an area that the couple says was just outside of Thailand's territorial waters.
By living on their own island they were reportedly attempting to help pioneer the seasteading movement; a move which country officials say violated their sovereignty.
Their floating home (pictured above) was raided back in April of this year and has since been dismantled.
The couple went on the run as they were allegedly facing the death penalty or life in prison for their actions.
Following the altercation with the government, Elwartowski allegedly wrote on his Facebook page that this was exactly the reason someone might want to go live in the middle of the ocean so as to escape government, but that post has since been removed.
All of their possessions were lost when officials raided their home.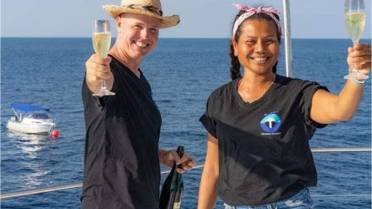 Their seasteading floating home was reportedly built by OceanBuilders, both Chad and Nadia were reportedly members of the OceanBuilders group; a company that builds seastead homes.
Recent news reports suggest that no legitimate progress has been made so far in detaining the two, though a meeting with several high-ranking government officials has been held on several occasions to discuss the matter.
It's now alleged that officials will be looking to investigate the boatyard where the seastead was built, as well as the OceanBuilder organization itself.
For now, they are living in fear daily though they allegedly claimed around May that they were safe and in hiding. They have also posted on social media in June that they've gotten married.
It's also been reported that the U.S. Embassy in Bangkok has allegedly been providing assistance to the couple.
Though they might have lost everything, Elwartowski insists that he and Nadia accomplished their goal of officially becoming the first seasteaders and they are hoping Thailand drops the charges as Nadia hopes to eventually return to her family and son there.

Related Posts: