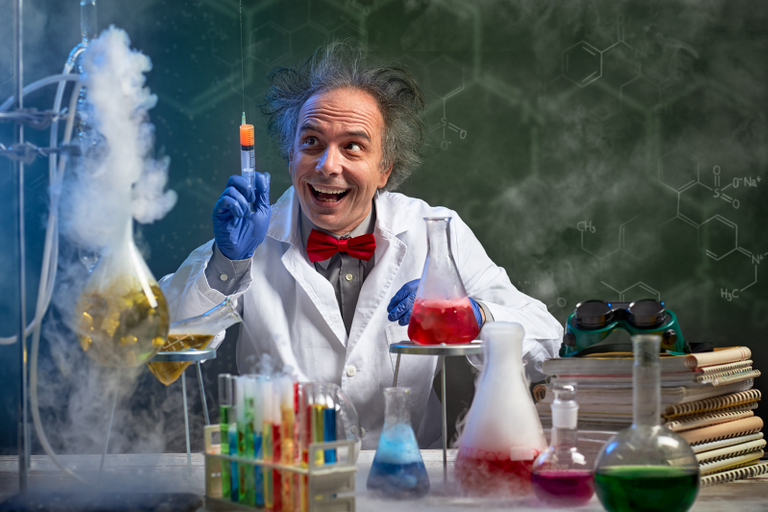 This article is well worth the time to read it in full ...
https://www.juliusruechel.com/2021/09/the-snake-oil-salesmen-and-covid-zero.html


Highlights (TL;DR)
By now it is abundantly clear from the epidemiological data that the vaccinated are able to both catch and spread the disease.


But a tour through pre-COVID science demonstrates that, from day one, long before you and I had even heard of this virus, it was 100% inevitable and 100% predictable that these vaccines would never be capable of eradicating this coronavirus and would never lead to any kind of lasting herd immunity.


Even worse, lockdowns and mass vaccination have created a dangerous set of circumstances that interferes with our immune system's ability to protect us against other respiratory viruses. They also risk driving the evolution of this virus towards mutations that are more dangerous to both the vaccinated and the unvaccinated alike. Lockdowns, mass vaccinations, and mass booster shots were never capable of delivering on any of the promises that were made to the public.


This Deep Dive exposes why, from day one, the promise of COVID-Zero can only ever have been a deliberately dishonest shell game designed to prey on a lack of public understanding of how our immune systems work and on how most respiratory viruses differ from other viruses that we routinely vaccinate against. We have been sold a fantasy designed to rope us into a pharmaceutical dependency as a deceitful trade-off for access to our lives. Variant by variant. For as long as the public is willing to go along for the ride.


In other words, by breaking our ability to socialize with our peers, what was once relatively harmless is becoming more dangerous to us because our immune systems are out of practice. This isn't some theoretical risk. We're already beginning to see the fallout from that lack of updates, with deadly consequences.


There is a very clear example (well known to public health officials and vaccine developers) from the poultry farming industry where a universal leaky vaccine pushed a virus to evolve to become extremely deadly to unvaccinated chickens. It is called the Marek Effect.


It began with a leaky vaccine that was rolled out to fight a herpes virus in industrialized high-density chicken barns. Vaccinated chickens were protected from severe outcomes but nevertheless continued to catch and spread the virus, so evolutionary pressure led to the emergence of a dual-track variant that become the dominant strain of this herpes virus.


It continues to spread among the vaccinated chickens without killing them but kills up to 80% or more of unvaccinated birds if they get infected. Thus, a never-ending stream of vaccinations is now required just to maintain the status quo. I bet the pharmaceutical industry is smiling at all those drug-dependent chickens though — talk about having a captive audience!


It's not a certainty that this will happen with the COVID vaccines, but the longer this fiasco continues and the higher that vaccination rates rise around the world, the more likely it becomes that we re-create the conditions for some kind of Marek effect to develop.


In other words, your previous vaccination protects you only until new variants arise, then the training that your previous vaccination gave your immune system becomes a liability as your immune system switches from protecting you to increasing your risk from the disease.


It puts a whole new spin on "trust the scientists." Your life will literally be at their mercy.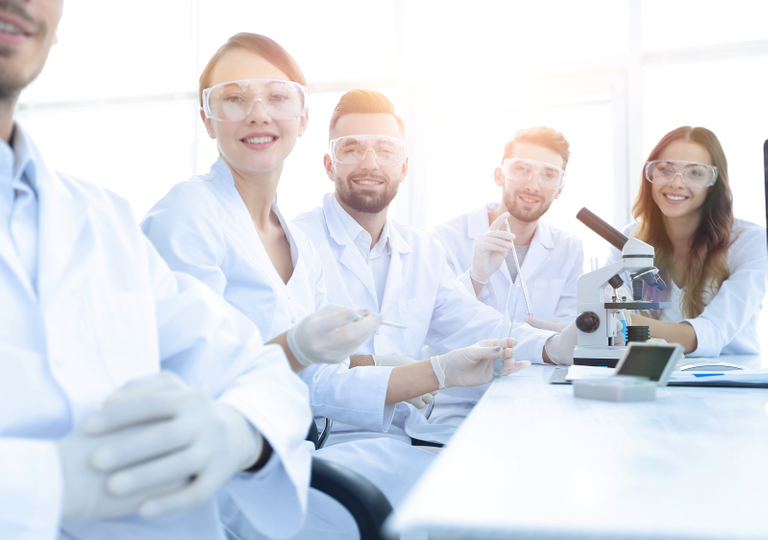 As long as our social contacts are restricted, we are all becoming increasing vulnerable to all these other respiratory viruses because of the "immunity debt" that has built up during lockdowns and social distancing rules. It turns out that handshakes and hugs are not just good for the soul. Our public health officials have blood on their hands for denying us our normal lives.


You become a permanent drug dependent vaccine customer. And you better hope next year's formulation doesn't get it wrong. And you better hope that updates can keep you safe indefinitely because there's also the risk that updates will get less effective as the bad training from previous boosters begins to add up.


And with every booster, you'll get to play Russian Roulette all over again with side effects: death, autoimmune diseases, reactivation of dormant viruses, neurological damage, blood clotting, and more.


But each subsequent exposure teaches our immune system how to keep up with its gradual evolution over time.


So, in a sense, those 201 respiratory viruses that cause our colds and flus are not just an inconvenience, they are nature's solution to software updates ― even though they are dangerous to those with weak immune systems, for the rest of us our immune systems depend on them to give us partial protection against new strains that emerge through mutation or when new strains jump across species boundaries.


Getting rid of those already circulating in society would make us more vulnerable to new variants that emerge.


Eradicating a relatively benign respiratory virus is therefore not a desirable goal.


The eradication of these fast-mutating respiratory viruses is therefore not just unachievable, it would actually be dangerous if we succeeded because it would eliminate the security updates that we need to protect us against new variants that crawl out of bat caves or jump species boundaries.


Someone needs to remind Bill Gates, his fawning public health bootlickers, and the pharmaceutical companies that whisper sweet-nothings in his ear that in the natural world of respiratory viruses, most of us don't need a regimen of never-ending booster shots to keep us safe from COVID variants ― we already have a perfectly functioning system to keep bringing us new updates.


The important thing to remember is that the Diamond Princess data was already publicly available since the end of February of 2020. Operation Warp Speed, the vaccine development initiative approved by President Trump, was nevertheless announced on April 29th, 2020.


Thus, our health authorities knowingly and opportunistically recommended lockdowns and promoted vaccines as an exit strategy after it was already clear that the majority of us had some kind of protection through cross-reactive immunity.


The only plausible explanation for why our international health authorities ignored the example of the Diamond Princess is if they wanted to stoke fear among the public and if they wanted to bamboozle credible politicians in order to opportunistically achieve some other public health agenda.


They pushed vaccination on everyone knowing full well that most people don't need it and that protection would fade quickly even if the vaccines had been 100% effective, which they also knew was not going to be the case either. And yet they continue to push these vaccines using the same deceitful tactics even today.


For everyone else with a strong immune system and cross-reactive immunity, we have little to fear from the virus and its never-ending stream of mutations unless our immune systems are temporarily suppressed through illness, environmental conditions, or nutritional deficiencies.


As is so often the case when politicians try to run our lives for us, the government response to COVID is not just wrong, it is actually making us more vulnerable, both to COVID and to other respiratory viruses.


Equally devastating is that, by disrupting our normal social contacts, we have reduced how much training our immune system is getting through repeated exposure to other respiratory viruses. A computer that stops getting security updates becomes increasingly vulnerable to future versions of viruses. The same goes for our immune system. COVID is not the only risk.


In other words, by breaking our ability to socialize with our peers, what was once relatively harmless is becoming more dangerous to us because our immune systems are out of practice. This isn't some theoretical risk. We're already beginning to see the fallout from that lack of updates, with deadly consequences.


But our public health officials and international health organizations are trained to know better. Yet they nevertheless set this nightmare in motion in violation of all their own long-established pandemic planning guidelines. They know eradication is impossible. They know most of us already have cross-reactive immunity.


They know most of us are healthy enough so that our immune systems will protect us against severe outcomes from this virus. They know about the negative consequences imposed on our immune systems when we are prevented from living normal lives. They know they are increasing our risk to other viruses by preventing us from socializing. It's their job to know. And, as I have demonstrated, they have known since day one.


But what if a shameless pharmaceutical industry could manipulate public health policies by capturing politicians, policymakers, and public health agencies through generous donations? What if the boundaries between public health agencies, international public health organizations, and pharmaceutical companies have become blurred to such a degree that each benefits from reinforcing one another's best interests?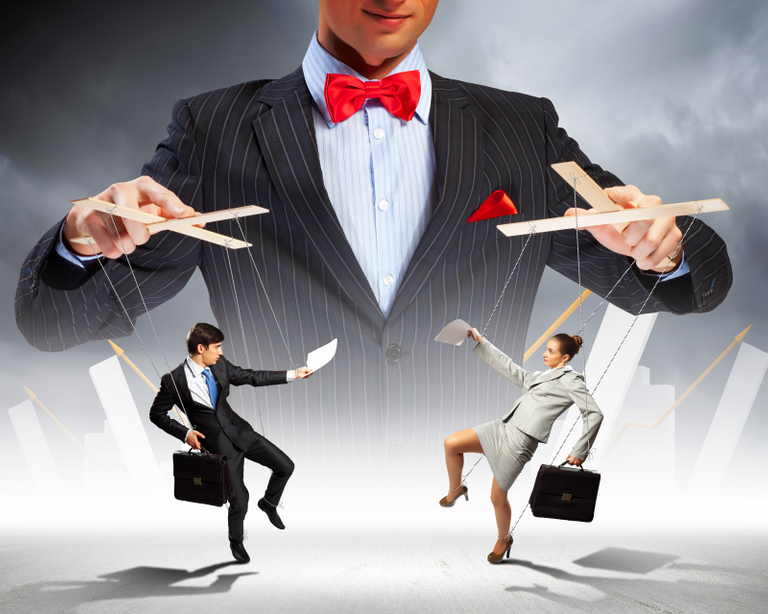 What if COVID-Zero, in all its variations, was merely a strategy to herd us together so we obediently line up for an endless string of booster shots as a trade-off for access to our lives?


In other words, what if someone could bamboozle our leaders into believing that the only way back to a normal life is for vaccines to replace the role that hugs and handshakes used to play in order to update us with the latest antivirus security updates?


So, what if COVID-Zero and the vaccine exit strategy is merely the global state-sanctioned equivalent of a drug dealer creating dependency among its customers to keep pushing more drugs?


Remember when the World Economic Forum predicted in 2016 that by 2030 all products would become services? And remember their infamous video in which they predicted that "You will own nothing. And you will be happy."?


Well, the future is here. This is what it looks like. The subscription-based economy. And apparently it now also includes your immune system in a trade-off for access to your life.


Big Pharma also shells out $US20 billion each year to schmooze doctors and another US$6 billion on drug ads, just in the USA! So, it's no surprise why legacy media and Big Tech are tripping over themselves not to ruffle the party line — they live and die by the almighty advertising dollar. Never bite the hand that feeds you.


Now we know we've been played, how we've been played, and why we've been played. Again. Just like during the 2009 Swine Flu con. Only bigger, bolder, and better. They learned from their mistakes. We didn't.


The con is clear. It's time to focus all our might on stopping this runaway train before it takes us over the cliff into a police state of no return. Stand up. Speak out. Refuse to play along. Stopping this requires millions of voices with the courage to say NO — at work, at home, at school, at church, and out on the street.


Compliance is the glue that holds tyranny together. Non-compliance breaks it apart.


Tyranny is not sustainable if the system grinds to a halt. Make it grind by being a thorn in everyone's side until they give us back our freedoms and end this ridiculous charade


Feudalism was one giant stinking cesspool of self-serving corruption. Individual rights, free markets, the democratic process, and limited government were the antidotes that freed humanity from that hierarchical servitude. It seems we have come full circle. The COVID con is a symptom, not the cause, of a broken system.


But the principles laid out by America's Founding Fathers remain as true today as the day they were written and are waiting to be rediscovered. If there is one culprit who deserves to shoulder more blame than any other for the fiasco of the last 18 months, it is society itself for allowing itself to fall prey to the siren song of big government, the illusion that there can ever be a benevolent, virtuous, and incorruptible referee.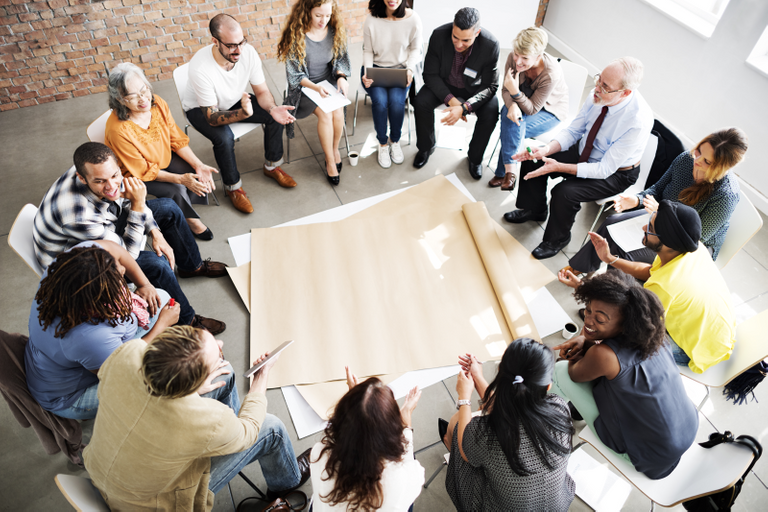 I'm sure there are many varying opinions on this topic, feel free to discuss yours below!