Australia Telescope Compact Array or short ATCA - is radio interferometer with 6 antennas of 22m diameter dish. One of them is stationary and 6km away, while other 5 can move in order to form different coverage positions (these are changed a few times throughout 6 months). The most used combination is getting all 6 telescopes in a straight line facing East-West, and actually covering a pattern of observation using the Earth's rotation - clever little trick, all these wonderful scientists come up with. The other one is the on the pictures below - it's 5 of them packed compact in a sort of a cross, but not really... more like gamma Γ.
I will not go into the details of how the interferometry works - but it's a fun stuff; basically, all telescopes are pointed and observing the same object simultaneously - and the same signal has different paths and lengths between all the antennas - this is corrected with data cables that go from the antenna to the control room and correlators. The closest antenna has the longest optic fibre the furthest one has the shortest one - this is done to neutralize the signal delay between the antennas.
Why do we have a different kind of arrays?
In a 6 antenna array, we have 15 different baselines and 21 different signals (since 6 of them receive signals as well and are seen as a single antenna).
11,12,13,14,15,16
22,23,24,25,26
....
66
Now the basics of interferometry say - the distance between two antennas will become a diameter of a one big virtual antenna.
Having 21 different antennas various in size is awesome - and then combining different baselines (straight line between two antennas) - in a Line array or that compact array - gives us more information for one object.
Enough talk, show us some cool pictures! BOOOOOOO
Okay, okay...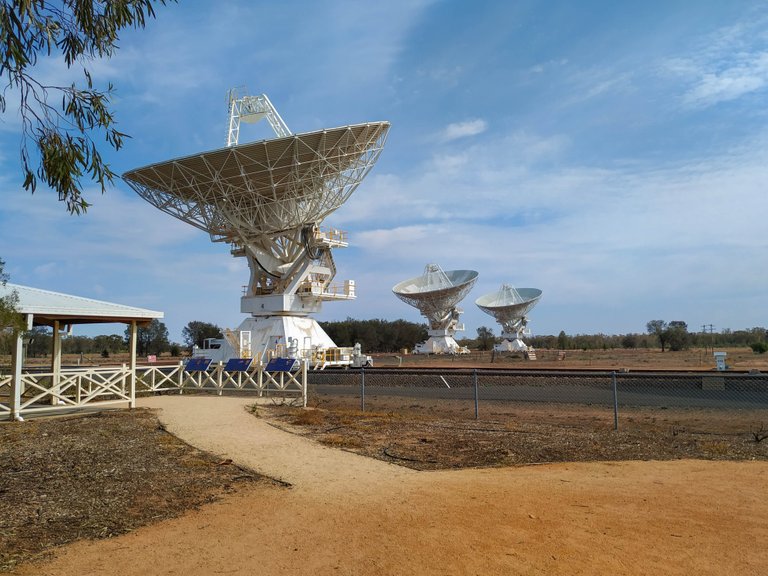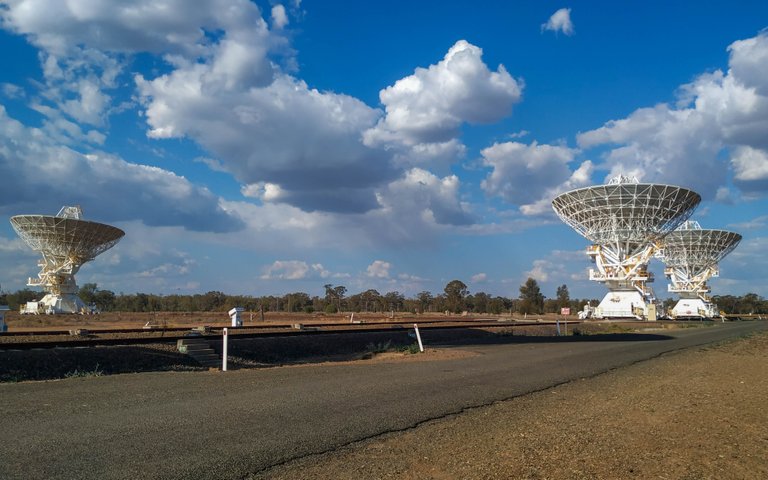 Now that's how it looks from the outside and general visitors look. When you are there on for some schooling and training, observations are halted just so you can experiment and have observations training with the equipment for a day or two - you can get exclusive views and shots. :)
1st level looks like this: all the power switches and most of the cable connections are in here as well as air conditioners.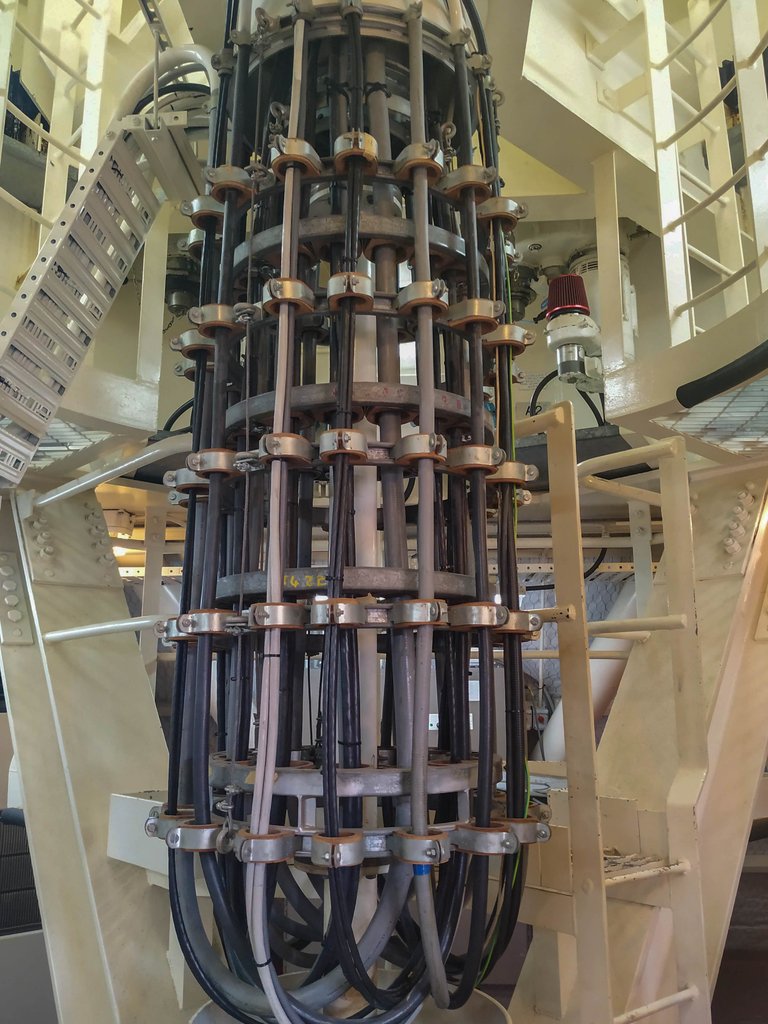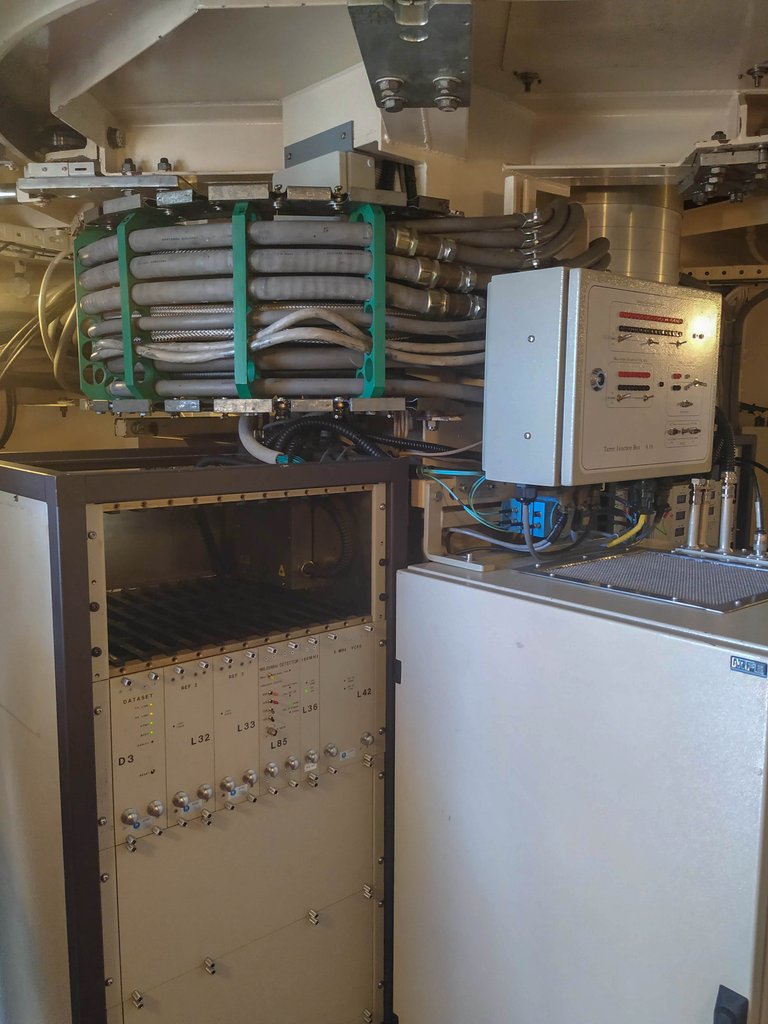 ---
Proceeding to level 2: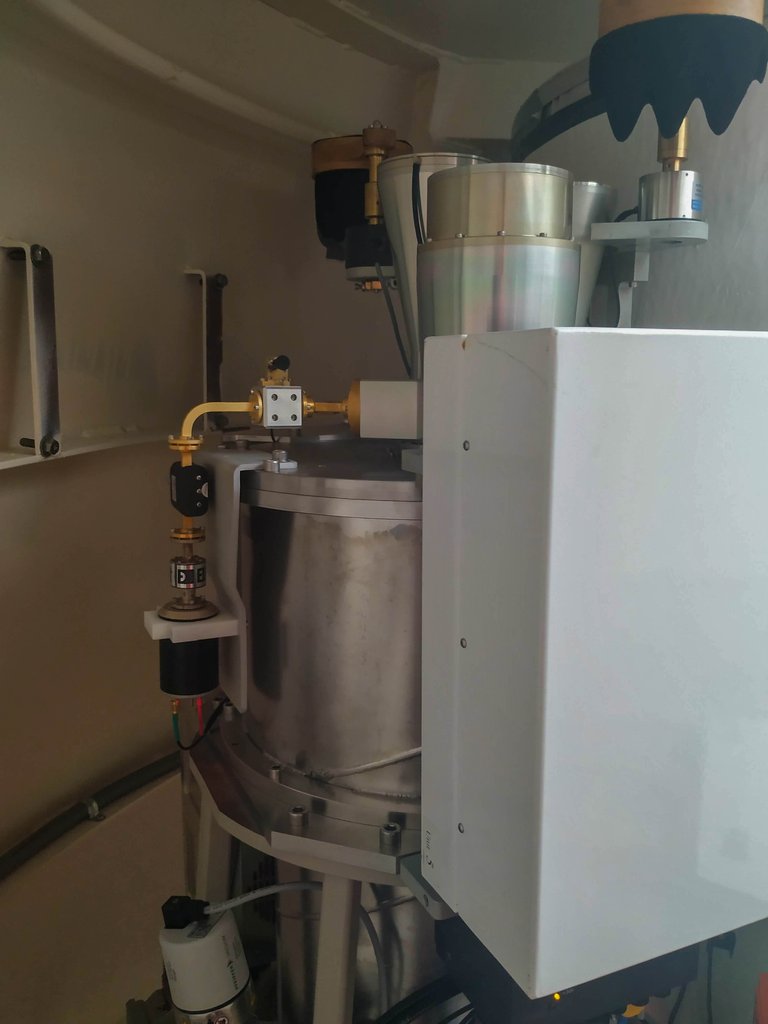 This thing is called the receiver - it is used for signal receiving, as the name suggests. Here we have 3 different receivers for different frequencies which are used to study different objects and phenomena in space. for example bandwidths from 1.3 to 2.1 GHZ, 4.5 to 10 GHZ, and then above 20-30 GHz (didn't use this one yet), but depending on the object of interest you switch to whichever receiver you want.
Another COOL stuff about this - they are constantly cooled to about 15-20K, all the time! To give you some more familiar units of temperature... that is about freaking 255 ˚C!!! Coolant for this is liquid helium.
Why do we cool it? well radio signal from space is very faint and we have this thing we call the NOISE... which is basically everything around - and our signal is immersed in it, in order to extract the signal, we reduce the noise by cooling the receiver and putting these telescopes in isolated zones - there is no wi-fi around, no TV, no microwaves, Bluetooth, nothing! Internet is available only through cables! (we love cables)!
Let's move on to the upper deck - there is more?
Let's go to heaven! And use some stairways or ladders if you are not a fan of Zeppelins!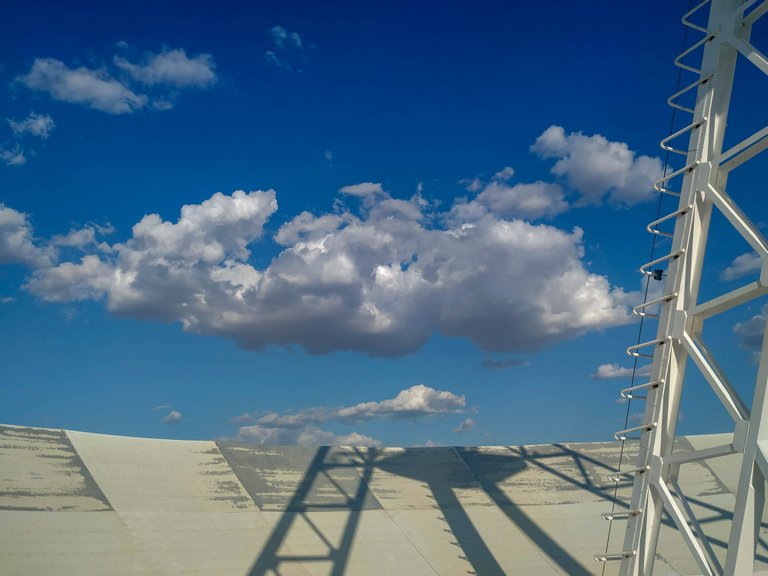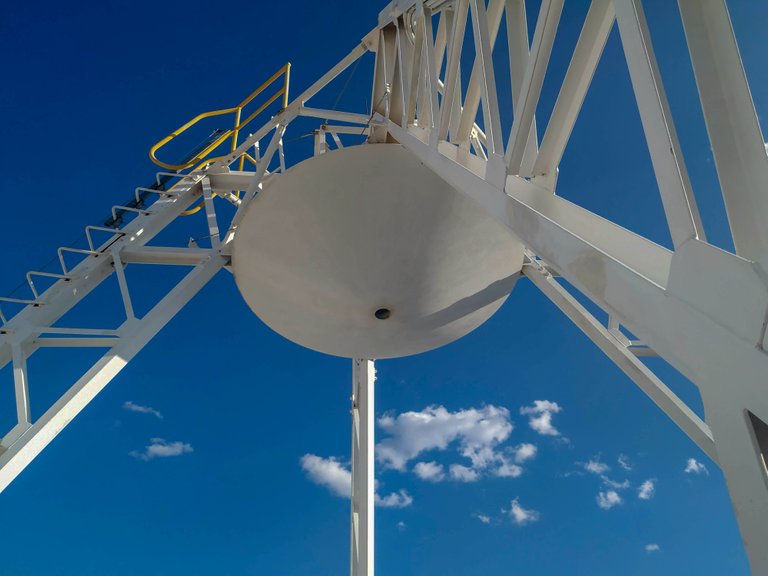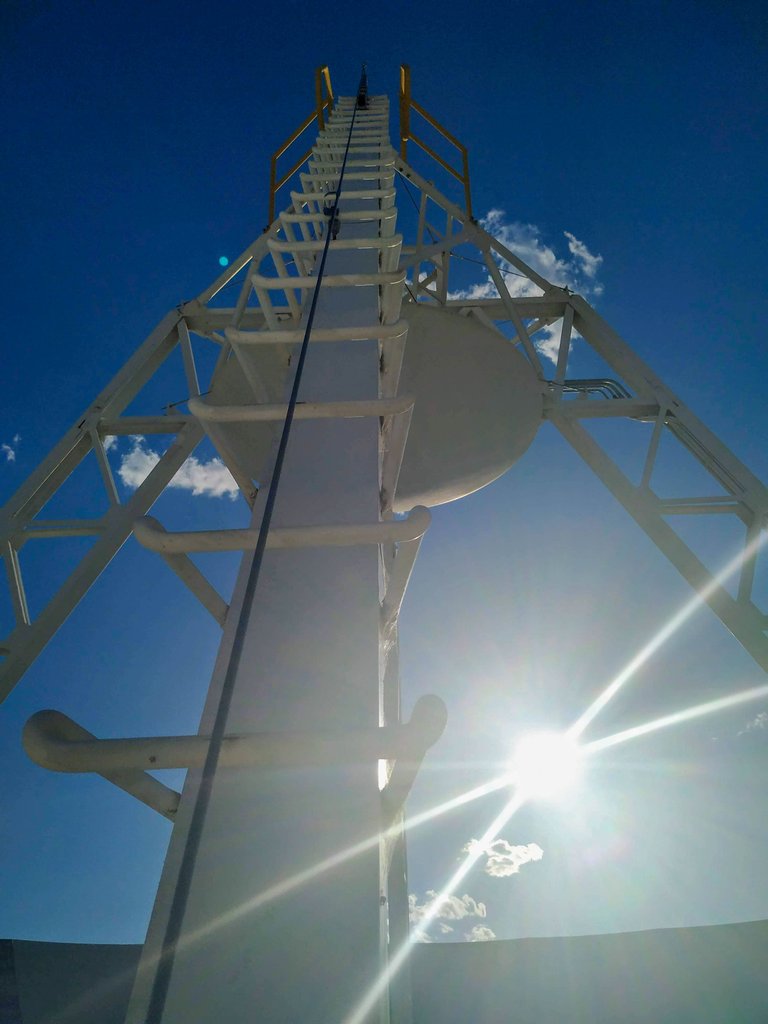 ---
Okay, that is outside and a bit of an inside, but let's go where the magic happens! To the control room! WHoooraaay!
There are more racks of optic fibres but one is just enough for a show-off, as well as a bunch of correlators (in this room all the signals from the telescopes are transferred and lots of signal processing magic is going on in there - but that is too technical and boring!) :)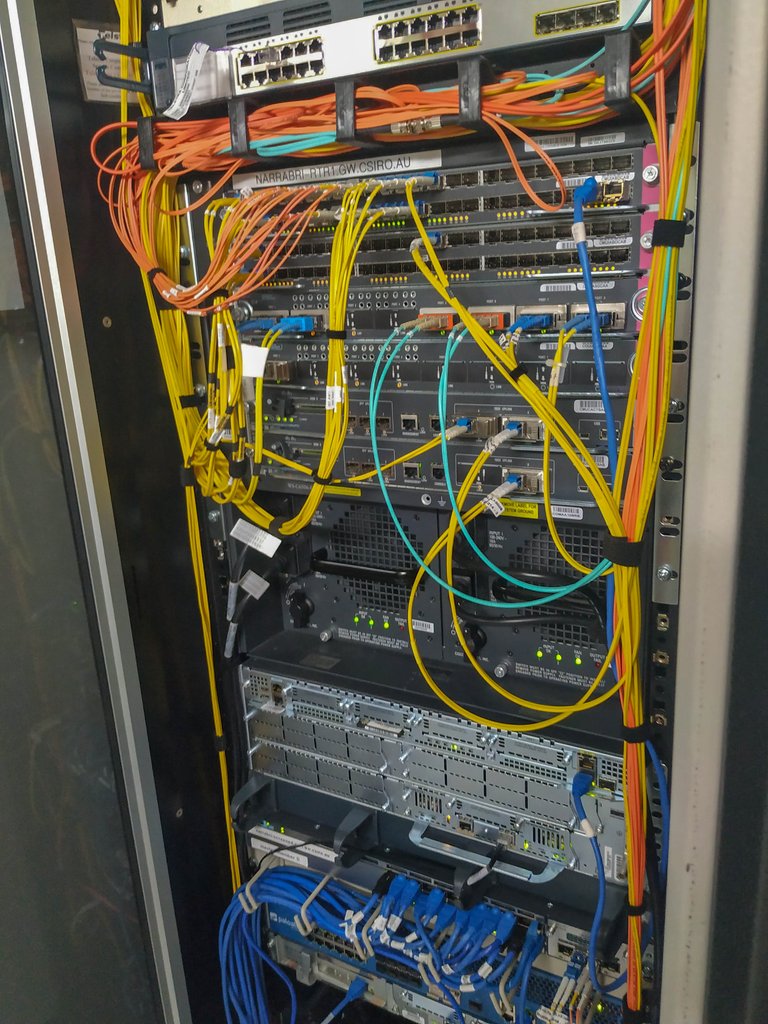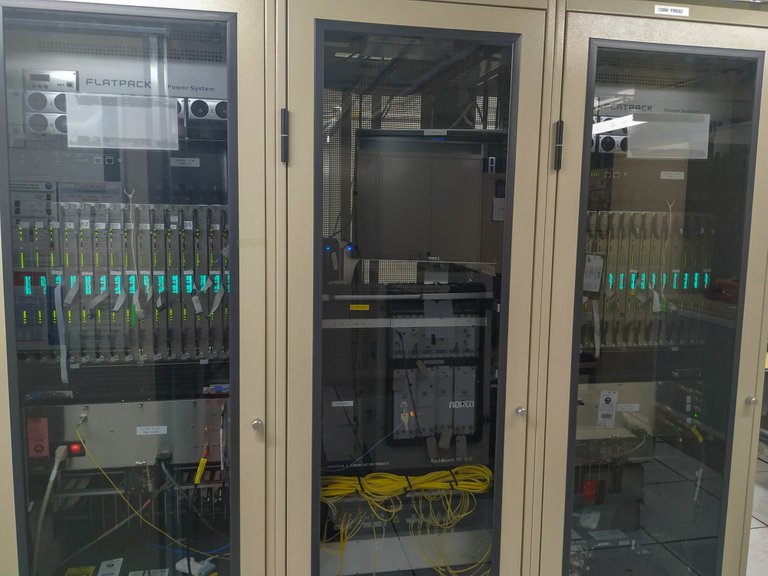 ---
Anyway, we observe signal - and we get something like this (during observation time)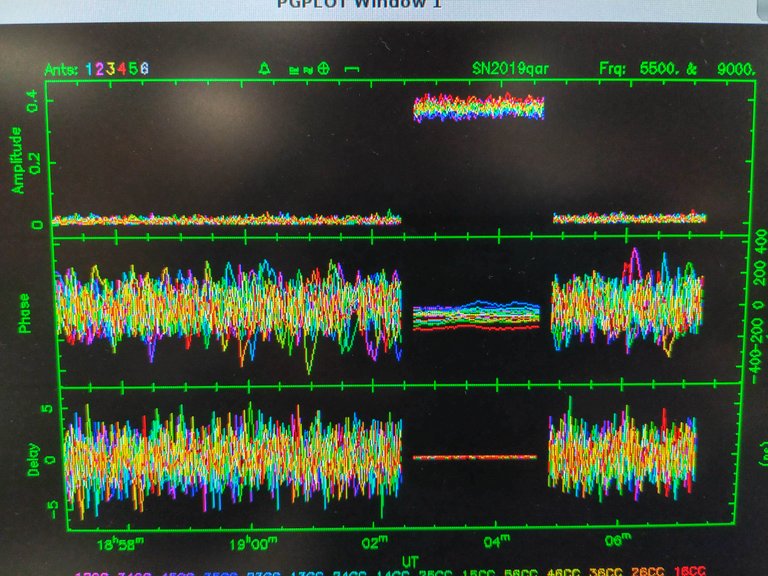 And, after lots of magic of signal processing, and hours of data reduction you can get some fancy cool image like this: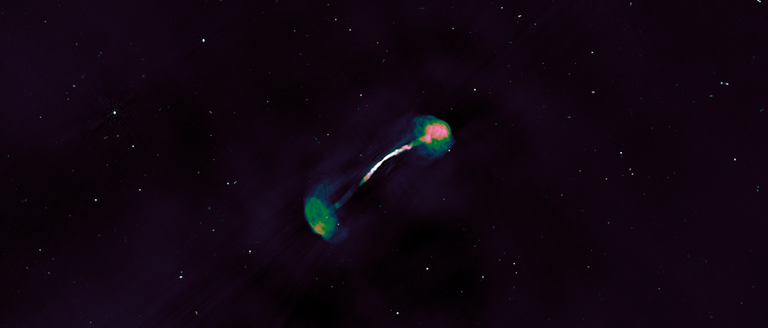 This is AGN - Active Galactic Nuclei. Basically, a supermassive black hole in the center of the galaxy spits out all the matter that is sucking in; in the form of these relativistic jets with enormous energy, piercing through the interstellar/galactic environment.
This post is getting too long now, so I'll cut myself off here - hope you liked it so far, and if you have some questions just shoot! :) here is one last super-dope photo.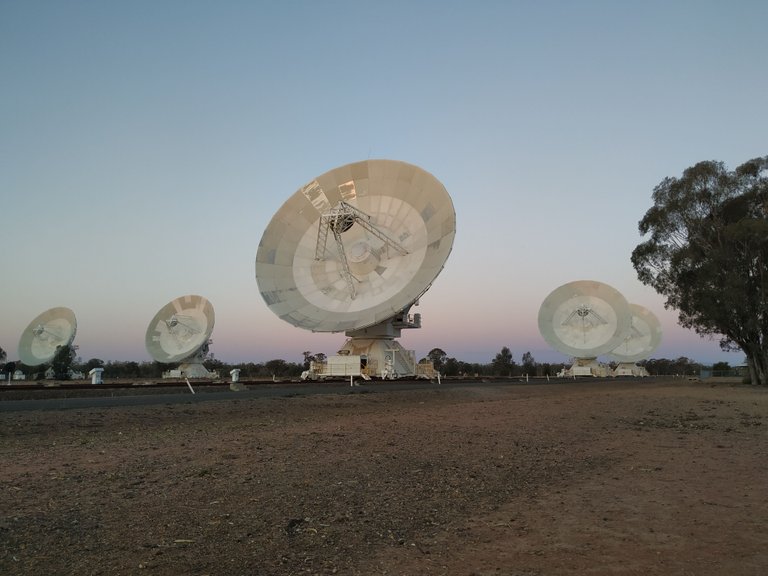 All photos are mine! ©
Until next time,
Svemirac.

Co-founder of Crowdmind project.
Curie witness and crowdwitness operator.
If you happen to have some free witness votes, don't be shy to cast on these ones, we are ranked as 15th and 64th respectively.