I do enjoy learning more about science as there are so many amazing discoveries going on. I did not know too much about fungi, but this book has changed that. Entangled Life by Merlin Sheldrake is obviously something he is passionate about.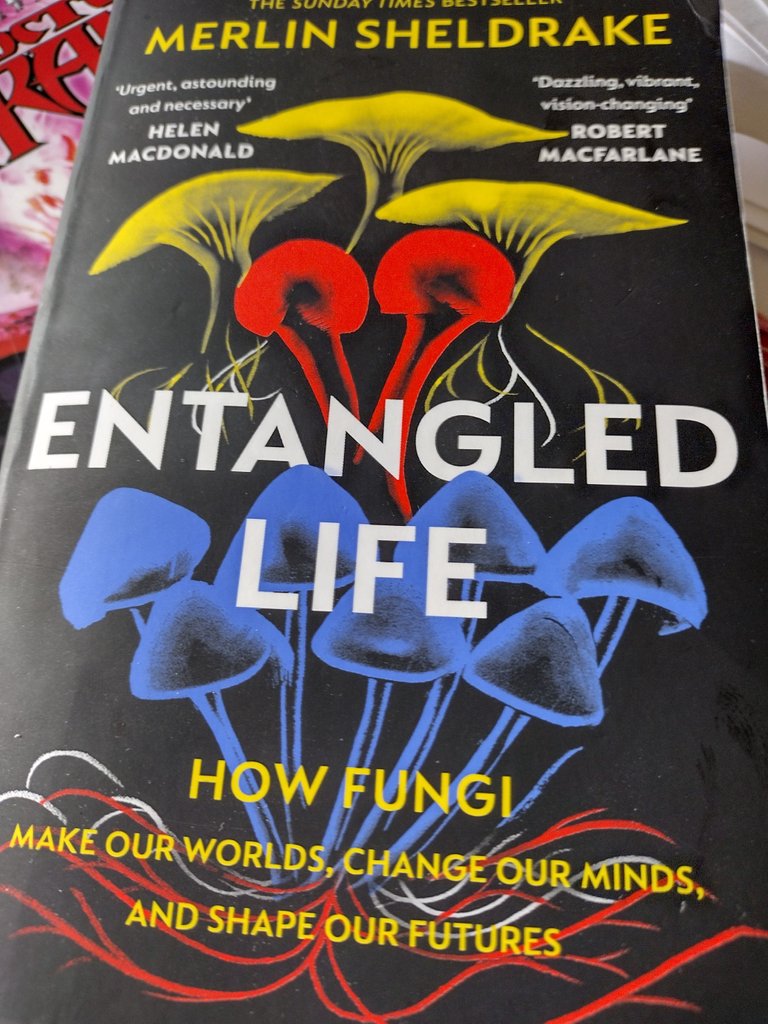 Sheldrake is a mycologist and it seems artist author Beatrix Potter was too. Fungi are something separate from plants and animals. They have evolved to fit their own niches and provide all sorts of useful services to us. That said, some can be dangerous and destructive. Sheldrake was a consultant on Star Trek: Discovery that has a character named after another major mycologist and they use a 'spore drive' to travel around.
The book covers the sought after truffles, fungi that can affect human and animal brains, symbiosis between fungi and trees (the Wood Wide Web) and much more. A company called Evocative after growing sustainable materials for packaging and even leather substitutes. Some fungi will consume toxic human waste.
I can recommend this book for an insight into a field most of us are hardly aware of. It is very readable, but it does take the form of a reference book. In the picture below the top section is the main book, followed by the notes, some of which are interesting and then there is the bibliography and index. So you do not actually need to read about 100 of the 350 pages.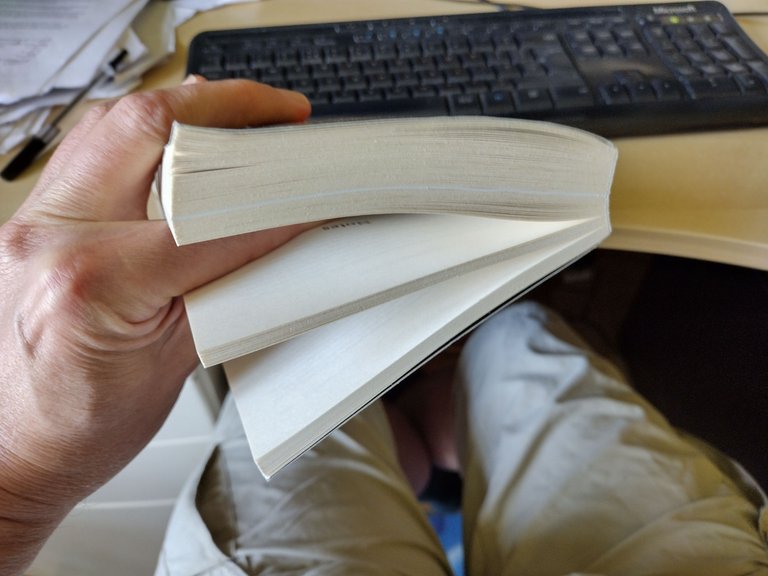 I have tried to avoid filling this post with fungi and mushroom puns, tempting as it was.