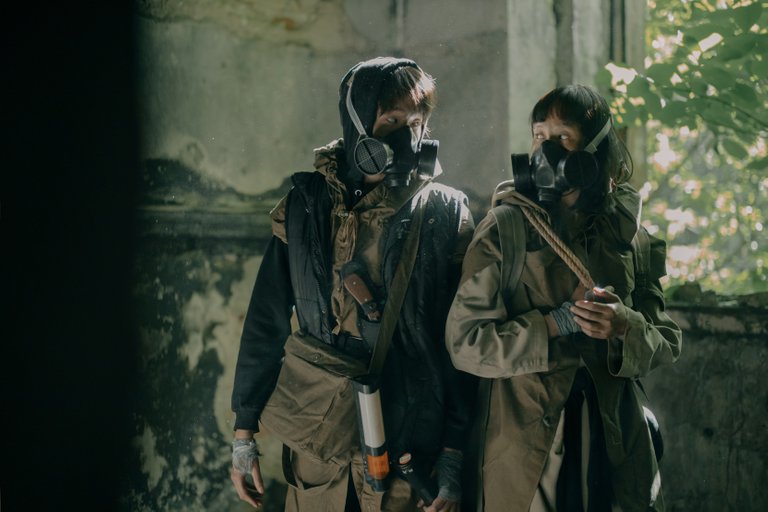 Media blackout
I have noted via friends from abroad that countries like the UK get very little to no news about protests abroad.
When over 1 million people gathered in Germany to protest lockdowns my friends in the UK had no idea. I had to send them links. The same goes for all other protests since. If I do not send a link they simply do not know it happened.
Yesterday.
After many riots a court ruled against government lockdowns and curfews in the Netherlands.
"Bombshell legal decision to END lockdown: Dutch court rules against coronavirus curfew"
https://finbestnews.com/politics/bombshell-legal-decision-to-end-lockdown-dutch-court-rules-against-coronavirus-curfew/
Even with curfews in place there had been riots for many a long night.
The crime-ministers of course are appealing the decision.
The riots here = https://www.theguardian.com/world/2021/jan/26/netherlands-third-night-riots-covid-curfew-lockdown-protesters
PCR test fraud cases.
I have written about this before but it deserves a re-mention. The PCR test is unfit for purpose and it will soon be proved in a court of law, not 1 but many.
A court in Portugal has already ruled it is unfit for purpose. But we want UK courts to admit it as this whole farce started from there.
Even the none world health crime syndicate AKA the WHO admitted it is not fit for purpose below.
"In a statement released on December 14, 2020 the World Health Organization finally owned up to what 100,000's of doctors and medical professionals have been saying for months: the PCR test used to diagnose COVID-19 is a hit and miss process with way too many false positives."
https://principia-scientific.com/who-finally-admits-covid19-pcr-test-has-a-problem/
I watched a superb interview online with a lady named Julia Hartley Brewer on talk radio UK, where she destroyed a poli named tician with facts proving the PCR test gives 100% false positives. He skulked off the show with his tail between his legs and went to hide under his rock.
He promised to consult other crime ministers and come back on the show, like any serial liar he never went back.
PCR test in depth.
Please read the article in full via the link below this brief summary.
"The polymerase chain reaction (PCR) test – used as the bellwether for coronavirus – is not fit for purpose. Herein, we summarize discredited COVID19 testing and encourage you to do your own research and become better informed as to how misdirection, incompetence and scientific fraud is gravely harming our personal and societal well being.
Nick Delgado wrote an excellent primer in April of how this COVID19 test is widely being used (and abused) and we incorporate some of his analysis herein. Despite problems known even then, the PCR test remains the most commonly used COVID-19 test both in the US and globally.
The PCR test was invented by Kary Mullis in 1985 but it was never intended for detecting disease; it's primary applications included biomedical research and criminal forensics.
Before his death in 2019 Mullis told reporters:
"Scientists are doing an awful lot of damage to the world in the name of helping it. I don't mind attacking my own fraternity because I am ashamed of it." –Kary Mullis, Inventor of Polymerase Chain Reaction"
"Mullis often spoke out against using his test for diagnosing illnesses. So-called experts ignored the warning. But now, many independent scientists and medical professionals are coming forward to denounce the idiocy of governments, the media and NGO's for pushing the number of novel coronavirus "cases" (not deaths) premised on spurious results from this problematic PCR test."
https://principia-scientific.com/the-covid-19-pcr-test-is-key-to-the-pandemic-fraud/
Why so many deaths then?
That one is easy peasey. Here like in most if not all countries hospitals have been incentivized to put rona as the death.
Here per death a hospital gets the equivalent of £6,000 to cover costs, if they say it is the rona they get double.
I have a long time friend who is a nurse in the USA she tells me there it is $13,000 or $33,000 if they put the rona.
Unsure what incentives they get in the UK other than the clap (UK joke).
Under the rona act 2020 autopsies were also scrapped in the UK and here in Poland, unsure about the USA maybe you know?......
Taking the PCR test apart kills the narrative dead, because no testing healthy people and getting thousands of false positives ends this shitshow over night.
All you here is figures of false positivess and the death of people "claimed" to have died "with" the rona. Why with? Why not of?...........
A case that is heading to court is below. One I sadly invested money into was Simon Dolans case against the gov that he lost. If I had known his team of barristers before I put my cash in I would never have done so. Besides the man being a multi millionaire and being able to afford to do it solo I sadly gave some money. His barristers were all people closely related to gov ministers and previous govern-cements.
The Bernician.
Hancock, Whitty, Vallance & Ferguson Stand Accused of Pandemic Fraud
After yet more damning evidence arose last week, further additions had to be made to the court papers, which we are now aiming to lay in the coming week. The four defendants will be Matt Hancock, Chris Whitty, Patrick Vallance and Neil Ferguson, each of whom has inextricable and ultimately incriminating connections with Bill Gates and Big Pharma.
As well as three counts of fraud by false representation and seven counts of fraud by non-disclosure, under sections 2 and 3 of the Fraud Act 2006, we can now also prove that the entire worldwide scamdemic originated on these shores.
In fact, we can show that, without the dishonest statements and non-disclosures of the four defendants we are initially proceeding against, COVID-1984 would not have transpired.
Fraud Unravels All, Including Parliamentary Privilege
Furthermore, the 1st defendant, Matt Hancock, cannot rely upon the defence of Parliamentary Privilege, on the ground that none of the evidence relied upon by the prosecution is capable of preventing parliamentarians from carrying out their lawful business in Parliament.
The motive for conspiring to commit the heinous crimes alleged was paradoxically simple, despite the complexity of the deceptions perpetrated - the maximisation of 'vaccination' uptake, as per the UN's Sustainable Development Goal of 'immunising' the entire world population.
Jury Analogy
Just imagine, if you will, a man charged with poisoning people to death with lethal pharmaceuticals being tried before a jury rigged with people who have direct links to the companies who researched, developed, manufactured and distributed the poisons which killed the alleged victims.
The prosecution barrister would no doubt successfully apply for a mistrial, on the ground that the jurors were prejudiced by blatant conflicts of interest, which would more than hamper the delivery of a just decision, upon the evidence.
Now transpose those circumstances to COVID-1984, change the defendant to 'vaccine' and change the jury for the secretary of state for the DHSC, the chief medical officer, the chief scientific officer and the WHO's senior advisor on 'pandemic' identification and response, and you will begin to comprehend how Big Pharma hijacked government policy, for the sole purpose of maximising 'vaccination' uptake, whatever the cost.
Accessories To Criminal Fraud
Furthermore, evidence has also arisen which demonstrates that Facebook and Google met with the UK Government and agreed to censor any content which exposes this nefarious agenda.
Which naturally means the individuals concerned are complicit in the conspiracy to commit the criminal frauds alleged in the PCP, as well as being jointly and severally liable for the consequences of them.
Given that Facebook deleted my last PCP Update and banned me from posting for 24 hours, then went on to do the same for simply sharing my own blog posts on the TGBMS page, we will hold those actions as evidence of conspiracy to commit fraud, along with any other similar acts of censorship which precede and follow this public notice.
https://mailchi.mp/thebernician.net/new-post-from-the-bernician-14022021?e=46be42cef9
Chin up good people, where there is a will there is a way. And we are winning this war already.
This whole thing needs putting to bed soon before science and hospitals have zero credibility left.
Have a superb day and week ahead.