Did you hear about the newest comet, Atlas? Probably not because of the Corona Virus, even though you've been locked up in your house for the past week!
On Dec. 28, 2019 astronomers discovered the comet using a planetary alert system called Asteroid Terrestrial-impact Last Alert System, ATLAS, located in Hawaii. Nice to know we have some eyes on near Earth asteroids!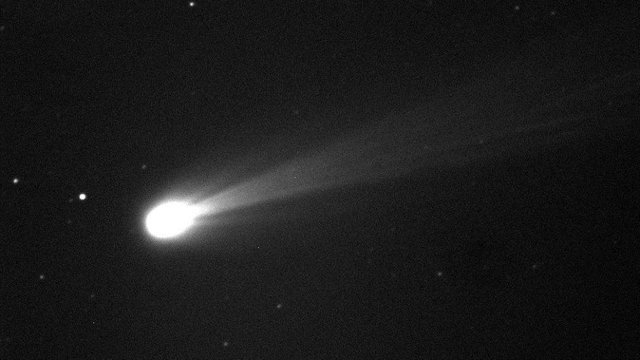 Source - https://www.cnet.com/news/brightening-comet-atlas-could-soon-lift-your-gaze-and-spirits-just-a-little/
The comet is moving in towards the sun, increasing it's visibility as it melts and off gasses. Right now you can see it if you have a telescope, but by May it will become visible to the naked eye in the Northern Hemisphere's night sky. There are some reports that it will become as bright as Venus!
The last spectacular comet I remember was Hyakutake, back in 1996. At around 2am in the morning it was incredible to see in the night sky. Hyakutake was extremely bright and it's tail trialed far behind it across the sky. It was one of the most memorable experiences I've ever had. This photo gives you a very good and accurate visual of what it looked like in person.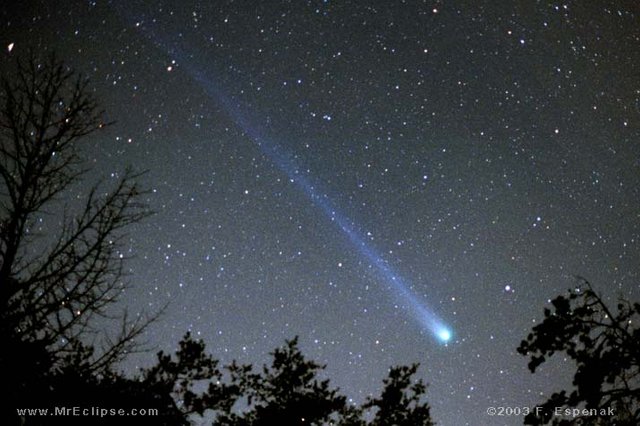 Source- http://astropixels.com/comets/hyakutake/HY96-213.html
The virus is playing itself out, 99.9% of us will still be here, so if you are looking for something to look forward to mark your calendars for May. Comets like this only come around once in a decade or two and may even usher in a new, positive time in your life!
Further reading about Comet Atlas here:
https://www.newsweek.com/comet-atlas-bright-visible-earth-naked-eye-1493912
Thanks for reading! Stay safe!