A clean environment is a sign of a healthy life. Air pollution is a major cause of premature death in humans. Air pollution is currently the fourth leading cause of premature death in the world, followed by high blood pressure, smoking and a lack of good nutrition. Air pollution is now considered a major cause of death.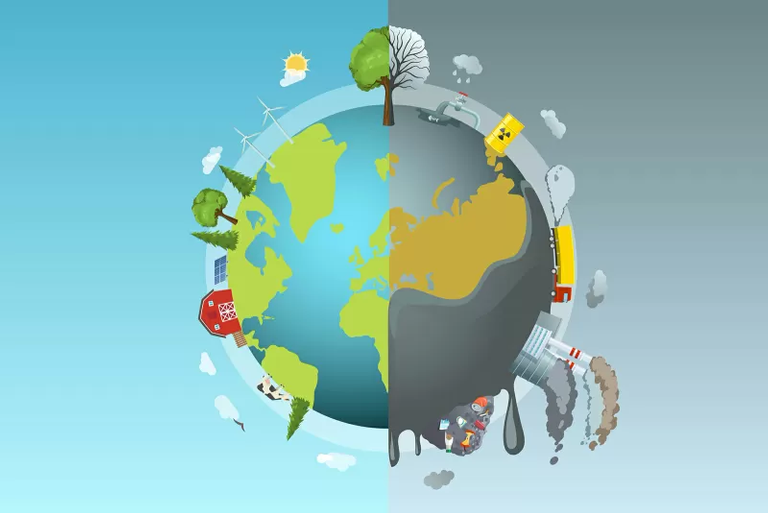 image source
According to the State of Global Air 2020 report, developing countries around the world have the lowest clean air quality, due to which the death toll in these countries is also the highest. Air pollution has been cited as a major cause of low birth weight and premature births and an increase in the number of deaths among women.
According to a report in The Lancet, a medical journal, "Climate change is already having a devastating effect on human health and the number of diseases is on the rise." While air pollution is affecting humans. The report warns that if nothing is done now to control air pollution and climate change, its effects could spread to entire generations. According to the report, children are most at risk from climate change."
The reckless use of fuel due to air pollution in developing countries has played a negative role in making even the most beautiful cities in the world the most polluted cities, generally the Central Republic of Africa, Sudan, Burundi, Mali, Uganda, Tanzania, Madagascar and Rwanda, 97% of the population use solid fuel sources for cooking, citing air pollution as a major cause.
While the use of solid fuels in Asian countries is higher in winter than in summer, the use of non-conventional flammable materials in solid fuels other than wood, coal, industrial waste and lime for kiln or cement production increases pollution.
Last year, the lockdown due to the Corona epidemic severely restricted industrial and social activities, after which air pollution was reduced and the damage to the Ozone layer was largely remedied, but after the end of the lockdown, air pollution is increasing again, as a result of which human life is endangered.
According to a report by the World Environment Organization, the Corona epidemic has caused a dramatic decline in transportation, closure of educational institutions and major industrial activities, along with business, worldwide and locally. Due to this, the air quality in many countries has seen a slight improvement. After a while in many countries, we had the opportunity to see clear blue skies and starry nights.
Satellite and ground monitoring data show that a significant reduction in emissions of polluting gases, including nitrogen dioxide, which causes pollutants, has led to a reduction in climatic factors, including temperature, and consequently there was some improvement in ozone depletion.
Climate change has severely affected the ecosystem due to the depletion of the existing ozone layer on the planet. Careless use of solid fuels, emissions from power plants, nitrogen dioxide from industrial boilers and other sources are major causes of damage. Due to carelessness and insecurity of the environment, 30% to 70% of cracks were reported at various places.
In addition to the Middle East, Pakistan, India, Nepal, Bangladesh, Iran and Cuba are among the countries most affected by climate change. According to the World Health Organization, air pollution kills about 7 million people worldwide each year.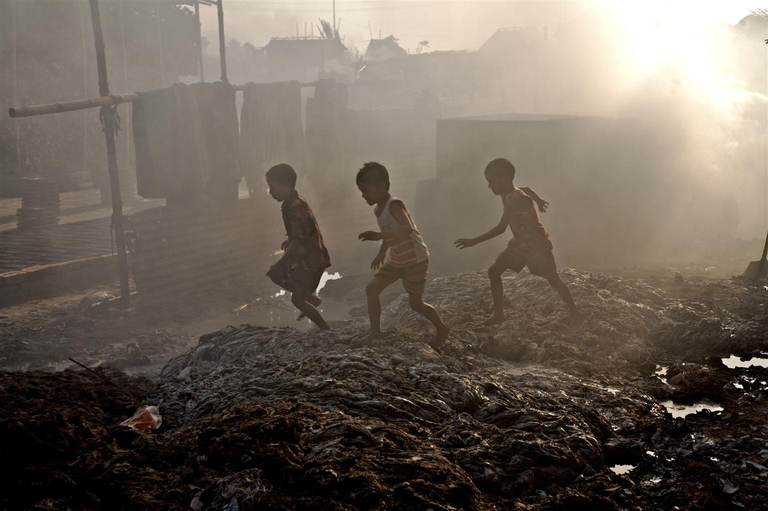 image source
Environmentalists have made it clear that everything is hidden because of the concrete mountains (buildings).Outbreaks appear to be exacerbated by the depletion of vegetation in the courtyards, corridors and public parks, as well as on the streets. Women in particular are severely deficient in vitamin D because most women live at home, but they do not have access to a clean environment and suffer from many diseases and weaknesses, which make the next generation physically weaker.
Developing countries are facing serious challenges due to the Corona epidemic. In these long-standing issues, the environment is an issue that needs to be prioritized, as a clean environment can save a lot of money on many diseases. If the government, along with individual level, does not take effective action to eliminate air pollution, the damage of climate change will have to be borne collectively by all.
Thank you for reading! Stay Safe!👋😌