We have seen great leaps in technology in the past five years. From smartphones, cloud computing, to multi-touch tablets. These are all innovations that have revolutionized the way we live and work. However, believe it or not, we are at the beginning of the road, as technology will advance more in the future. There may come a day when we live as people do science fiction movies.
Let's start in the real world, not the science fiction. To get to know the products that will revolutionize the world. Get ready to dive into the virtual world and interact with it. Let's explore the technologies of the future together.
Google Glass:
Augmented reality has become part of our lives from experimental simulations to educational applications. But Google took it upon itself and leap several degrees through the glasses of Google. Through this viewer you can view a summary of social media networks, view texts, and maps of Google, and navigate through the GPS and take pictures. You can get the latest updates while you are in the place.
It has to be seen through what we really called vision. Currently the device is only available to some developers at a price of $ 1500, but we expect other technology companies to try to issue to the consumer at reasonable prices.
3D printing device (Form 1):
Just as the title implies, 3D printing is the technology through which you can transform digital designs into a solid, realistic product. It's not a new idea for advanced mechanical industries, but a personal 3D printer is definitely a revolutionary one.
Everyone can create their own shape, without the approval of any giant factory. Even the James Bond Aston Martin car that crashed in the film was a 3D printed product.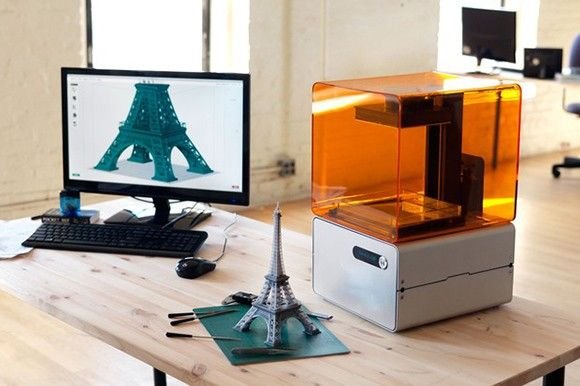 Image Source: Natural Science
Form 1 is one of the personal 3D printers that can be obtained for $ 2,799. Such a price may seem expensive but you can get many of your own production models.
Glasses Oculus Rift:
Virtual reality games in their new form with Oculus Rift allow you to actually feel yourself inside the game. Where you can move your head to see Maholk with high accuracy.
There are premium products on the market that can do the same, but Oculus Rift allows you to see what's around the game up to 110 degrees and enjoy this experience for only $ 300.
Bjmuah also comes as several development tools. This is the beginning of a revolution for the Games of the next generation.